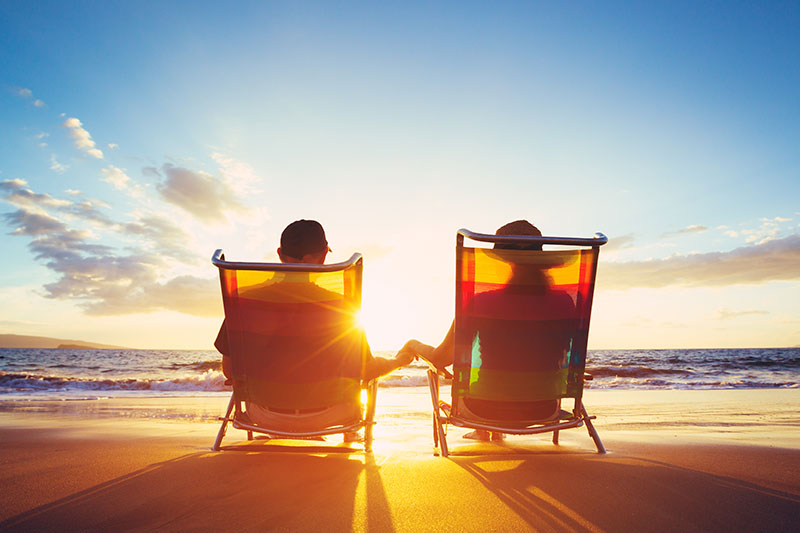 Though some people envision retirement as a permanent vacation, retirees know that the reality is a bit less idyllic. Retirees may spend the majority of their time on projects and activities of their own choosing, yet they still have busy schedules and can benefit by taking time away from their day-to-day routines and family commitments.
After talking about the trip for nearly ten years, it was a family wedding in Florence that finally prompted retirees Jim and Lidia Beaver to take their long-awaited tour through Italy and Sicily. Although the whirlwind visit included a lot of walking and traveling from city to city, the couple returned to their Ohio home feeling invigorated.
"Spending time in a different culture and meeting many fascinating, gracious people was a wonderful experience," Jim said of the trip, which was his first oversees visit. For Lidia, who grew up in Sicily, it was a chance to introduce her husband to her relatives and show him her home country. On their return, Jim explained that the change of scenery was stimulating. "I think taking vacations and having new experiences is good for your mind and body."
Research has proven that vacations are good for your health. One well known report comes from the Framingham Heart Study, published in 1992, which showed that women who took a vacation once every six years or less were almost eight times more likely to develop heart disease or have a heart attack than those who took at least two vacations a year. Published in 2000, a similar study spent nine years following 12,000 men who were at risk for coronary heart disease. The men who did not vacation regularly were 32 percent more likely to have a heart attack. They also had a 21 percent higher risk of dying from all causes.
According to Elaine Eaker, a co-author of the Framingham Heart Study and president of Eaker Epidemiology Enterprises, research such as this has shown how the body reacts to stress. "This is real evidence that vacations are important to your physical health."
Many active adult communities understand the importance of vacations as well. Travel clubs, such as Del Webb at Lake Oconee's Globetrotters Travel Club, plan group vacations for interested residents. The trips may even be open to residents' family and friends as well. Group trips could involve travel within the US, all-inclusive cruises, or even travel abroad.
However, vacations do not have to be large scale trips to popular tourist destinations to offer health benefits. It is more important that people simply take time from their daily routines and usual obligations. Even on their trip to Italy, the Beavers skipped many of the major tourist cities and instead focused on spending their time visiting with family. They especially enjoyed the relaxing Italian custom of la passeggiata, a gentle "evening stroll" when people emerge from their homes to socialize with their neighbors. The key aspect of a vacation is to plan time away from the usual day-to-day routines and commitments.
Although retirees may no longer have a five-day work week, they still need these opportunities to simply recharge and forget their daily worries. As Jim Beaver went on to say, "It's too easy to put off a vacation and not realize its benefits. Not only was it great to have a break from our daily responsibilities, but while we were in Italy, I didn't once think about Obama or the Cleveland Browns!"