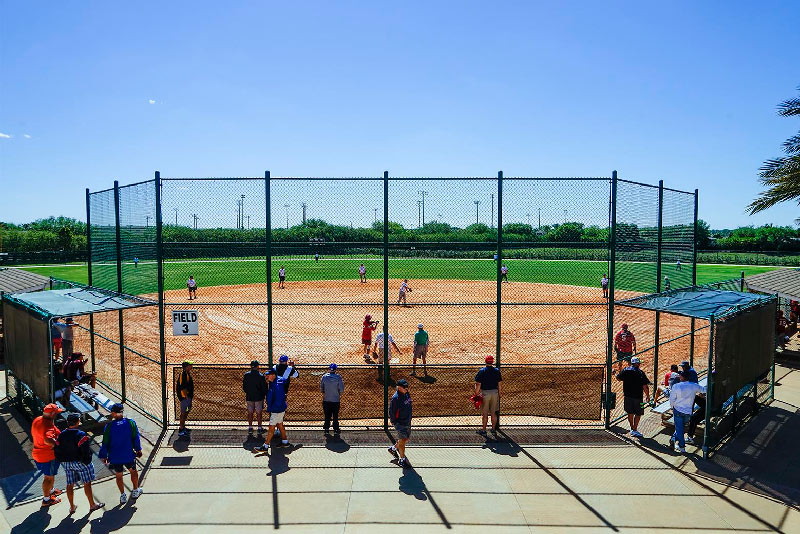 If you are considering a move to an active retirement community, you have probably considered a number of metrics when choosing your destination. Obviously, factors such as proximity to friends and family, climate, cost of living, type of home, and lifestyle weigh significantly when making a purchase decision. Retirement communities come in all different varieties that range from resort-style country clubs to intimate neighborhoods with no amenities.
Bigger Communities Often Have More Activities and Amenities
As evidenced by the popularity of communities such as The Villages or the many Sun City communities across the country, it would seem that larger communities are the favorite of most retirees. That begs the question, when choosing a retirement community, is bigger really better? To answer that question it's important to first consider what is important to you when you move to a retirement community. Factors such as the number of clubs and activities might be of high importance to one person, while given very little consideration by others. It is safe to say that most people who move to active adult retirement communities do so because they want to live in an environment that fosters a vibrant social, and/or physically active lifestyle.
If your move to a retirement community is predicated on this notion, than I would argue that bigger is better. Consider The Villages for example. Upon completion, there will be over 100,000 residents spread across three counties and two "downtowns." The list of amenities and social activities encompasses nearly everything one could imagine. A weekly newsletter distributed to the residents is over 40 pages long and covers everything from golf tournaments to bird watching to line dancing. Even if The Villages is not a place that you might want to live, it illustrates a point that larger retirement communities tend to have more options. Plus, with more people in a given community, it is more likely that you will find people who come from similar walks of life and share similar hobbies and passions.
It Comes Down To Figuring Out What You Want
On the other hand, some people I talk with say that their primary motivation for moving to an active retirement community has very little to do with the activities and lifestyle they'll receive. Instead, some people desire such a community for other reasons, such as wanting a nice ranch home, a gated community, or the ability to live in a neighborhood without children. For these people, size has very little to do with their final purchase decision. Finding a nice home in the right location at a good price weighs more heavily on their decision than finding the largest community with the most amenities. Before making a final decision, sit down and rank your priorities when finding a home. Include factors such as location, climate, level of amenities, activities and lifestyle, and home prices. After ranking your priorities, conduct research on 55places.com and determine which communities fit into your priorities. We're confident that after you come to some conclusions you will realize that while bigger is not always better, larger communities tend to be the most popular.