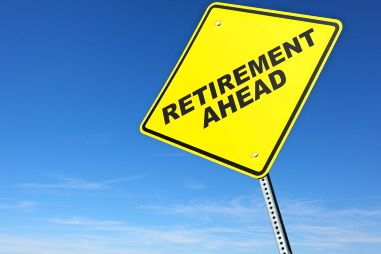 The Internet is rife with retirement advice - from how to choose the best retirement calculator to how much savings you will need to live comfortably - there's no shortage of wisdom out there. Unfortunately, for teachers it's a different story entirely.
While most employees are contributing to their 401k accounts, teachers have to take a different approach. Teachers are offered pensions, but the pension system is currently in a dire state of underfunding. Additionally, to benefit from a state pension often requires teachers to stay in one district for their entire teaching career to really see the benefits. Depending solely on a pension to make it through retirement can be a risky decision.
That's not to say all is lost when it comes to a teacher's retirement plan - there's just more to be aware of. One additional option is a 403b plan, which can operate either as a stand-alone plan similar to a 401k, or as a supplement to an existing pension plan. Websites designed specifically for teacher retirement go into great detail explaining 403b options, as well as the 403b account's counterpart, the 457b.
Knowing your options is the first step to building a personalized retirement strategy, but with so many variations between plans, consulting an expert may be your best bet, especially for teachers. Doing your own research is beneficial, but hiring your own financial advisor can help ensure you don't miss anything when planning.
For teachers, there isn't as much information readily available to research at home, and a lot of what is found online may be out of date due to continuing pension legislation. Because retirement advice for teachers isn't as easy to find as advice for private-sector employees, bringing in a professional is the safest way to make sure you're saving all you can.
Information varies from state to state, making it difficult to plan retirement strategies. Some states have longer vesting periods than others, and therefore teachers must work longer before they start seeing benefits. Knowing the specific laws for your state can go a long way in making sure you have enough money to retire while maintaining your lifestyle and home. The National Council on Teacher Quality issues report cards to each state based on their pension practices. Mississippi, with a deeply underfunded system and a long vesting period, received the lowest grade with an "F."
The only state to receive an "A" was Alaska, with the next highest ranked as a "B+" in South Dakota. Being well versed in the NCTQ's ratings can give you an idea of where your state stands and help you better prepare for your own retirement. Knowing the situation of your state's pension plan is integral in planning for your individual retirement - it can help you decide if you may also need a 403b to reach your savings goals. While retirement planning is very individualized, you can maintain peace of mind if you take the time to research all of your options.