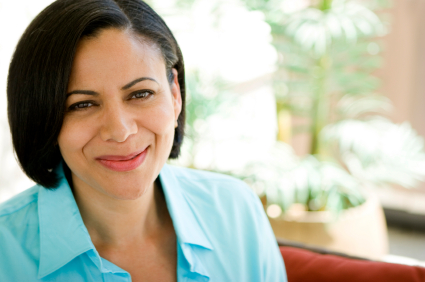 Moving to a maintenance-free active adult community can give you more time to enjoy your favorite pursuits. It may also save you money when you compare your monthly HOA fees to the various services you can cancel and items you won't need to buy. While the amenities and included maintenance vary from one community to the next, here are some things you may not need if you move to an active adult community.
1. A lawnmower
If your community includes lawn care and landscaping, you can sell your lawnmower, weedwacker, edger and other lawn tools. If you currently use an independent lawn service you may be able to cross that expense off your monthly budget.
2. A snow blower
While moving to a warm climate is one way to stop dealing with snow, communities in colder areas often offer included snow removal. You can get rid of your expensive snow blower and other equipment, although it may be a good idea to keep a shovel around in case of emergency.
3. An extension ladder
A community that offers exterior home maintenance may allow you to stop repairing your gutters, painting your house and inspecting your roof. You can get rid of your extension ladder and avoid calling contractors for simple exterior home maintenance.
4. Gym memberships
Many active adult communities feature fully equipped fitness centers. This can be a big money saver, especially if you were paying for more than one outside gym membership. You may also decide to use other fitness amenities, such as tennis or pickleball courts, walking and biking trails, and indoor or outdoor swimming pools.
5. A large home
The spacious clubhouses in most active adult communities let you continue to enjoy your favorite pastimes without needing dedicated hobby rooms at home. Common amenities include arts and crafts studios, woodworking shops, billiards and card rooms, meeting or party rooms, community kitchens and comfortable social areas.
6. A large yard
In an active adult community, you don't have to maintain your own large yard to enjoy the great outdoors. Many communities offer outdoor amenities such as scenic walking trails, resident gardening plots, picnic areas and fenced dog parks.
7. A second car
Some active adult communities offer alternatives to driving your car. You may be able to get around the community in a golf cart or use a community shuttle bus to reach destinations outside of the community. This may make it easier for you to get rid of a second car or even live without a car at all.
8. Internet access
While having Internet access at home is convenient, it doesn't have to be a necessity. If your community clubhouse offers free WiFi, a computer lab or an Internet cafe, you may be able to cancel your home service and still regularly go online.
9. Movie tickets
A night out at the movies is fun, but you can also save money by going to free Movie Nights at your community clubhouse. You may be able to save on other entertainment expenses as well by simply taking part in more community events, parties and activities instead.
10. Cable TV
With so much to do in your community, you may even decide to cancel your cable or satellite TV service. Why sit around watching TV when you could be out enjoying life with your new friends? And if there are a few TV shows you don't want to miss, you can always watch them online, either at home or from your community's friendly Internet cafe. What other items or services have you been able to ditch since moving to an active adult community? Let us know in the comments below.