When most active adult homebuyers decide to make the move to a 55+ or active adult community, they tend to follow the steps that millions of homeowners take each year: they connect with an experienced real estate agent to guide them through the homebuying process. Recently, however, alternative methods of acquiring real estate have piqued many homebuyers' interests. Buyers can also purchase a home through an auction.
Active adult homeowners who want to forego the traditional homebuying process or begin investing in real estate may want to explore the world of real estate auctions. While auctions can reap rewards, they also come with plenty of risks. Amidst the benefits and uncertainties of real estate auctions, active adults need to educate themselves to fully understand the rules, regulations, and procedures before they participate.
Keep reading to consider whether you should buy a house at an auction.
What Is a Real Estate Auction?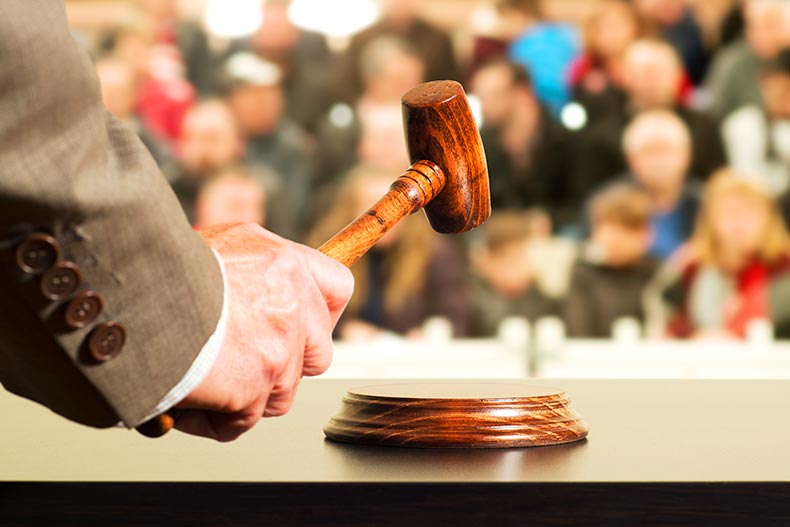 Real estate auctions refer to public auctions that sell properties through competitive bidding. Properties may appear at auctions for reasons such as unpaid property taxes, unpaid homeowners' association dues, and estate sales. Auctions also represent one of the most common ways to sell foreclosed homes.
A foreclosed home refers to a home owned by a bank because the homeowners or mortgage borrowers failed to pay their mortgage or property taxes. In these cases, mortgage lenders, banks, or tax authorities seize the property. Then, the homes are sold quickly through real estate auctions.
According to the National Association of Realtors, there are three types of real estate auctions: absolute auctions, minimum bid auctions, and reserve auctions. In an absolute auction, the property is sold to the highest bidder, regardless of the amount of the bid. In minimum bid auctions, however, interested buyers must begin with a minimum bid, and the competitive bidding can increase from there. All sales are final in absolute auctions and minimum bid auctions. Reserve auctions function a little differently because sellers play a larger role in the auction of a property. During reserve auctions, sellers can accept or reject bids on a property, which treats bids more like offers.
Across the three types of real estate auctions, sellers can also choose to auction a property with either open bidding or blind bidding. An open auction allows bidders to see the amounts of the offers made by other bidders. In blind auctions, bidders cannot see the offers made by other bidders.
These days, real estate auctions frequently take place in-person and online. In-person auctions take place in many cities and counties. Auctioneers often announce the dates of auctions in advance and post information and rules on their websites. At the auction, interested buyers use numbered cards to place bids on properties.
Homebuyers also have access to online auctions that take place throughout the country. Online auctions take place completely online through real estate auction websites, where bidders can find an abundance of information, rules, and details. Because online auctions are more accessible, they tend to attract more bidders and often lead to higher competition.
Pros and Cons of Buying a House at an Auction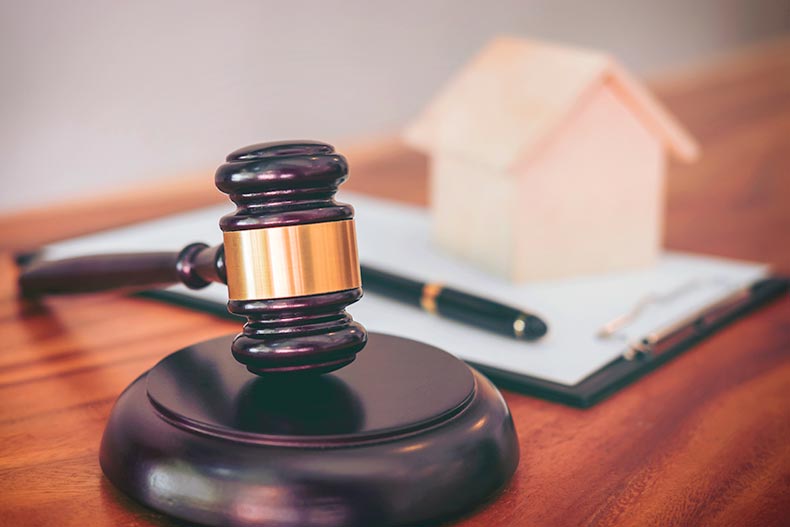 All real estate transactions come with risks and rewards. As with any homebuying process, there are some aspects of purchasing property that seems appealing at an auction, while others may call for more consideration. Perhaps the biggest attraction and benefit of buying a house at an auction centers around the goal of obtaining a great property for a cheap price.
In traditional homebuying, homes are inspected, appraised, priced appropriately, and placed on the market. However, homes at an auction are usually foreclosed, and interested homebuyers may need to repay any outstanding debts. At real estate auctions, mortgage lenders and municipalities put homes up for sale to cut their losses, which means that buyers tend to run the show. These auctions offer massive potential to cut great deals on properties and buy them far under market value.
Real estate auctions also tend to have less competition than traditional housing markets, which represents another advantage of buying a house at an auction. For non-investors, auction purchases are certainly less popular than traditional, which may give interested homeowners a leg up compared to finding a house on the standard market.
This may further prove advantageous because homebuyers can usually close on an auctioned property much quicker than potentially spending weeks or months negotiating with home sellers on the market. In fact, most auction buys turn into done deals very quickly, sometimes within less than one day.
Despite all of the appealing qualities of real estate auctions, interested buyers should raise their awareness of several disadvantages and risks. The most immediate problem is that since the homes are sold as-is, buyers will not be able to know everything about the condition of the property. Without a proper home inspection, there may be numerous, possibly expensive unforeseen issues with the home. The home might also come with liens, which are unpaid debts associated with the home, that the buyer will need to pay. Some homes sold at an auction even have occupants or squatters that buyers will have to deal with.
Paying for the property may also be a problem for some homebuyers because most auctions have strict payment guidelines in place. For example, buyers may need to pay in cash or with a cashier's check, and they need to pay the full amount upfront. Financing is not often an option in real estate auctions. To bid with a mortgage, the loan often has to be approved by the lender before any offers can be made.
Other inconveniences of real estate auctions include the lack of assistance from experienced real estate agents since agents do not collect commissions on auctioned homes. Real estate auctions also garner plenty of competition from bidders who represent larger firms or investors with deep pockets. An inexperienced buyer may simply be outbought by other bidders, which can make obtaining desirable properties tricky at times, and risky at best.
How to Prepare for a Real Estate Auction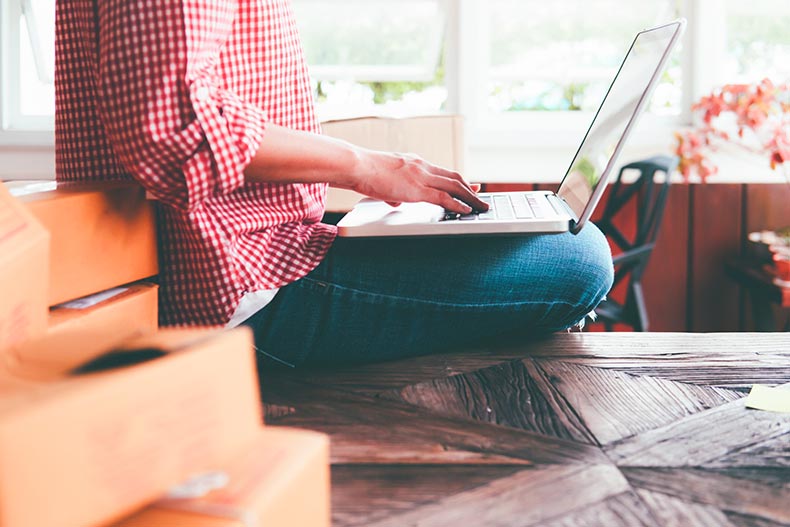 Before homeowners participate in any real estate auctions, they should take several steps to prepare. The first and most important step is to conduct independent research. Spend some time researching and understanding the local real estate market to understand the value of properties. Knowledge of home renovation costs can also help assess the value of a property and whether it's worth the time and money.
Buyers should also research real estate auctions in general. These auctions can have different rules and regulations depending on the auction house, the municipality, or the state, so homebuyers should understand the procedures in their local areas. Attend a few in-person auctions to get a feel for the process, and browse several online auctions to understand what they tend to look like.
In addition to understanding the local real estate market, homebuyers also need to understand their own budget. Keep in mind that this budget should include the bidding price of a house as well as anticipated renovations or repairs, especially for foreclosed properties. Whether purchasing a property as a home or as an investment, those interested need to have a firm understanding of what they're willing to pay for an auction property. They must stick to a budget under all circumstances to avoid overpaying for a property.
When it comes to buying a house at an auction, homebuyers can peruse several resources. Local auctions can be found by checking for foreclosed homes in the buyer's county. Newspaper advertisements also announce real estate auctions. Online research often returns the most results to find scheduled auctions in a given area, especially when it comes to online auctions.
How to Buy a House at an Auction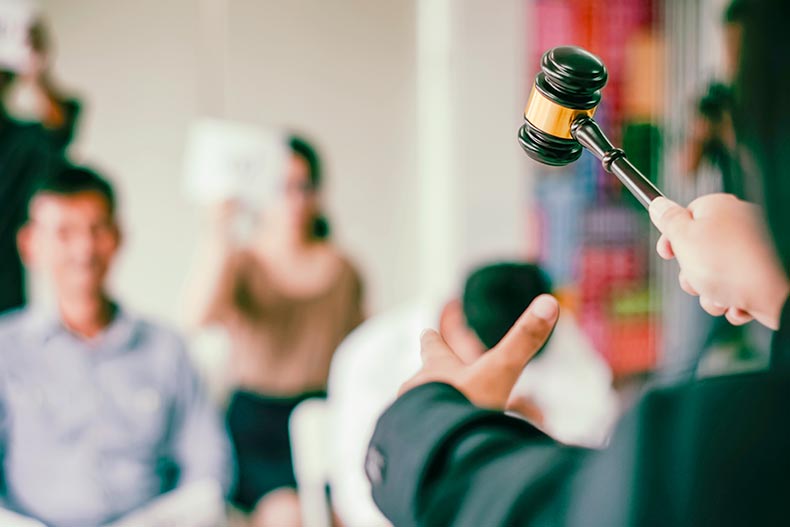 Homebuyers can be most successful at an auction by preparing appropriately and getting their finances in order before bidding in any real estate auctions. Yet, several practical questions remain when it comes to specific steps for how to buy a house at an auction.
For example, when it comes to buying a house at an auction, is cash needed? The most common payment accepted at an auction is indeed cash or a cashier's check. But can a house be bought at an auction with a mortgage? In some cases, it is possible to buy a house at an auction this way. The caveat is that these properties typically need a guarantee of payment if the buyer wins the bid. This means that, when paying with a loan such as a mortgage, that loan will need to be pre-approved beforehand and those funds will need to be readily available for the purchase.
Whether the homebuyer is paying in cash or with a loan, winning bidders will have to pay the full amount of the purchase shortly after the end of the auction. Bidders need to have their finances ready, whether a stack of cash or proof of funds for loans, to ensure that they receive the property. Additionally, before an auction, many auction hosts will require an advance deposit to ensure that only serious bidders participate in the auction. The advance deposit usually equals 5 to 10 percent of the estimated price of the home.
Make sure to also do some research on any properties that seem like serious possibilities. Many auction properties do not allow home inspections, one of the risks of buying a house at an auction. However, bidders should always investigate any tax issues, lien issues, claims, or title problems before bidding on a property. Bidders need to be aware of any occupants of the residence, as well. Local buyers can also drive by a property before a purchase to see the home's exterior.
After finances are in order and research has been done, it's time to attend the auction. Homebuyers should set a limit on how much they plan on bidding beforehand and commit to not going over it. During the auction, all participants will place bids and the highest price will win.
It's worth noting that the previous owner of the home at the auction may have the option to pay off their debts and keep their home before the auction or even after the auction is over. Before the winning bidder has received the official certificate of title, the deal may fall through. For this reason, winning bidders should not start any repairs or make any changes to the home until the title is in hand.
The Bottom Line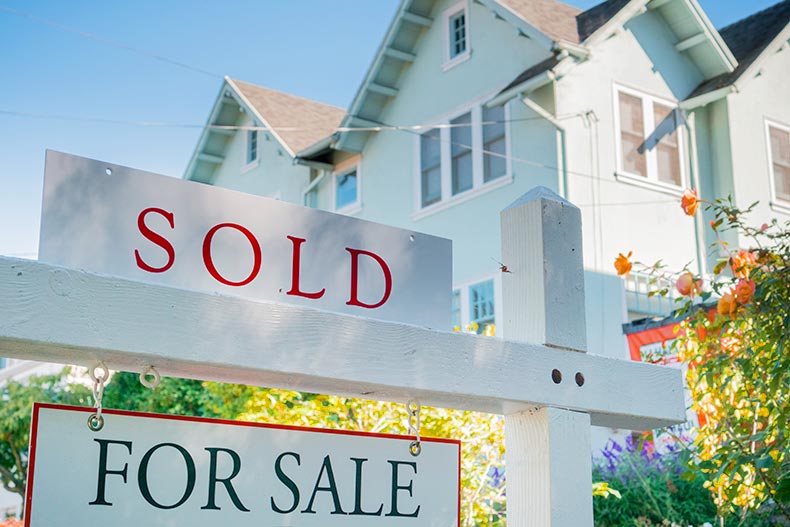 The question of whether or not one should buy a house at an auction is not an easy one to answer. Real estate auctions can provide a few lucky buyers with a bargain, and investors can find opportunities for additional income through investment properties. Depending on the homebuyer's financial security and both short- and long-term goals, it may be worth learning more about how to buy a home at an auction.
However, real estate auctions are risky and complex, and they are not right for everyone. The time, money, and insecurity involved in a home auction are generally not suited for many active adults. For most homebuyers, the risk of a major misstep tends to outweigh the possibility of a major bargain.
Fortunately, homebuyers who want to buy foreclosed properties can do so through less risky means than real estate auctions. Most homeowners can find a local agent in their area to help guide them in the homebuying process and help find the right home for them.