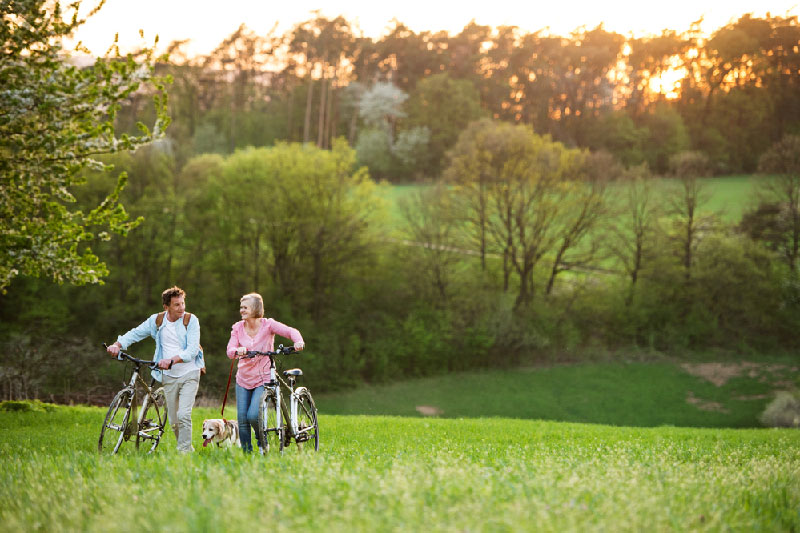 As the crisp autumn air takes on the chill of winter, their thoughts turn to warmer climates and plans to flee the approaching gray and dreary snow-filled days. Like their avian counterparts, snowbird retirees migrate with the seasons and live their lives in the best of weather. In the United States, snowbirds migrate from snowy Northeast and Midwest states. Some Canadians cross the border to escape their blustery winter climate as well.
Popular destinations for snowbirds are southern coastal states, such as Florida, Texas or South Carolina, and arid desert regions, such as those in Arizona, Nevada or New Mexico. Some snowbirds even opt to migrate further south to places such as Baja, Mexico.
Just as there are many types of birds who migrate south each winter, there are different varieties of snowbird retirees.
Vacation Snowbirds
For some snowbirds, their winter refuge is like an extended vacation. By renting a fully furnished apartment or condo for three or four months, these snowbirds escape the winters of their northern communities without having the expense of owning two full homes.
Vacationing snowbirds have the option of choosing a new winter location each year or returning to the same location. During these extended winter vacations, snowbirds have the opportunity to try out different destinations and meet new people in each community.
RV Snowbirds
For snowbirds who own recreational vehicles (RVs) migrating means driving their home from one climate to another. Some RV snowbirds live exclusively in their RVs and others have another northern home and use the RV to travel through the winter months.
RV snowbirds have the flexibility to live more nomadic lives, staying on the move and exploring throughout the country. Yet like many birds, some RV snowbirds return to the same southern RV parks every year. They divide their time between two primary locations in the same way as a snowbird who owns two separate homes.
Two-Home Snowbirds
Snowbirds who own two homes are the most rooted of the migratory retirees. Owning property in two locations often allows the year to be more evenly divided between the two homes, yet not everyone can afford to maintain two homes year round.
Two-home snowbirds are often involved in both their southern and northern home communities, although their involvement must be limited to the seasons when they are living in each area. For many snowbirds, this division of time gives them the best of both worlds while still letting them lead full lives and feel at home in each location.
Any variety of snowbird lifestyle brings added responsibilities. Snowbirds must winterize their northern homes and find someone to watch the property in their absence. Those who own two homes will need to make adjustments to their southern home and find someone to watch it as well. Living in two locations also means not seeing family and friends in each community for long periods of time. While it may not be the ideal lifestyle for every retiree, snowbirds enjoy their annual migrations. They have found a way to make the most of their retirement while following the weather they like best.