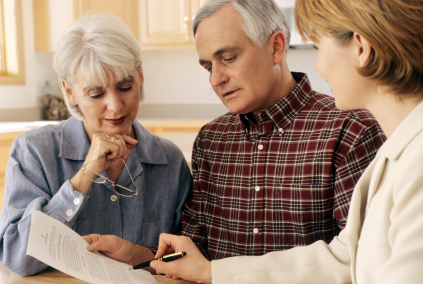 Homebuyers over the age of 50 have different needs than younger people who are buying their first homes. They may also be coping with the emotional difficulties that come with selling a long-held family home. A Realtor who holds a Seniors Real Estate Specialist (SRES) designation is specifically trained to understand the needs of older clients and offer them appropriate guidance throughout the buying or selling process.
The SRES designation was first devised in 1997 by the Senior Advantage Real Estate Council and became an official Realtor designation in March 2007. To earn the SRES designation, Realtors must complete special courses and submit an application to the Seniors Real Estate Council. While courses may not be available in every state, Realtors can complete the courses online.
For older adults, there are several benefits to working with a Realtor who has an SRES designation. SRES Realtors understand the trends and characteristics of the 50+ housing market. They have been trained in the specific types of housing available to older adults and may be able to present new options of which their clients were unaware. When it comes to choosing a new home, SRES Realtors can offer advice on the practicality of universal design, or point out ways the home can be adapted to meet their needs as they grow older.
SRES Realtors also understand the federal laws regarding the Housing for Older Persons Act (HOPA) and can explain the benefits and consequences of a reverse mortgage. For older adults, the financial aspects of buying or selling a home may be more complicated. SRES Realtors learn how to use pensions, IRAs and 401K accounts when conducting real estate transactions. They also understand the impact of Medicare, Medicaid and Social Security on the older real estate client, and they can help their clients steer clear of loan schemes and scams.
In addition to supporting the financial needs of their clients, SRES Realtors have been trained to understand the emotional aspects of transitioning to a new home. While practical considerations may make downsizing the best option, it can be difficult for older adults to sell the long-held homes where they raised their families. Retiring to a new area can also be an exciting challenge which comes with a variety of mixed emotions.
By opting to work with SRES Realtors, older adults are choosing specialists who understand their particular needs. SRES Realtors can help older adults reach their dreams, while offering potential opportunities that their clients may have never even considered.