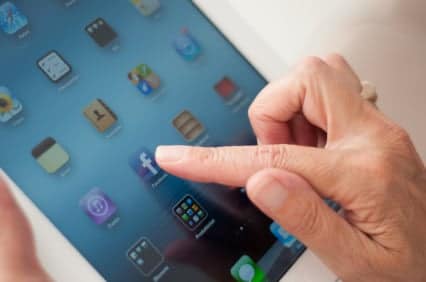 Baby Boomers feeling left behind in the online dating realm now have a platform specifically for them.
Stitch, a social media platform launched in 2014, is a companionship service for adults 50 and better. The emphasis here is on companionship so "Tinder for seniors" this is not, but it's rather a way for adults to connect around social or romantic needs, or to simply find a tennis partner.
So how does Stitch stack up? Should you abandon Match.com and eHarmony for the senior-centric site? We gave it a whirl to see how it measures up.
Stitch makes it easy to sign-up. After downloading the app (or by logging in on a web browser), it'll prompt you to sign up by entering your email address. Simply click on the confirmation link sent to your email inbox and you're in.
Upon logging in for the first time, you'll be able to tell Stitch whether you're looking for a romantic or non-romantic companionship, immediately making your Stitch experience in-tune to your intentions. Then you'll be prompted to indicate whether you want to meet people near where you live or anywhere in the world.
And when they say anywhere in the world, they mean it. Stitch was developed in Australia, where they still have an office, so a decent amount of the user base is in their home country or Europe which is great when you're traveling. However, the most active users seem to be in the United States.
After telling Stitch your companionship goals and your location preferences, it starts to get personal. The app will present you with a list of activities and hobbies that you might enjoy and, if you don't see your favorite activity on there, simply type it in and it'll show up on your profile.
The interests range from the common (hiking) to the specific (historical reenactment). Although there is a wide range of interests to choose from, Stitch's prepared list of interests do seem a little generic. Truly esoteric or unusual hobbies are not represented. As a result, most users' profiles read like a vague summary of popular hobbies: going to the movies, reading, and sports.
After answering some more basic questions about your personality and then describing what kind of companion you're looking for, it's time to start browsing. Stitch is divided into four separate sections: discussion, events and activities, travel, and articles.
The discussion section is an open and honest forum about a range of topics relevant to the 50+ crowd. A quick glance revealed conversations ranging from new TV shows to planning road trips to romantic musings. Although Stitch is more about connection than dating, forum topics skew mainly towards dating advice.
The events and activities section lists the proposed activities that Stitchers near you have recommended as group activities. Glancing through these activities revealed a remarkable amount of diversity. Stitchers were organizing bike rides, happy hours, wine tastings, afternoon tea, and even kayaking trips. As the platform grows in popularity, the number of activities in each area is sure to grow, as some events seem to be lacking in specific areas.
Stitch places a heavy emphasis on travel, based on the idea that traveling is one the most popular senior activities. This is where users sign up for group travel based with other Stitchers. The proposed itineraries included locations as diverse as Cuba, small towns in France, and Dubai. If you want to travel in retirement to interesting destinations, Stitch's travel function is your dream come true.
The article section looks more like a Facebook feed but is populated by content relevant to the audience and to the site in general. This is where popular articles are shared and where Stitch sends updates from the team. This section makes for excellent afternoon reading on topics geared towards seniors.
Stitch also implements a thorough vetting process for each member, rendering it much safer to use than other dating sites that are open to all. Anyone can create a profile but their access is limited to browsing until they become verified. The verification process requires linking your Stitch profile with either your Facebook, LinkedIn, or by confirming your phone number. To become trusted, the final tier in the verification process, users have to upload a photo from their official state I.D.
Overall, Stitch is a robust and easy-to-use service for today's seniors who feel left behind by modern dating sites that do little to court the 50+ crowd. You can try it out today by visiting Stitch.net or by downloading the app on your iOS device with an Android app coming soon.