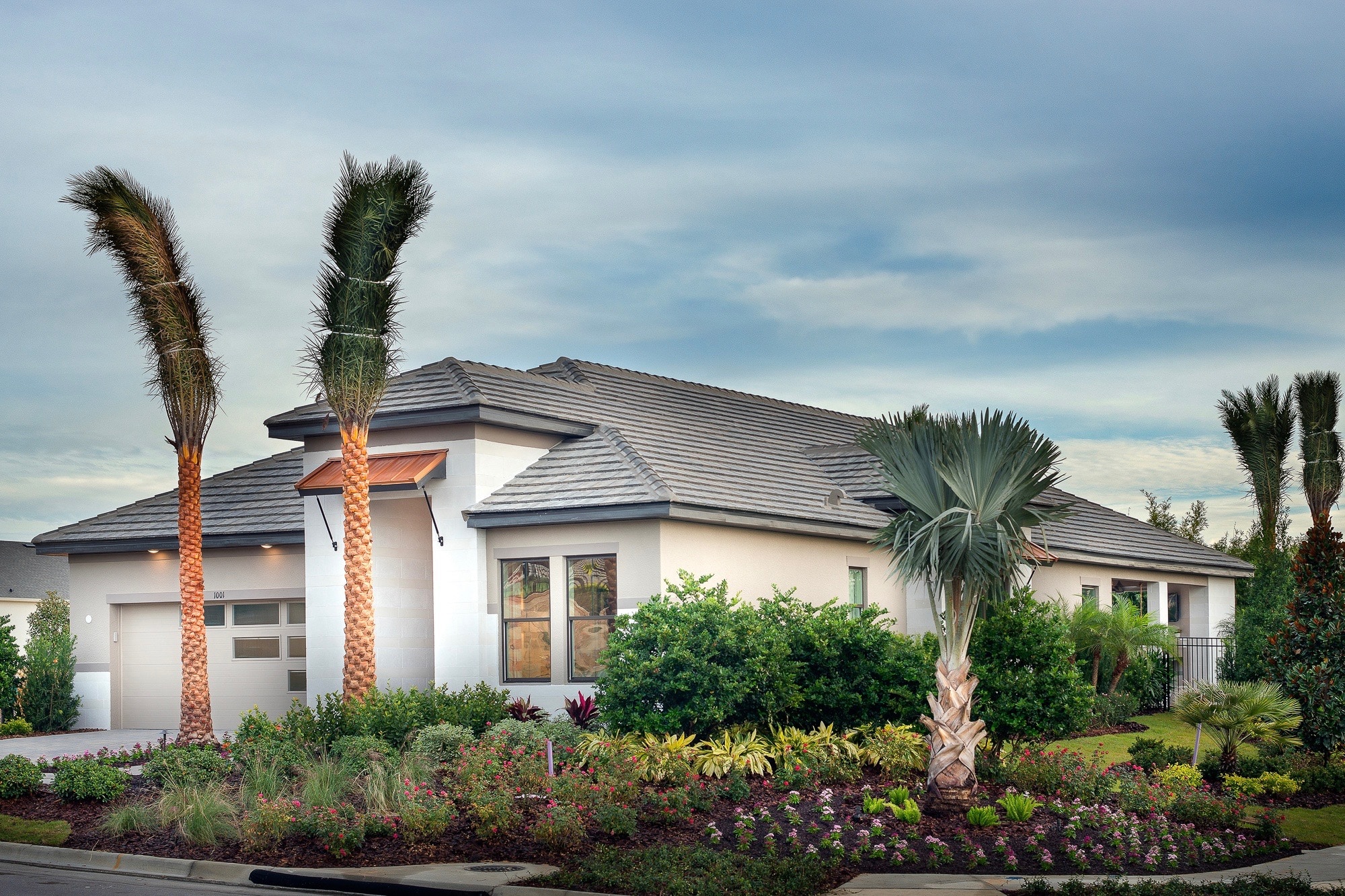 The Boomer homebuyers of the future know what they want in their ideal homes and Taylor Morrison is out to fulfill their requests. Taylor Morrison has partnered with Builder Magazine to introduce the NEXTadventure home model for the 55+ crowd, which is launching at the International Builders' Show in Orlando in January 2017.
So what do active adults want and how does Taylor Morrison know what to include in these new designs? Besides well-appointed amenities, location, and a welcoming community, active adults want a home that has enough space for them as well as their guests.
The Data
Taylor Morrison used research conducted by Grey Matter Research and Consulting and Farnsworth Group, which included interviews of hundreds of 55+ homeowners and potential buyers. The results of the studies showed that today's active adult wants more space in their home. About 48.6% of Boomers want a house that is between 2,000 and 2,999 square feet, while 20.8% of them want a house that is between 3,000 and 3,999 square feet.
Not only do retirees want larger homes, they also want integrated indoor and outdoor areas, tall ceilings, natural light, native plants, eco-friendly technology and materials, and plenty of storage space. The NEXTadventure home, which will be unveiled to the public in January, will feature an innovative residential design that has 2,268 square feet of living space, an outdoor living space with a fireplace, summer kitchen, oversized kitchen island, large shower, beverage center, and an additional bedroom that's called a "snore room."
Boomers also demonstrated a desire to have a smart and energy-efficient home. They want easy-to-use technology like wireless security systems, lighting that senses and adapts to the homeowner, smart thermostats, and a doorbell intercom, as well as lower monthly utility bills, meaning that their perfect home must have a tankless hot water heater and low-flow water appliances. Taylor Morrison has collaborated with industry experts like Housing Design Matters, Lita Dirks & CO., and Waldrop Engineering to develop a cutting edge design that will include all of the top items that active adults seek in a home.
The Future
The NEXTadventure home will allow homeowners to enjoy the kitchen that's at the heart of the home, plenty of space to entertain guests in the expanded outdoor living areas, and a master suite that will be their private oasis retreat. The NEXTadventure home's innovative design, which captured all the elements that active adults seek the most, will be designed for the way they want to live throughout their Golden Years.