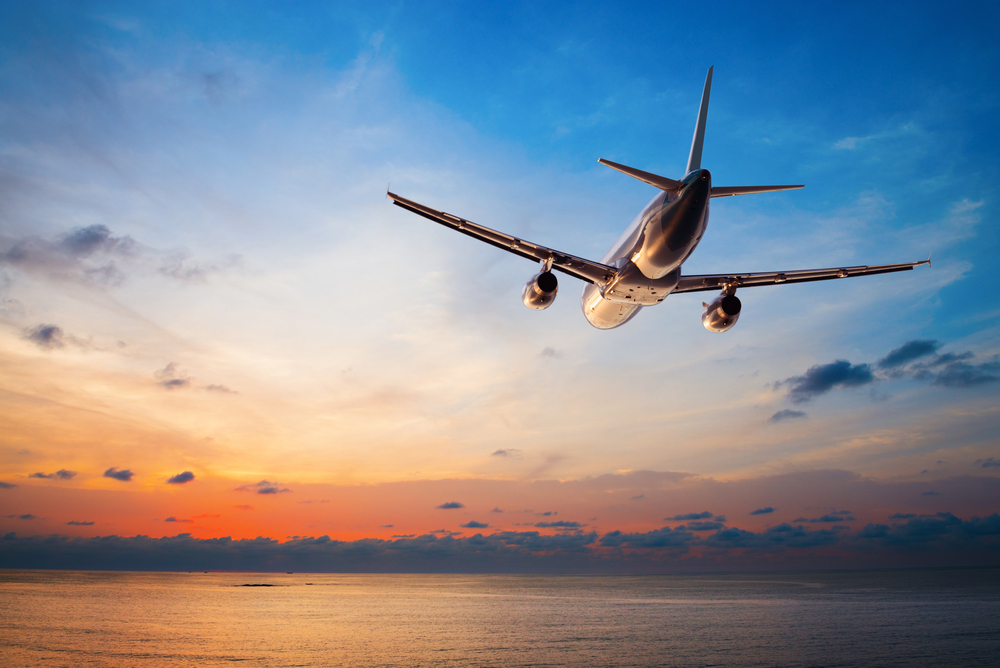 Retirement is a terrific time to get caught up on your travel bucket list. No longer being forced into going to Disney World with your kids for the eighth summer in a row frees you up to explore the world that you want to see (although there's nothing wrong with going to Disney World again).
Traveling now has a higher priority amongst Baby Boomers, as a recent L.A. Times article states that retirees place more importance on traveling than on leaving an inheritance for their children.
We've helped you draft your next itinerary with this list of overseas locations to visit in your golden years. We chose countries from all around the world, each offering their own unique experiences, but still having modern infrastructure for ease of movement and a population with at least a functional understanding of English. It's a mix of the tried-and-true tourist meccas and less considered destinations.
France
France enjoys one of the most hallowed places with American travelers: exotic yet modern, foreign yet familiar, pricey but not prohibitive. This perennial favorite has major urban areas filled with jaw-dropping architecture (Nantes), a vibrant multicultural heritage (Marseille), irresistible food (Bordeaux), and some pack in all three (Paris).
The charm of France becomes even more potent after venturing outside of the major cities. The Medoc region's Chateaux Road is a must for wine lovers, 18th-century castles dot the landscape, and the French Alps provide the perfect backdrop for nature lovers.
France also appeals to retirees because of its established history as a tourist destination. All major cities are accessible via train or, for the time-conscious traveler, a short flight – although train rides are the best way to see this beautiful country. Although visiting France is usually on the pricier side, for visitors on a fixed-income, there are several budget-friendly ways to see the country. Gites de France lists vacation rentals by the week for a fraction of what you'd pay for a hotel and France Rail provides a discounted rate for seniors.
South Africa
South Africa combines virtually untouched wilderness, thriving urban environments, and a multicultural population that has been attracting tourists for several years.
For most travelers to this sub-Saharan country, the main draw is the safari, a tour of a wilderness preserve that brings the exotic creatures and wildlife nearly to your fingertips. Kruger National Park has two million hectares, 16 ecosystems, and 147 species of large mammals, making it one the country's top tourist destinations. Bargain hunters will find that South Africa has very affordable safaris during the off-season at locations like the Samara Private Game Reserve and Addo National Elephant Park.
Even though the safaris bring in the tourists, most stay for the incredible cultural experience. Tourists can engage with the Zulu and Basotho tribes in cultural villages. The country's rich history can be explored with a visit to Robben Island (now a living museum), the South African Museum in Cape Town, or explore the country's ancient history by visiting the Golden Gate Highlands National Park that has dinosaur fossils and footprints on display.
Johannesburg and Cape Town feature some of the continent's most exciting restaurants, including The Tasting Room, considered one of the best in the world. South Africa's emerging viticulture scene also makes it a great destination for vineyard tours as well.
South Africa is also a terrific destination for seniors. English is one of the country's official languages and all the major urban areas have modern infrastructure and extensive tourist facilities. The most expensive part of South Africa is getting there. Accommodations, food, and transportation are often surprisingly cheap considering the country's popularity as a tourist destination.
Peru
Although neighboring Argentina and Brazil are popular tourist destinations, this Pacific-hugging country has a long list of reasons to visit.
The country's main attraction is Machu Picchu, the ancient capital of the Incan Empire. More adventurous travelers can take the multi-day hike through the jungle with the Inca Trail, offering breathtaking views of the ruins, mountains, and the cloud-forest. For those who want a more direct route, there are shuttles that will take you to this prized historical site. If Machu Picchu is not your cup of tea, Peru has an astonishing six UNESCO Heritage Sites.
Lima, the capital and largest city in Peru, has a historic city center, the Museo Larco, upscale shopping in Miraflores, and awe-inspiring churches. Cusco draws visitors thanks to their Plaza de Armas, Pre-Colombian Art Museum, and cobblestone streets.
Peru is one of the less expensive countries to visit in the region, with average meals, hotels, and transportation being lower than the surrounding countries. Lima and Cusco are highly walkable cities but also have plentiful taxis and public transportation options - although given the country's high elevation and deceptively large area, flying from city to city is typically the best option.
New Zealand
Undulating hills, fertile farmland, volcanic cones, and over 9,000 miles of coastline make New Zealand a paradise for outdoorsy types. Some of the country's highlights include Rangitoto Island, Abel Tasman National Park, and Great Barrier Island. New Zealand's diverse landscape allows for virtually any outdoor activity, whether it's spending a relaxing day next to a lagoon or spotting seals or penguins during a hike through the astonishing Milford Sound.
New Zealand doesn't just offer outdoor adventures – it also has some incredible urban areas. Auckland, the largest city, has art galleries, dynamic neighborhoods like Ponsonby and Parnell, as well as two harbors, giving it the nickname "City of Sails". Wellington, the country's capital, boasts nearly a dozen museums, music festivals, performance theaters, and a lively café culture. Visitors are drawn to New Zealand, where the cuisine leans heavily towards seafood and prepared in a traditional yet innovative fashion.
Seniors and retirees will be drawn to New Zealand because it's culturally similar to the United States but has just enough of a European influence to make it a unique traveling experience. New Zealanders are known to be incredibly hospitable and welcoming towards visitors and, this being an English-speaking country, tourists will have no problems navigating the cultural landscape.
Crime is very low and the infrastructure allows for ease of movement. Even though New Zealand is not exactly cheap, it is much less expensive than Australia and provides a wider range of options in a smaller country.
Have you been to any of these countries? Where do you recommend traveling to in retirement? Discuss in the comments section below.