As the cooler weather approaches, wouldn't it be nice to not worry about freezing temperatures and shoveling snow? Snowbirds never have to because they migrate every fall or winter to warmer places like Florida or Arizona. Living there year-round is not as desirable since it gets quite steamy in the summer, so it's beneficial to have another home elsewhere. Snowbirds who are looking to keep a second home in New York are smart to prioritize affordability, low-maintenance, and lock-and-leave features in their search.
There's a good selection of homes for sale in New York that meet all of these requirements, and we've picked some of our favorites. Some of these neighborhoods are large and others are on the small side, so feel free to compare and decide what suits you best.
High $200s – Low $700s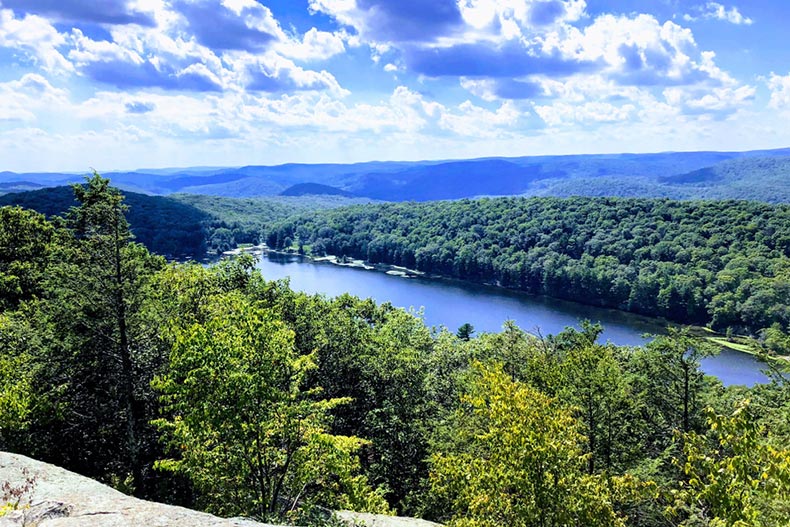 Located in Eastern New York's Carmel area, Heritage Hills is a gated active adult community with 2,600 resale condo and single-family homes. The Westchester Airport is about 30 miles north of here, and it provides service to Florida.
This large neighborhood has over 25 condo models as well as a select number of single-family homes. The condo units range from about 955 to 1,900 square feet with one to three bedrooms, one to two-and-a-half bathrooms, and attached two-car garages. These cozy homes have options like golf course views, hardwood floors, and stainless steel appliances. The low-maintenance single-family homes range from 1,200 to 1,700 square feet and offer two bedrooms, two bathrooms, plus attached two-car garages. There's a monthly homeowners' association (HOA) fee which covers trash and snow removal and common area upkeep.
Heritage Hills has terrific amenities, including access to Somers Pointe Country Club, which is located on the property. There's also a restaurant, sports courts, gardening plots, and a lovely clubhouse for residents.
Request more information about Heritage Hills.
Mid $100s – Low $500s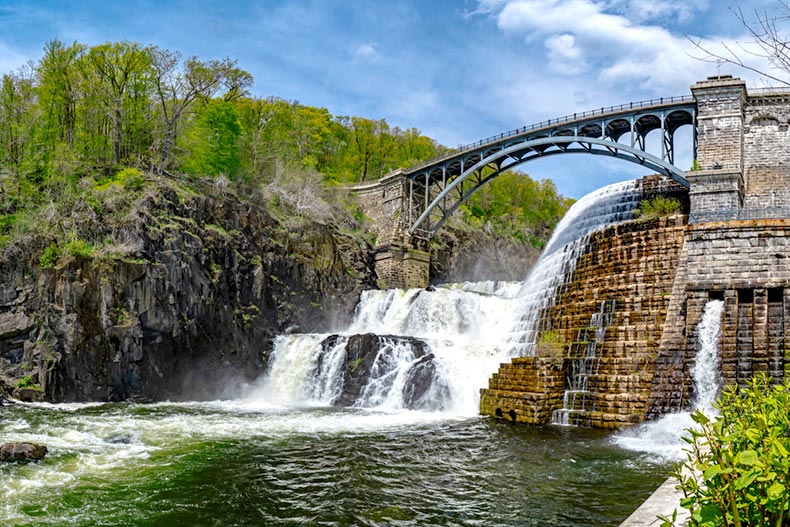 Like Heritage Hills, Jefferson Village is also in Westchester County, and it's about 45 miles away from NYC. This established 55+ community attracts retirees looking to downsize, and it has 1,000 resale condos and desirable amenities. Residents appreciate that the community is just across the road from Jefferson Valley Mall, which has a nice variety of shops, restaurants, and special events like Free Movie Fridays. This large community is also near the Westchester County Airport, Mohansic Golf Course, and Turkey Mountain Nature Preserve.
Thanks to its on-site clubhouse, residents have a convenient place to work out, socialize, and pursue their favorite hobbies. There's also an outdoor pool, gardening plots, tennis courts, and horseshoe pits on the scenic grounds.
Jefferson Village's five condo models range from 843 to 1,555 square feet with one or two bedrooms, one to two bathrooms, one-car garages, and street parking. Most have features like dens, private patios, and eat-in kitchens. The community's HOA fee covers trash and snow removal, water/sewer, and exterior maintenance.
Request more information about Jefferson Village.
High $100s – Low $200s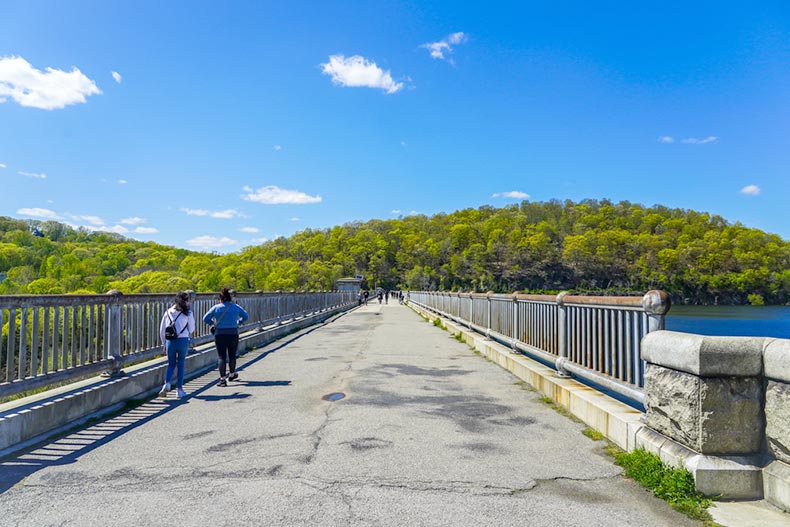 This is one of our smallest active adult neighborhoods, and it's geared toward those who value their privacy. Woodcrest at Jacobs Hill is also in Westchester County, and it's only about three miles east of the Hudson River and attractions like scenic Depew Park. There's also a shopping center with a grocery store, a fitness center, and a pharmacy less than a mile away; NewYork-Presbyterian Hudson Valley Hospital is right across the road from there.
For a small community, Woodcrest has a very nice clubhouse with its own fitness room (and lockers), media room, and other gathering areas. It also has an outdoor pool, and there are walking and biking trails on the grounds.
There are just 58 resale condos here with five floor plans. They're sized from 750 to 1,240 square feet with one or two bedrooms, one to two bathrooms, private balconies, and parking in front of the building. Woodcrest's HOA fee covers trash and snow removal, common area costs, and water/sewer.
Request more information about Woodcrest at Jacobs Hill.
Below $100k – Mid $100s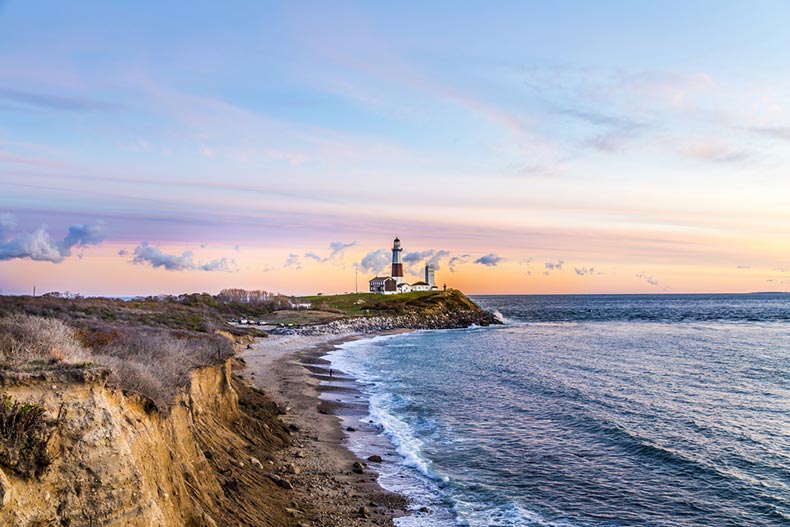 The gated, Eastern Long Island 55+ community of Greenwood Village was completed in 2000 with 512 resale attached and single-family homes. It's about 20 miles from the Long Island MacArthur Airport, which offers service to Orlando, Tampa, and Fort Lauderdale. Manorville is also flanked by several state parks, and it's a few miles from the sand and surf at Cupsogue Beach County Park and other Hamptons beaches.
Most of the homes here are small single-family properties sized from 900 to 1,300 square feet. They offer one to three bedrooms, one to two bathrooms, and attached one-car garages. Options include basements and Florida rooms. The select number of townhomes are sized at 1,100 square feet with two bedrooms, one bathroom, and attached one-car garages. Greenwood Village is a land-lease community, so residents own their homes and pay an additional monthly charge for their land, along with a monthly HOA fee for snow removal and lawn care.
Homeowners also enjoy the community clubhouse, which has a great room, a woodworking shop, a catering kitchen, and an exercise room. Outside, there are bocce and tennis courts, a barbecue area, an outdoor pool, and walking trails. Other bonuses for residents include a community bus and RV parking facilities.