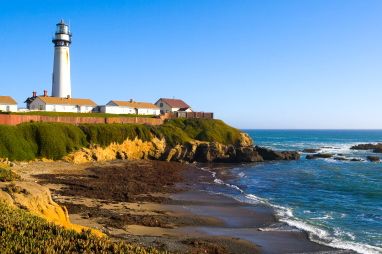 Los Angeles and San Francisco. Raiders and the Chargers. Napa Valley against Coachella Valley. It seems as if the rivalry between Southern California and Northern California can find no solution. When it comes to retirement communities in Northern and Southern California, these cross-state differences can influence which community to pursue. Here are some of the main differences (and similarities) between both sides of the Golden State from a retirement viewpoint.
Home Prices
California as a whole has a reputation for its expensive housing. Horror stories abound with tales of million dollar bungalows in Los Angeles and San Francisco charging several thousand dollars a month to live in an apartment the size of a dorm room.
Of course, these stories are very real for the people who call these places home, but simply aren't applicable to wide swaths of the state (California is, after all, the size of two United Kingdoms). Some will be shocked to find out that there are very affordable communities in Northern and Southern California just outside of Los Angeles and San Francisco.
Take Oceanside, the South Coast's third largest city. Oceanside is about 40 miles north of San Diego and about 80 miles south of Los Angeles and has art museums, restaurants with diverse cuisines, and miles of warm, sandy beaches. The best part? Oceanside's home prices are significantly lower than the rest of the region, being comparable to the average home price throughout the rest of the country.
Moving to the Inland Empire area, just farther east, will fetch homebuyers significantly more house for the money and would be considered a bargain anywhere in the country.
Northern California has Sacramento, a small city that boasts over 5,000 acres of parks and recreation centers, making it one of the best park systems in the country. It's just a short drive from San Francisco, is surrounded by vineyards, has an enviable number of cultural attractions and the home prices are more similar to Boise than Boston.
Although California, as a rule, has steeper prices than most other states, affordable pockets exist in both regions. Choosing between Northern or Southern California, then, is more of a question of lifestyle than price.
Lifestyle
When deciding between Northern and Southern California, a vital consideration is one of culture and lifestyle. If Southern California is a collection of suburbs then Northern California can be thought of as a collection of cities.
In the San Francisco Bay Area itself, there is San Jose, Berkeley, Oakland, San Mateo, Stockton, Sacramento, and Santa Rosa. Each city has its own downtown area with plenty of attractions and local cultures that give each city a unique feel. Northern California's much-lauded Silicon Valley is actually a loose collection of towns in Santa Clara County. Northern California is a dream for the urbanite who thrives in bustling downtown districts.
Northern California's cities, however, are nestled between majestic mountain ranges and public lands. A day's drive from the Bay Area will land you in one of several protected lands including Yosemite National Park, Sierra National Forest, and the Henry W. Coe State Park. Farther north around the quaint oceanside town of Eureka and the historical Redding, some half dozen national forests dominate the area. If your dream retirement is to explore mountains, valleys, and cliffs overlooking miles of beaches before returning to city life, Northern California might be the place for you.
Southern California is well-known for its sprawling suburban geography, warm beaches, and desert landscape. Instead of several distinct cities, the towns along the coast in Southern California tend to blend in together, creating very few open spaces. If Northern California has several cities with their own downtown, then Southern California cities have several smaller "downtowns" or, in some cases, none at all. Beachside cities will often have a pier or a central shopping area for a natural meeting area for residents in lieu of a central business district.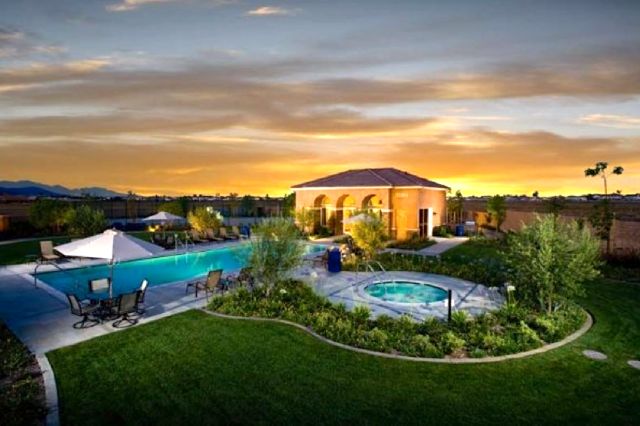 Orchid at Pacific Mayfield is a lovely 55+ community in Southern California close to culture and entertainment.
Moving east of the coast over the Santa Ana Mountains, residents will find themselves in the Inland Empire area, 27,000 square miles of primarily residential construction and a popular retirement destination since development began in the area in the 1950s. With a desert landscape, the Inland Empire Area has become a mecca for golf courses, resort-style living, and outdoor recreation. The Inland Empire area alone has Joshua Tree National Park, Mojave National Preserve, and San Bernadino National Forest. Coastal Southern California is for beach lovers who don't mind crowds while those who want more home for their money, to play golf, or who can't live without abundant sunshine should consider looking east of the Santa Ana Mountains.
Climate
The climate in Northern California is as varied as its geography, essentially creating a series of microclimates. The Bay Area's mountains, valleys, peninsulas, and rugged coastlines provide distinct climate zones. Along the coast, and specifically in San Francisco, the summers are cool and foggy while the winters are mild and wet (this led Mark Twain to remark that "the coldest winter I ever spent was a summer in San Francisco"). Coastal area active adult communities in Northern California are perfect for those who want little temperature fluctuations and who thrive in temperatures that hover around 60 degrees.
Further inland in Northern California one finds more typical seasonal fluctuations. The cities of Sonoma and Sacramento have warmer summers with highs in the 90s and winters with highs in the 50s. The Bay Area gets around 23 inches of rain per year and virtually no snow. Sonoma and Sacramento, also virtually snow-free, experience 18 to 29 inches of rain per year, respectively.
The climate of Southern California is famous for being temperate and hospitable. Just like in Northern California, the series of coasts, valleys, and mountains can create temperature variations as much as 36 degrees between inland areas. As a rule, though, the coast of Southern California experiences temperatures in the 70s to the mid-50s at night with little rain.
"June Gloom," as local residents call it, is when the coast becomes overcast and draped with fog, typically occurring in late spring and early summer. Although the San Gabriel and San Bernardino mountains receive snow every year, the Los Angeles basin rarely receives any, the greatest snowfall on record being two inches in 1932.
The Coachella Valley, home to popular retirement destinations like Palm Springs, Indio, and Menifee, experiences a more predictable desert climate than their coastal counterparts. Highs can hit over 100 degrees in the summer and around 75 degrees in the winter. Being a desert climate, the heat leaves with the sun, bringing nighttime lows to 80 degrees in the summer and the mid-40s in the winter time. The Inland Empire, as a whole, has a pleasant year-round temperature that experiences little rain and about 300 days of sunshine per year.
California has been attracting retirees and active adults from all around the country for decades and has plenty to offer 55+ homebuyers who want a combination of urban conveniences and recreational opportunities. Northern and Southern California both provide the active lifestyle sought by most retirees which, for once, is something both sides can agree upon.
If you had to choose between NorCal and SoCal for an active adult community, what's your vote?