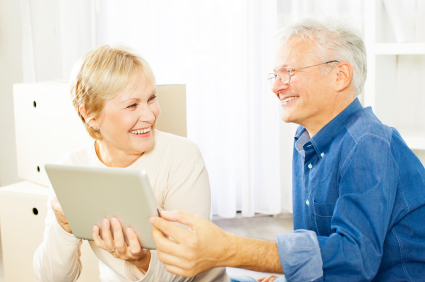 Downsizing to a smaller retirement home can save money and save time on housekeeping, but it often means paring down your current belongings. While most people say they like the idea of living light, getting rid of years of accumulated "stuff" can be easier said than done. Fortunately, moving is the perfect time to de-clutter and consider new storage strategies.
Ask the Hard Questions
Before moving, schedule plenty of time to sort through your belongings and decide what you really want to take with you. When looking through your things ask yourself some simple questions: Do I love this? Do I need this? Will I actually use this? If the answer is no to all three questions, it's probably safe to toss that item or help it find a new home.
Find a New Home for Your Stuff
Objects and furniture you no longer want may be treasure to a friend or family member. Ask around to see if anyone is interested, but try not to feel rejected if you don't get any takers. If your kids are setting up their own homes, they might be eager to accept household items—or they may be keen on filling their house with new furniture in their own style. You can always donate items through charities like Purple Heart, Goodwill or Salvation Army.
Instead of donating, you may also be able to raise some extra cash by selling gently used furniture and other belongings. Think beyond garage sales and use the Internet to sell items on sites like eBay or Craig's List. If you have a lot of items to sell, or items that may be of significant value, you may want to bring in an expert to arrange an estate sale.
A professional company is a big help during an estate sale, but they will be paid a percentage of the profits (typically between 25 to 35 percent). Local antique or consignment shops may also be a way to part with your valuables. Consignment shops agree to sell your items for you and keep a percentage of the sale. If the items don't sell they still belong to you. Antique stores may buy your items outright or agree to sell them on a consignment basis. When selling on consignment be sure to have a deal in writing to avoid surprise fees after the sale.
Temporary Solutions
Even if your grown kids are interested in keeping some of your furniture or household items, they may not be set up in a home to hold them yet. You may have some boxes of their childhood items that they aren't ready to take either. In that case, you might want to consider renting a suitable storage space. Public storage facilities typically offer safe, climate-controlled units in a range of sizes for a set monthly fee. Instead of choosing traditional public storage, you can also consider PODS, an innovative moving and storage service. PODS delivers an empty container to your home, you fill it with your belongings, and the container is either moved to your new home or stored in a PODS storage center.
There are many ways to pare down your belongings, but the first—and often hardest—step is to just get started. Pick a small area like a closet or section of your basement and start sorting. You will be amazed at how much you are willing to part with once you get started.
---
agent.calls_to_action.here_to_help
agent.calls_to_action.call_us_long