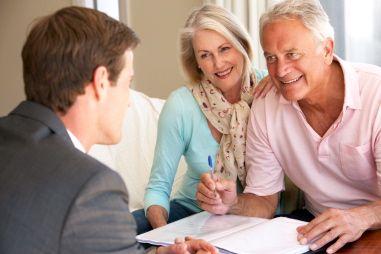 There are many benefits to buying a new construction home. You can choose your own floor plans, upgrades, and finishes to make your home truly your own. Yet, homebuyers who are purchasing their first new construction may have concerns about what it is like working with new home builders.
Visit the Sales Office
When purchasing a new construction home, your experience often begins with someone in the community's sales office. In fact, if you are shopping around for your ideal community, you are likely to meet many different people in each sales office before settling on a home to buy. Most often, you will find that the people you meet are very service-oriented and interested in doing a good job.
Some homebuyers worry that a sales agent's friendly approach is a way of getting them to pay a lot of money for a new home with expensive upgrades. Homebuyers may grow wary and suspicious, which only makes the situation more tense for everyone involved. Don't buy into the myth that every sales agent is out to take advantage of you. While it is true that they would like to close a deal, sales agents are also interested in having happy, satisfied customers.
Instead of taking an adversarial approach with the builder's sales team, you may get better results when you meet their friendly attitude in kind. Understanding more about the sales agent's position may make it easier to navigate the home buying process with confidence.
For example, the prices you are given for homesites, base homes, and all those upgrades and options are frequently set by the builder's home office. If so, the sales agents aren't playing hardball with you, they are simply unable to negotiate on the prices.
Check for Sales and Incentives
Of course, that doesn't mean that there aren't ways to get deals on new construction homes. Typically, the best way to save money on a new construction is taking advantage of builders' sales events and special incentives. These programs are designed to boost sales and they can save you thousands on a variety of options.
Sales events and incentives are generally well-publicized, but being friendly and polite with the sales agent will certainly make them more likely to point out any offers you may have missed. Always ask about upcoming events and promotions when negotiating the deal for your home.
Consider Move-in Ready Homes
Another way to save money on a new construction is to purchase a home which has already been fully or partially constructed by the builder. These homes go by many names, including spec homes, move-in ready homes, featured homes, inventory homes, or immediate delivery homes. Depending on the building progress of the home, you may still be able to choose several options and features, yet the overall price may be much lower.
Sales agents may not have the authority to negotiate home prices, yet they can let you know about possible incentives, sales events, or discounted spec homes. When buying a new construction home, do your best to work with the builder while still representing your own needs. Don't be afraid to ask about ways to save money, but don't assume that you are being taken advantage of if the sales agent won't haggle on certain prices.