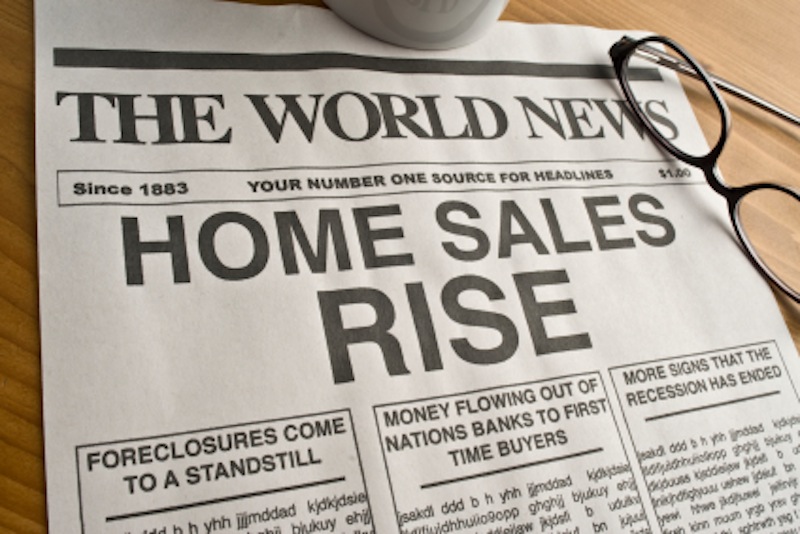 In many areas, today's real estate market has shifted to more of a seller's market. Interest rates are still low, more people are buying homes and inventory is turning over more quickly. If you are planning to move, this may be a prime time to put your home on the market. Here are a few tips that may help you sell your home more quickly.
1. Find a great Realtor for your local market When choosing a Realtor, you want to find someone who has experience working in your area. A local agent understands how to best market your home and highlight the benefits of the neighborhood. A Realtor who is familiar with your area may also be better suited to set a competitive sale price and will understand how your home compares to others that may be on the market.
2. Make repairs or small improvements While you don't want to spend too much money on a home you are selling, it is a great idea to make some small repairs before putting your home on the market. Dust off the to-do list and look for small items that can be fixed up easily. Consider things like replacing a worn front door handle, fixing loose tile, cleaning up the landscaping or repainting dingy walls or trim.
3. Price it right the first time As the real estate market is picking up, buyers are becoming wary of homes that don't sell as quickly as others in the same neighborhood. Price your home right the first time to attract the most buyers and sell quickly. If you price too high from the start, you can always drop your price, but the longer time on the market can make buyers wonder if there's something wrong with your home.
4. Stage your home for mass appeal Staging your home for sale is very different than interior design. In general, you want to clear out as much as possible to create an uncluttered space. Keep enough furniture to show the scale of each room, while leaving open space wherever possible. Pack up sentimental items for safety and leave just enough decorative items out to seem homey without being cluttered. Your Realtor may have her own staging tips or she might recommend bringing in a professional stager.
5. Invest in professional photography Many Realtors hire a professional photographer to take photographs of your home. If your Realtor does not, you may want to consider hiring a professional yourself. Most homebuyers begin their search online and they will want to see photos before visiting a home. Having photos that highlight your home's best features can attract more buyers and help you sell more quickly.
While selling your home can be an emotional process, it may help to distance yourself. Remind yourself that you are transforming your home into a product that will be sold, but you are also taking your memories with you. By properly preparing your home, you may sell more quickly and soon be ready to move on to your next phase of life. And when you're ready, the team at 55Places.com will be happy to help you find a new home in the active adult community of your dreams.