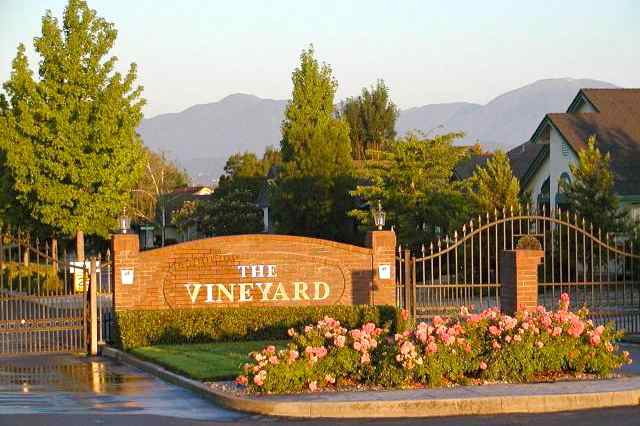 Set in Redding, California, The Vineyard is an intimate 55+ community nestled at the edge of the Cascade foothills and surrounded by mountain views. This gated community is ideal for active adults who want secure, affordable housing in the beautiful Redding area. But one of the most notable features of this scenic community is its surrounding natural areas and opportunities for outdoor recreation. Find out what makes this area of the country so ideal for active adults who love nature.
The Vineyard Outdoor Amenities
At The Vineyard community, residents can enjoy strolling around twin lakes, which are each ringed by lighted walking trails. The community clubhouse is an ideal spot to gather with neighbors for a card game, social club meeting or a community event. Outside, residents can spend time at an outdoor swimming pool, bocce ball courts, shuffleboard courts, and a courtyard with a gazebo. A playground will keep visiting grandkids entertained, and many residents will also appreciate having on-site RV and boat parking. Almost every aspect of life at The Vineyards caters to active adults who want to explore the great outdoors.
Area & Outdoor Recreation
Residents at The Vineyard can also enjoy Redding's natural beauty at nearby recreational areas like Lema Ranch and Turtle Bay. Lema Ranch, which is home to the McConnell Foundation, is a gorgeous, sprawling property which is only minutes from The Vineyard community. This natural area offers eight miles of walking and biking trails to local residents. The Lema Ranch Trails, which showcase four lovely ponds, consist of four miles of paved walkways spread over a 200-acre area. The Churn Creek Trails, spanning an additional 180 acres, provide another four miles of pathways which are largely unpaved. Bicycles and dogs (on leashes) are allowed on The Churn Creek Trails, but not The Lema Ranch Trails.
In less than 20 minutes, residents at The Vineyard can drive to the impressive Turtle Bay Exploration Park. At the heart of this nature center, Turtle Bay Museum offers interactive exhibits exploring nature, history, science, and art. Grandkids will especially love Paul Bunyon's Forest Camp, which provides hands-on exhibits, an outdoor play area, an aviary, a butterfly house, and an amphitheater for seasonal animal shows. Turtle Bay's McConnell Arboretum and Botanical Gardens span over 200 acres and express an important message about the importance of sustainability and harmony within our natural surroundings.
The Vineyard sits just south of Shasta National Forest. Convenient access to Interstate 5 makes it easy for residents to travel up and down the west coast. The Vineyard's beautiful Redding location, which is close to many banks, grocery stores, restaurants, and other services, is perhaps its strongest draw. Lovely homes, nearby attractions and close proximity to a major roadway round out the package, making The Vineyard an appealing option for active adults who prefer a more intimate setting.
The Vineyard Homes & Real Estate
With its charming small-town atmosphere, The Vineyard offers beautiful, yet affordable low-maintenance homes that are perfect for many active adults. The community's single-family homes range in size from 1,060 to 2,400 square feet, though the average home is around 1,600 square feet. Most floor plans include two bedrooms and two bathrooms, with some three or four bedroom homes available.
Ready to live an active lifestyle surrounded by nature in The Vineyards? Click here for more information.