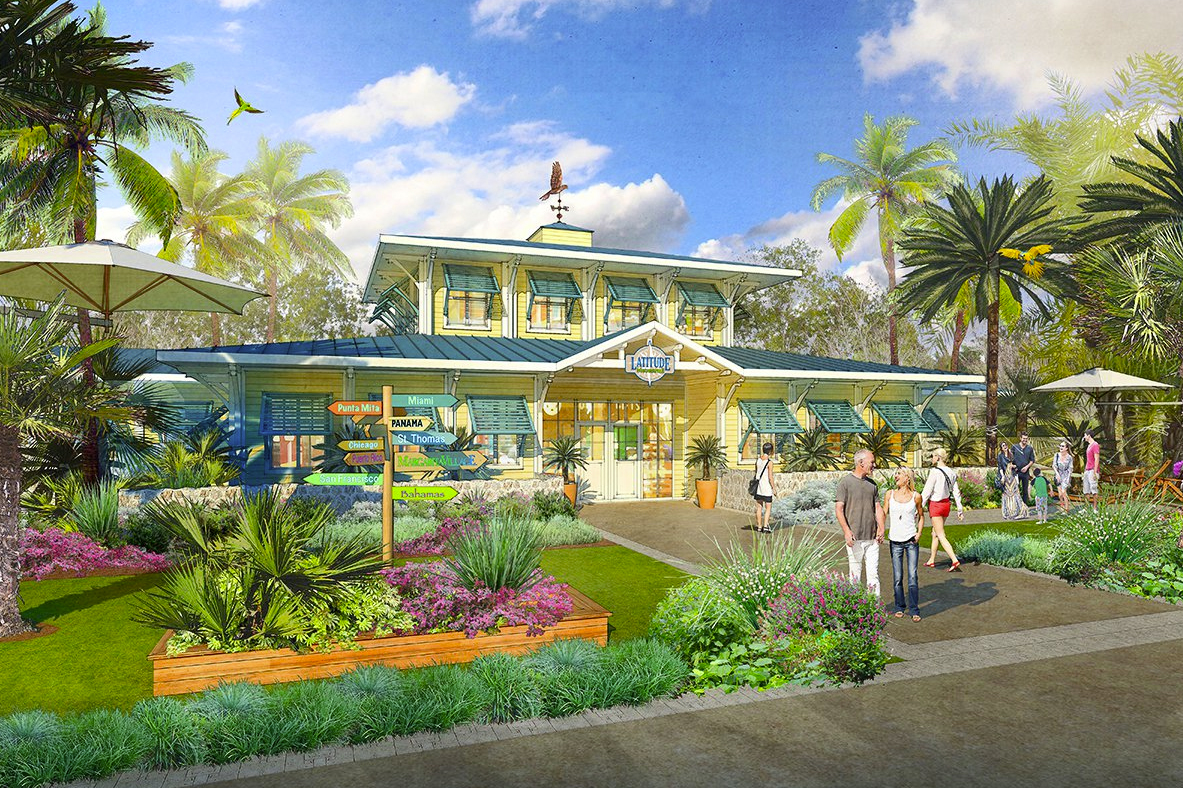 Over the years, active adult communities have evolved to accommodate the ever-changing needs and lifestyle of today's Baby Boomers. Recently, developers have been keeping up with the latest trends to give a variety of Boomers what they want in 55+ communities.
From massive Jimmy Buffett-themed active adult developments like Latitude Margaritaville and traditional 55+ communities like the original Sun City in Arizona to "ageless" communities in urban settings where Millennials and Baby Boomers co-exist, no community is ever alike because not all Boomers are alike.
Statistics
According to a survey conducted by the National Association of Home Builders, the majority of the 55-plus crowd is either aging in place or moving somewhere besides an age-restricted community. And just one in three retirees who choose to relocate will move into a place where they can live among their peers.
Amenities
Active adults who seek these age-restricted developments typically want to live in a place where there are plenty of amenities and can easily make new friends. Many of these 55-plus communities have a built-in support system that promotes a social atmosphere by offering special interest groups, clubs, activities, and events that bring residents together in a welcoming environment where they can easily mingle, meet new neighbors, and share similar interests.
Social Atmosphere
Another factor for the vibrant social atmosphere in these communities is the assistance of an on-site lifestyle or activities director who helps plan and organize activities and events that keep residents' social calendars full throughout the year. Steve Snoddy, VP of Sales for AV Homes, stated in an interview with Costructiondive.com that more active adult homebuyers are choosing to downsize and buy homes that have two or three bedrooms, single-level living, and open floor plans.
Downsizing
Retirees are leaving behind their large single-family homes that have more than four bedrooms because once their children move out the home, they find that they have too much space, which in the end requires more maintenance. Instead, they opt to downsize to smaller, yet spacious homes that have enough room to entertain guests. Retirees are also looking into purchasing homes with desirable and up-to-date features like energy efficiency, maintenance-free living, and single-level floor plans.
Location Preference
They are also looking for homes situated in quiet neighborhoods or on cul-de-sacs as well as locations that are near amenities, walking trails, parks, and retail. A majority of Boomers also retire in temperate climate areas like in Arizona, North and South Carolina, and Florida. They choose these retirement hotspots because they no longer want to worry about shoveling snow or bundling up to go outdoors during those long winter months.
Master-Planned Developments
Another trend is that many 55+ communities are being built within large, all-ages master-planned developments. These master-planned developments allow retirees to essentially have the best of both worlds because they have their own age-restricted section and private amenities while still having access to the master-planned amenities and the ability to socialize with different age groups. It also allows some active adults to have their extended families live nearby, which makes staying in contact and visiting with them much easier.
An example of master-planned communities with 55+ sections include Arizona's Eastmark, Vistancia, and Estrella, and Florida's popular Nocatee community. With developers offering a variety of communities, from stand alone developments to age-restricted neighborhoods within master-planned developments, retirees will have more options to choose from when they search for their ideal retirement destination.
And because of the variety that's made available to the 55+ market, the future of building new active adult communities is promising. Although no one can predict the future of 55+ communities, one thing is for certain – active adult communities take on many shapes and forms and they are here to stay.