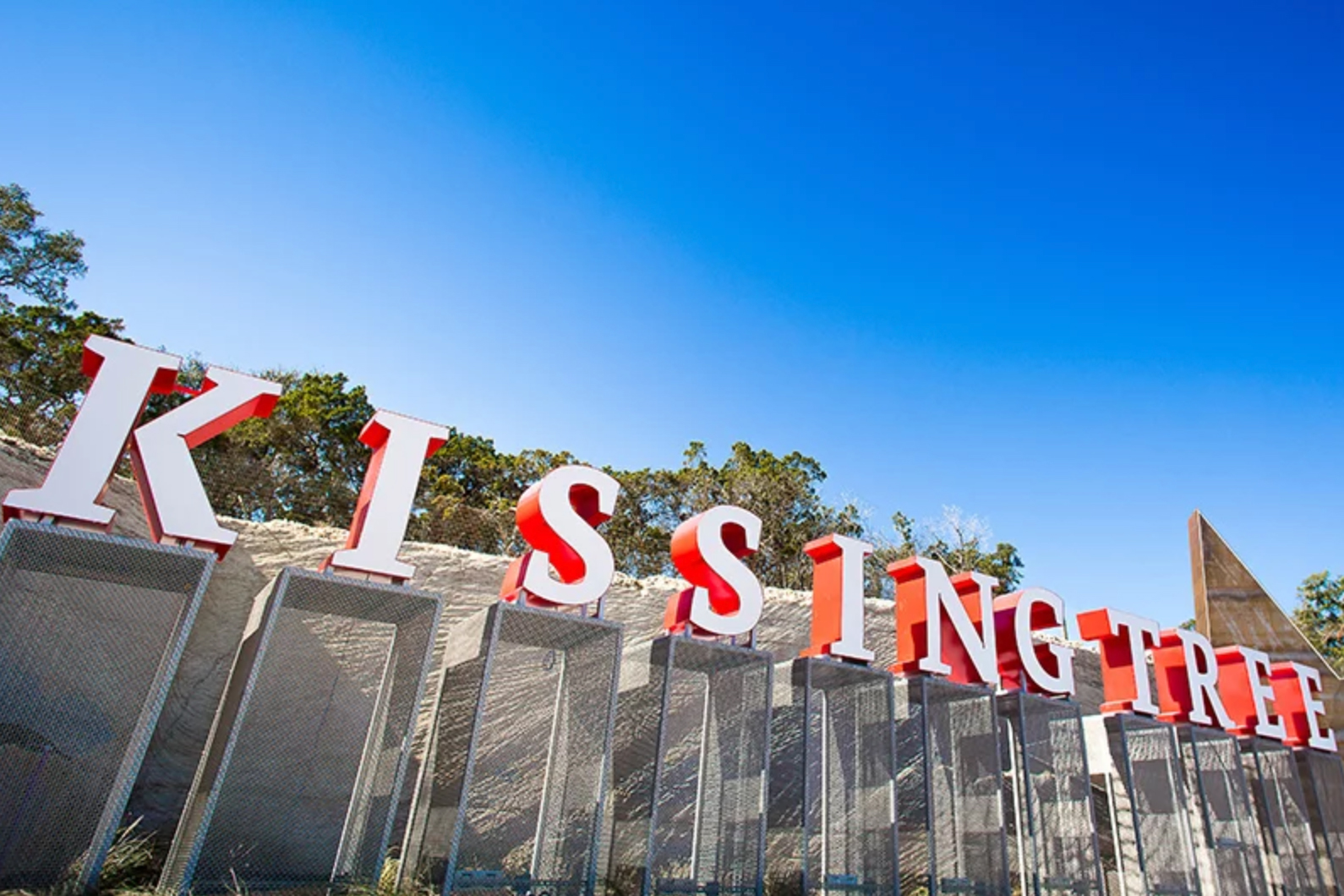 There is a flurry of construction and activity happening at Kissing Tree, one of the Austin-Georgetown area's largest and most highly anticipated active adult communities of 2018. The community's earliest-arriving residents have been the first to witness the impressive progress on this distinctly Texan 55+ community.
Brookfield Residential began construction in 2016 on this active adult community of 3,200 single-family homes in San Marcos, Texas. This historic city is one of the fastest growing and most desirable areas of the state and embodies the unique culture and attitude of Central Texas. Kissing Tree is definitely a product of its environment and it shows in its remarkable lineup of Texas-sized amenities.
Pickleball, Blockparties, and Outdoor Amenities
Earlier in September, eight pickleball courts were opened with an inaugural pickleball tournament where residents learned from representatives from the USA Pickleball Association as well as enjoyed some friendly competition with neighbors.
In October, the community held its first block party. With organizational help from activities director Kevin Wilson and his team, homeowners and prospective buyers enjoyed live-music, barbecue, beverages, and a great chance to meet their new neighbors. The activity didn't stop there.
In November, residents were invited to celebrate the grand opening of Kissing Tree's outdoor amenities that included bocce ball, horseshoes, pickleball, and the very popular 18-hole putting green. This well-attended event was capped off with a fun putting competition that gave residents a chance to show off their skills.
Social Hall, Golf, and Pools
2018 is already shaping up to be another very active year for residents at this new age-restricted community. Early in 2018, Kissing Tree's dynamic social building called Independence Hall will be open to residents. This building is sure to be the hub of social activities with plenty of indoor space and an outdoor biergarten that will be perfect for enjoying the pleasant Central Texas climate.
Later this summer, Kissing Tree's 18-hole golf course is slated to open. This lush green course will give homeowners plenty of chances to hit the links with friends without having to leave the neighborhood. After a round, residents can relax at the Golf Club and its restaurant, Tarbox and Brown.
The community's indoor/outdoor pool will also open this summer, just in time to cool off during the warmer months.
Homes
Construction is also rolling along at a brisk pace at Kissing Tree. The builder offers 18 distinct floor plans that range in size from 1,424 to 3,398 square feet, giving homebuyers plenty of options to choose from. All of these homes feature a sharp, contemporary style and ample outdoor living space.
With impeccable home designs combined with the exciting roster of amenities, Kissing Tree is a must-see for homebuyers 55+ looking in the Austin-Georgetown Area.