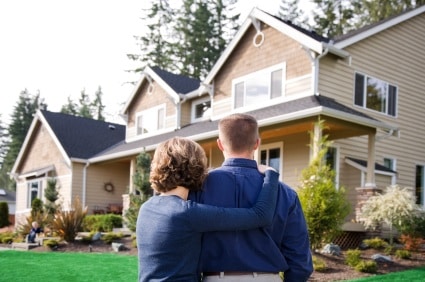 Anxiously awaiting your move into an active adult community? Countless hours searching for the perfect area, community, and home is an exciting way to pass the time, but is it the right time?
Finding and closing on a home is a long process that could range from several weeks and months to even years. This is why timing is important: start looking too soon and you could end up with a house you're not ready to move into. Too late and you could have missed out on the retirement home of your dreams.
When determining when to begin your home search, you'll need to understand what you want out of your retirement.
Location
The first consideration is location. Are you moving a few miles from where you currently live or across the country? Retiring locally can save a lot of time and money when it comes to searching for a home, while going several states over is not only expensive but also rife with uncertainty.
Before settling on a location, you'll want to know every weather pattern, nook, and cranny of your new area. Southern California and Arizona might have seemed like perfect retirement locations during your recent vacation, but these states aren't for everyone. Pricey West Coast living can put a strain on other retirement goals, while a dry, desert climate some find monotonous.
Before you even consider looking for a home, spend a considerable amount of time in that location to make sure it aligns with your preferred climate, culture, and price point. Take at least a month to research various areas and neighborhoods that align with your wants and needs.
Finances
So you've found the perfect area and community to retire in. What now? First up is taking stock of your finances. Unless you plan on buying cash-in-hand, you'll need a mortgage from a bank, which means you'll also need a good credit score. Getting a mortgage requires a credit score of around 640, although every bank has different requirements.
If your credit needs a fresher look before you take it to the bank, then you should spend several months improving your credit score before applying for a mortgage. Pay down your credit cards, resolve outstanding debts, and make sure all of your payments are on time. Improving your credit score can range from just a few weeks to several months, depending on your situation. Mint is a great app for tracking your finances and staying on top of your credit situation.
Mortgages
Now that you have a perfectly presentable credit score, it's time to navigate the complicated world of mortgages. Take a week just to research your options and talk to mortgage lenders about what's out there. This post is a great way to become familiar with the options available to you.
Now begins the preapproval process. If all the paperwork is in order and you're able to see a broker quickly, preapproval can take less than two days. Otherwise, the process can take up to a month. After you're pre-approved, you'll know how much the lender is willing to provide for your mortgage.
The Agent
Next up is finding the right agent. But don't worry – we've already taken care of that for you.
Finding A Home
Then comes the fun part: finding the right home. The timeline on this varies. Some home seekers take just a day while others can take up to a year. After finding your dream home – it's vital not to rush this part so take your time – you'll have to get an updated pre-approval letter, your agent will write the offer, and present your check for the deposit. The seller can then accept, decline, or counter your offer. This process will repeat itself until your offer is accepted.
Home Inspection
If your offer includes a home inspection contingency (and it definitely should), then you can expect to tack on an additional week. Although the actual inspection should only take a few hours, it can take several days before an inspector can make it out there and report their findings to you.
You Did It!
Everybody's experience of buying a home is different, but it can take anywhere from just a couple of weeks to over a year to complete the process. Looking for a retirement home is a fun, rewarding, and exciting process and it's made all the more enjoyable if you know the perfect location, have your credit score and finances in good order, understand the mortgage process, and wait until you find the perfect home to make the most of your retirement.