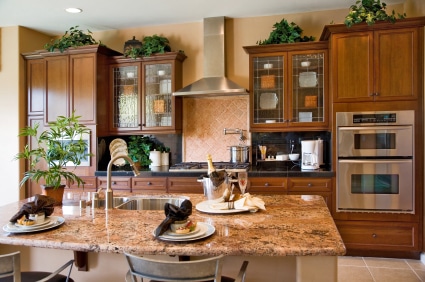 While shopping for new construction homes, many homebuyers complain about all the extra costs. The base price of a home might be in their price range, but just a few optional upgrades could push the final cost right out of reach. Why do builders start with one price and make you pay extra for all the options? Is it a ploy to get you in the door, or does this approach actually give homebuyers more flexibility?
Homebuyers sometimes say they feel cheated when they are drawn in by an affordable base price only to find that the home they want will require more expensive upgrades. Yet, the alternative could lead to expensive base homes with options that buyers don't really want.
Why Options Are Better
Think about it. Homes that have "everything included" have less room for customization. They already have costly upgrades like granite countertops or crown molding, and the base price will have to cover those elements.
Builders have to make some difficult decisions when choosing which features will be standard and which will be available as optional upgrades. If they strip down the basic floor plan too much, homebuyers will feel like they are being nickel and dimed as the price creeps up with every chosen option. But if they include too many upgraded elements in the standard model, they may have to set a base price that will be out of reach for many homebuyers.
One Size Does Not Fit All
During the housing boom of the mid-to-late 2000s, some builders did try out an approach that included more upgrades in their standard home plans. Lennar called it "Everything's Included," while Del Webb rolled out a line of "Signature Standards." However, most builders had to phase out this approach when the housing bubble burst so they could offer base home prices which were more in line with the current market prices.
In some active adult communities, builders take a tiered approach by offering different home series or collections within a community. Each of these series typically has its own floor plan, but they also each begin with a different price point and a different standard features. That way they can offer a more affordable line of homes and a luxury series which each can be further customized with optional upgrades.
Something to Keep in Mind
Shopping for new construction homes makes the price of upgrades more apparent, but it is actually not much different than comparing resale homes. Resale homes may be complete products (with no optional upgrades), but their prices do reflect their upgraded features and design elements.
Two homes in a community may have the same floor plan, but one that has the upgraded gourmet kitchen and spa-style master bath will likely sell for more than the home with basic finishes.
One way to make shopping for a new construction home more comfortable is to set realistic expectations. It's a safe assumption to guess that the advertised price of a new construction home refers to the most basic model. If you expect that it will cost extra for the upgrades you want, you may feel better about the process. And, if the base price does turn out to already include the features you want, you can enjoy being pleasantly surprised.