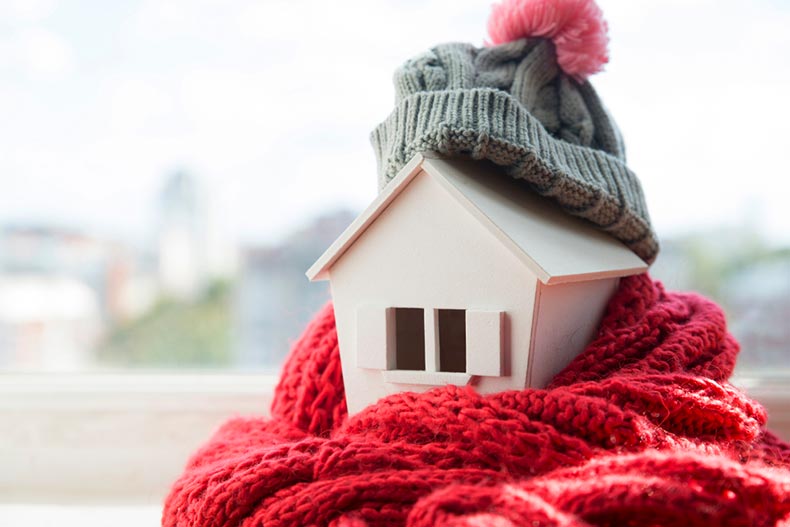 If you're thinking of buying a home, then you might want to do it fast because the best month to do so is coming to an end.
It's true: Studies show buying a home in December isn't just easier for most homebuyers in America, it's also more affordable, offering as much as $2,500 saved over other times of the year.
The Stats
According to property data firm ATTOM Data Solutions, December is the single-best month to buy a home. Buyers who purchase on December 26, for example, get an average 1.3 percent discount when compared to your average day. Those who buy on December 7 or 4? They save around 1 percent—or $2,000 on average. Other high-discount days include December 1, 8, 21, and 29.
If you live in states like Ohio, Michigan, Delaware, Tennessee, or New Jersey, then you can save even more. In New Jersey, for example, the average buyer saves 5.8 percent on their home purchase by doing in it December.
More Than the Money
The savings aren't the only perks of buying a house in December. A winter home purchase also comes with a slew of other advantages, from more negotiating power to less competition and fewer bidding wars.
Here are just a few of the other advantages of buying a home in December:
Less competition - Most people avoid buying houses in the wintertime. They've got holiday costs to deal with, tax season coming up, and many are traveling and spending cash on trips. As a result, competition is thin this time of year. That means fewer bidding wars (they're actually at a 10-year low right now) and a less stressful buying experience on the whole.
More motivated sellers - Sellers in the winter tend to be more motivated than those at other times of the year. For one, many are trying to move out before the new year (either for a new job or before the kiddos go back to school). On top of this, buyers are sparse, and that means they have to do a little more work to market and sell their property. They may even be willing to negotiate on price to make it happen.
Cheaper moving costs - Moving is hot in the summertime (literally), and moving costs skyrocket around that time of year. In the winter, though? Moving companies are desperate for some extra business. You'll likely see much lower costs to rent trucks, hire movers, and even enlist packing help. If you book your move for the end of the month (movers are typically busiest the first week of every month), then you'll probably save even more cash.
More available vendors - The housing market tends to slow in the winter, so industry pros have a bit of a lag this time of year, too. They have less on their plates, more availability, and more time to give you the attention you (and your home purchase) deserve. By buying in December, you'll likely have your pick of local real estate agents, home inspectors, surveyors, attorneys, and more—and they may even cut you a deal as a result.
Fast closings - With vendors more available and buyers few and far between, deals tend to close faster in the wintertime. There's less waiting around, and you're able to get your keys and start the moving process within just a few weeks in most cases.
You get extra tax write-offs - If you buy your home before the end of the year, you'll get a few extra deductions come tax season. You'll be able to write off things like your mortgage interest, the points you paid at closing, your property taxes, and more. If you sold a house before buying your new one, there also may be some fees and closing costs you can deduct. (Be sure to talk to a tax professional or financial advisor for more personalized help).
Another big perk? You can also check out how your house measures up in harsh weather. Does the roof have ice dams? Does the home warm up quick enough or feel drafty? How bad is the street or driveway when it's snowy or icy out? These are all good things to know before you invest in a property.
The Current Market
This December offers an extra advantage that buyers haven't seen in years past: historically low interest rates. In fact, according to Freddie Mac, the current rate on 30-year, fixed loans is just 3.73 percent—the lowest December rate in about six years.
These lower rates mean smaller monthly payments, less interest paid over time and, for many people, maybe even a bigger homebuying budget.
Want to see what mortgage rate you qualify for? Ready to kick-off your December home search? Head over to 55places Mortgage to get started.