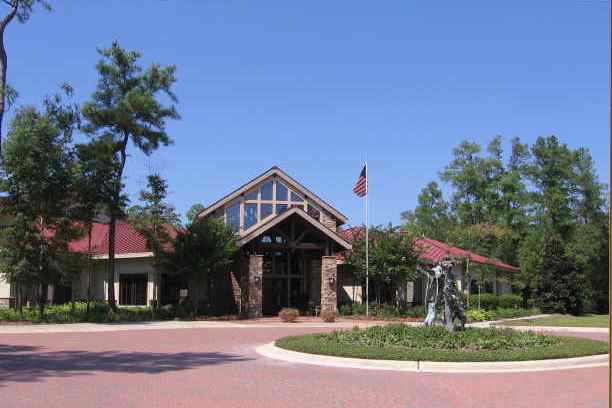 Located in the Houston area, Windsor Lakes is an age-restricted enclave within a larger master-planned community known as The Woodlands. This gated community of 572 residences offers a tranquil, village-like atmosphere which has all of the amenities needed to support an active adult lifestyle.
The Woodlands master-planned community was designed to create an ideal living space in the midst of Texas' native forests. There are eleven main villages and districts within The Woodlands, each featuring their own shopping centers, schools, parks, playgrounds, and other amenities.
Education Opportunities
The age-restricted Windsor Lakes community is part of The Woodland's Village of College Park. As part of The Woodlands, The Village of College Park has been created with its own recreations and community services. This district centers around Lone Star College's Montgomery and University Center campuses, giving it the atmosphere of a college town. Yet it is also home to both the Windsor Lakes and Windsor Hills communities which are age-restricted and designed for active adult residents.
This co-mingling of a college town and active adult communities has some important benefits, particularly for older residents who are interested in continuing education opportunities. The Academy of Lifelong Learning at Lone Star College offers affordable education to residents of Windsor Hills and Windsor Lakes. For just $35 a year, members can take free classes at LSU-Montgomery and have access to many of the college's services and facilities.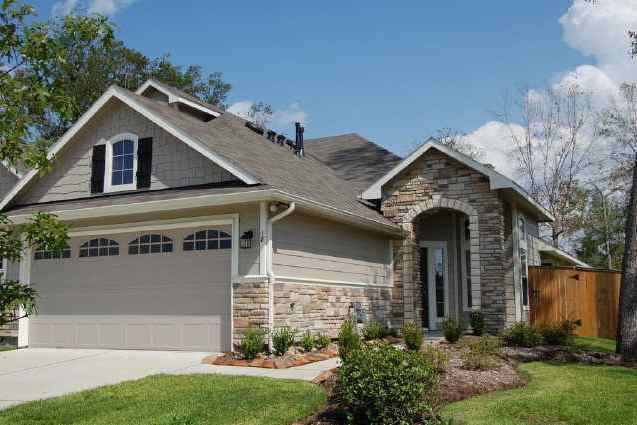 Windsor Lake Amenities & Homes
Recreational amenities and social opportunities are also abundant at Windsor Lakes. The 20,000 square-foot clubhouse contains a wide range of amenities to support an active adult lifestyle. There are hobby and game rooms, a fully-equipped fitness center, a library with computers and an outdoor swimming pool. The multipurpose ballroom has a stage and catering kitchen, making it an ideal space for many different community events.
Homes in Windsor Lakes were built between 2003 and 2006 by Lennar Homes. Today, potential homebuyers can choose from available resale residences including both single-family and attached homes. The homes in Windsor Lake range in size from 1,491 to 3,300 square feet and many include upgrades such as granite countertops and stainless steel appliances.
When it comes to public services, The Woodlands is an unincorporated area which operates independently from the city government. Municipal-type services such as police, fire, and emergency services are provided through The Woodlands Township.
The Woodlands is also home to several quality healthcare facilities including Memorial Hermann The Woodlands Hospital and St. Luke's The Woodlands Hospital. St. Luke's is located close to Windsor Lakes, within The Village of College Park.
Active adults who plan to retire in the Houston area would do well to consider a home in Windsor Lakes. Nestled in the native forests, The Woodlands is a charming community that offers both on-site amenities and easy access to the many attractions in the nearby city of Conroe, Texas.