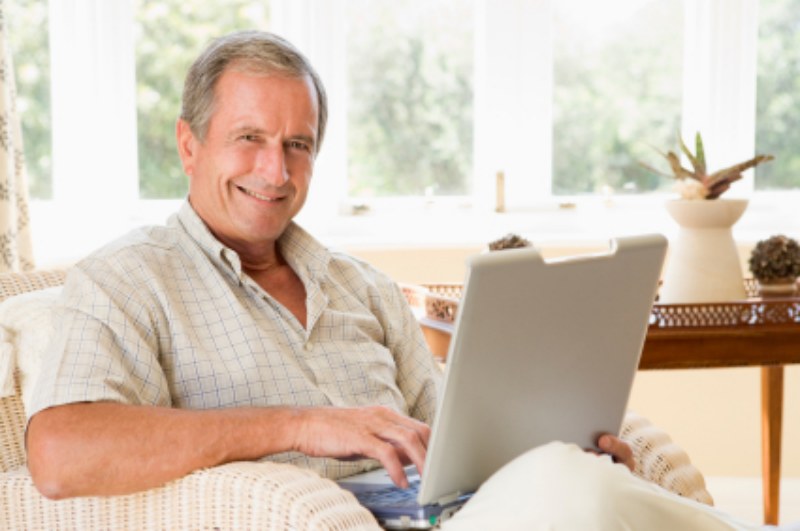 While 55+ communities are often viewed as great retirement destinations, many residents in these communities do continue to work full or part-time jobs. Instead of being strictly focused on leisure activities, today's active adult communities must keep up with working Baby Boomers by offering appealing amenities such as business centers, Internet cafes and thoughtfully designed floor plans with space for home offices.
When the first modern active adult community, Del Webb's Sun City, opened its doors in 1960 its focus was on retirees who wanted low-maintenance homes, golf courses and other leisure amenities. Many active adults today are still interested in low-maintenance living and enjoying resort-style activities, but they aren't ready to quit working at the young age of 55. This has led to developers adapting their plans to suit their residents' needs.
Working Baby Boomers may be continuing their careers or starting new ones. Once their children have left home, many active adults decide to pursue a passion by starting their own businesses or reduce their hours by moving into positions as consultants or part-time employees. These changes often lead to a greater need for a home office—or even two offices, if a husband and wife both plan to work from home.
Adding separate dens, second-story lofts or even casitas to low-maintenance, single-story floor plans has made it easier for homebuyers to create home offices to meet their particular needs. Developers may also feature options for installing conveniently located ethernet ports and WiFi networks to support Internet access at home.
In addition to staying connected with home offices, active adult community developers may support their working residents through shared amenities. Clubhouses may offer business centers with computers, printers, copiers, fax machines and other office equipment. Internet cafes and clubhouses with WiFi access also let residents connect with their own laptops when they want a change of scenery from working at home. Some communities have a post office or mail services available on site as well.
Working active adults may need additional training to continue their careers or start new ones. Many active adult communities offer learning centers where residents take classes or attend lectures on a wide range of subjects. In some communities, these opportunities may come through a local college's Lifelong Learning program.
At a more basic level, active adult developers have also supported their working residents by choosing to build their communities closer to urban centers and areas where residents have more employment opportunities. While age-restricted and age-targeted communities were once mainly found in popular coastal or desert retirement destinations, today's developments are found in diverse settings throughout the country.
With modern changes, active adult communities continue to evolve to meet the needs of their residents, including their working Baby Boomers.