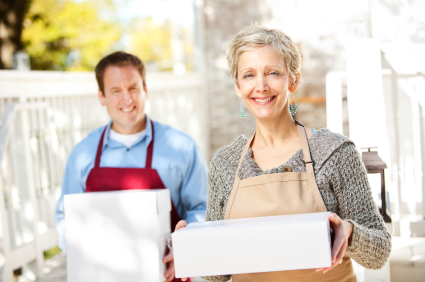 While younger adults may dream of one day retiring to a life of leisure, many older adults are realizing that there are many benefits to putting off retirement or never retiring at all. Continuing a career during your retirement years can provide a sense of purpose, offer health benefits and help maintain financial security.
Although many older adults are putting off full retirement, working after reaching retirement age may change from the standard nine-to-five routine maintained in earlier years. A 2009 study published in the Journal of Occupational Health Psychology found that retirees were happier and healthier when they moved into a "bridge retirement" position instead of stopping work completely.
Bridge retirement is a transition period between a main career and a full retirement. It generally refers to taking a part-time job or a temporary job, or being self-employed. Bridge retirement could mean finding a job in the same field or moving into a new one, however, this study found that retirees who continued to work in the same field reported better mental health than those who made a change.
As researchers tracked retirees throughout this six-year study, they found that retirees who moved into a bridge retirement position experienced fewer major health problems, such as high blood pressure, cancer, diabetes, heart disease and psychiatric problems. This suggests that working during retirement could have potential health benefits.
From a financial standpoint, retirees who continue to work during their retirement years will be better prepared for the future. When you work into your 60s and 70s, you can delay Social Security benefits and continue to build up retirement savings like IRAs or 401(k) plans. Bringing in more income will also make you less likely to dip into your current savings for as long as possible.
Employer-based health insurance can save you money on coverage, and employer-based life insurance can offer an additional benefit that could be cost prohibitive in later years. There may also be many little perks to working such as employee discounts or charitable donation matching.
Working after retirement can be a great way to stay active and enhance your social life as well. When adults are younger they often make friends either through their jobs or their kids' activities. Empty nesters who have retired lose both of these avenues for socializing and meeting new people, but taking a job during retirement can make it easier to get out of the house and interact with others on a regular basis.
In addition to these health and financial benefits, having a job can provide a much-needed sense of purpose. Many adults enjoy the routine and responsibility of a job, particularly when they are able to lessen their hours with a bridge retirement position.