With all the attention on the Florida coasts, it's easy to forget that there are plenty of desirable and affordable places to live in Central Florida. Living in this part of the Sunshine State provides a number of benefits for active adults. The diverse wildlife and nature make birding and hiking popular activities in the region. You'll find more community and less tourism. And, you're still about an hour from the beach if you decide you need some sand and surf.
Check out these best low-priced 55+ communities in Central Florida.
Mid $100s – High $1Ms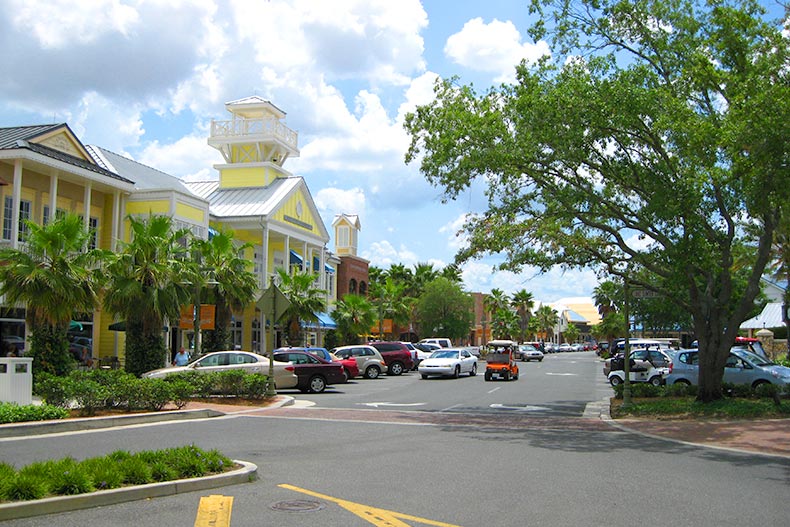 The Villages easily fits any lifestyle or budget. Luxury homes go for a million dollars or more, but don't worry; you can buy over 1,000 square feet for around $125,000. There are over 56,000 homes in The Villages, including single-family residences, attached townhomes, and condominiums. Hundreds of affordable homes are available for purchase, and most two- and three-bedroom properties are under $200,000.
Amenities at The Villages are hard to beat. There are three movie theaters, two bowling alleys, and indoor/outdoor courts for everything from shuffleboard to basketball to tennis. You'll find restaurants and studios on-site as well as a library and healthcare facilities.
Request more information about The Villages.
Below $100k – Mid $100s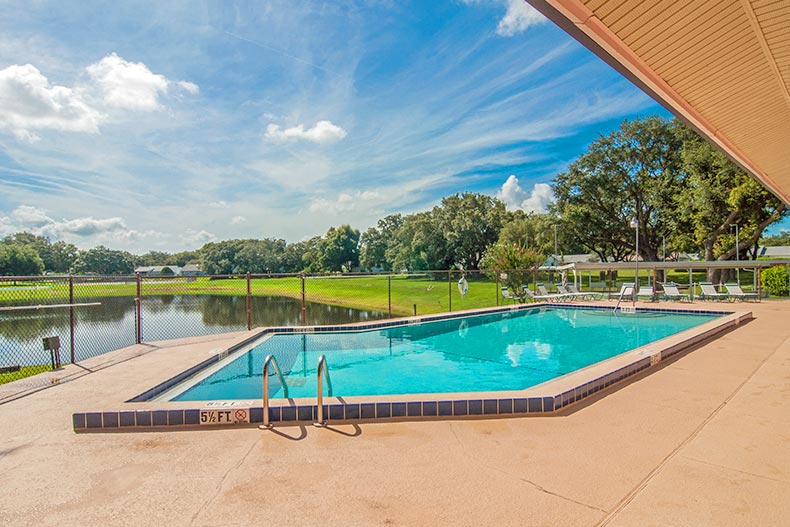 Located in serene Lake County, Scottish Highlands in Leesburg offers a low-maintenance lifestyle with plenty of opportunities for physical and social activity. These are true VALUES
(, with many homes hovering around the $100,000 price tag. Properties are between 1,000 and 2,000 square feet, with two and three bedrooms, attached garages, and open floor plans.
There's a clubhouse, a fitness center, a billiards room, a game room, an arts and crafts studio, and indoor and outdoor pools. Visit with ducks and wading birds on the lakes around the property, and get out into Leesburg for antique shops, nature parks, and golf courses.
Request more information about Scottish Highlands.
Below $100k – Mid $200s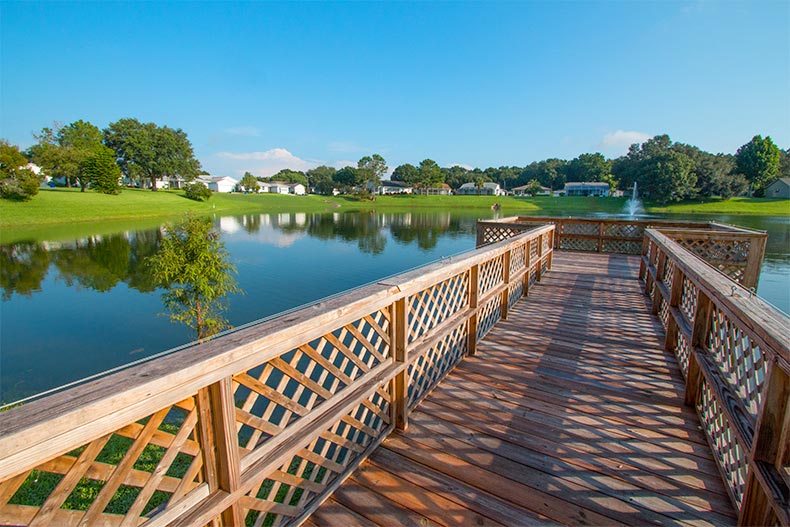 You'll find Highland Fairways in Lakeland, a quaint Central Florida city that's conveniently located between Tampa Bay and Orlando. Single-family homes in Highland Fairways are built around a golf course, and some have lake views as well. Homes in the community have at least two bedrooms, two bathrooms, and either attached garages or carports.
Country-club living is the specialty here, with amenities like an executive golf course, swimming pool, and an outdoor spa. There's also a conference room and a communal kitchen for catering and events. Tournaments and classes in bridge and shuffleboard are available, and local weekly trips are popular among residents.
Request more information about Highland Fairways.
Low $100s – Low $400s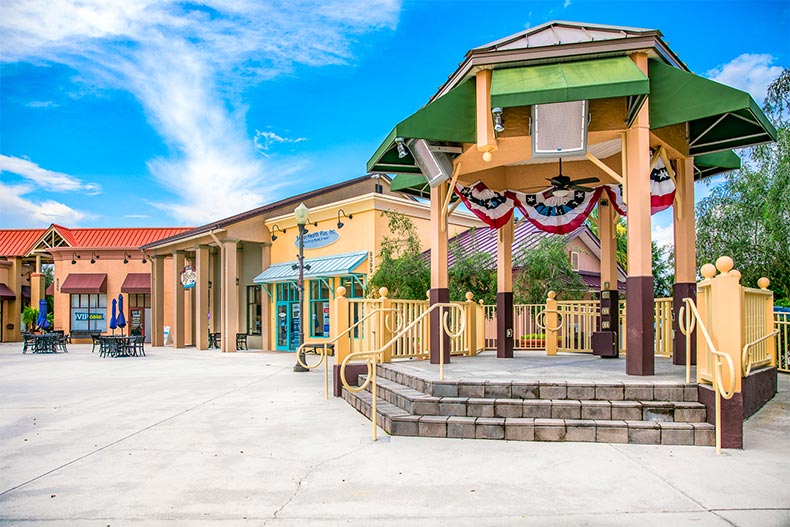 With 10,000 homes, On Top of the World in Ocala is one of the largest 55+ communities in Florida. In fact, they're still building, so you can choose between resale home or new construction. There are two-bedroom villas and larger homes with three bedrooms plus a den. A number of floor plans in different neighborhoods are available at On Top of the World.
World-class amenities include the 10,000-square-foot Arbor Club, three golf courses, fitness centers, pools, a handful of clubhouses, and two restaurants. Ocala is known for its horse community and also a national forest that provides opportunities for hiking, photography, fishing, and swimming.
Request more information about On Top of the World.
Low $100s – High $100s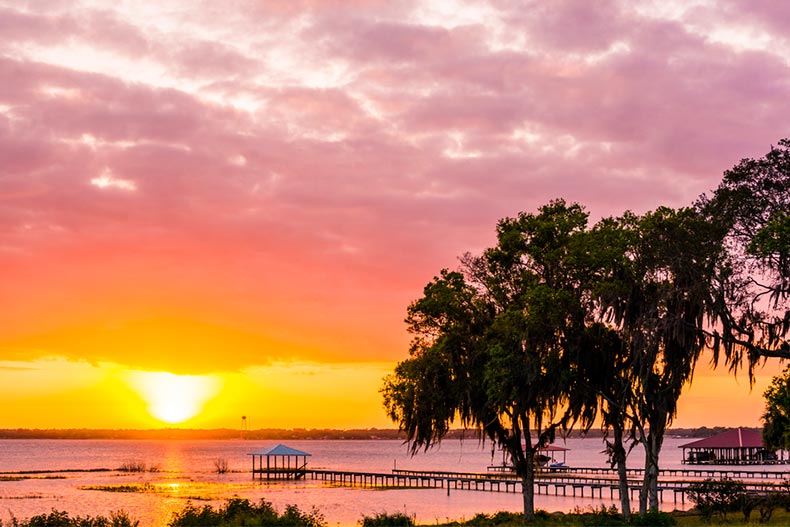 Located in Sebring, Cormorant Point is a good option for anyone looking for that cozy community feel. Its 150 homes are part of the master-planned Golf Hammock community. There are attached villas or single-family homes available for sale, all of them with at least two bedrooms and open floor plans.
The lush landscaping at Cormorant Point Overview is a huge draw, and amenities include a clubhouse, golf course, pool, pro shop, and a restaurant. The community is close to all of the shopping and recreation that's available in Sebring, including Highlands Hammock State Park, one of the oldest state parks in Florida.