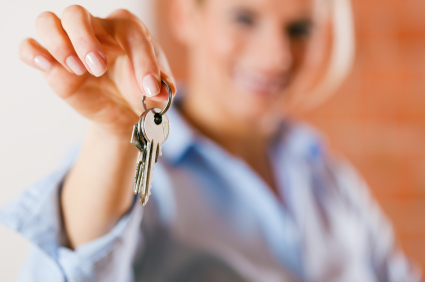 After the upset of the housing bust, experts and homeowners alike have been watching for signs of a real estate recovery. Now that the market appears to be turning around, the question has become one of how sustainable this recovery will be. While the market can change greatly from one area to another, there are some common signs to keep an eye on.
1. More pending home sales
A look at the number of homes under contract and in the process of being sold is an excellent sign of real estate recovery. Over the past few months, many areas across the country are reporting higher numbers of pending home sales.
2. Shrinking home inventory
Real estate professionals refer to the number of available homes as the home inventory. As homes continue to sell, there are less homes available for others to buy. This often leads to a greater demand from homebuyers
3. Low interest rates slowly on the rise
Low interest rates for home mortgages are designed to stimulate the real estate market. Interest rates have recently hit record lows, but their slow rise is a sign that the recovery is well underway.
4. Rising home prices
Interest rates aren't the only thing on the rise. Home prices have been rising in many areas, which is one of the clearest signs that the real estate market is continuing to recover.
5. Homes selling faster
In addition to selling for more money, homes today are also selling more quickly. A look at the average number of days on the market for local homes can be a great way to see the rate of recovery in your area.
6. Fewer foreclosures and short sales
In addition to a general shrinking inventory, there have been fewer foreclosures and short sales. This is partly due to higher home prices which have let many homeowners sell without losing money on their homes.
7. More housing starts
Beyond looking at resale homes, the number of housing starts shows how many new construction homes are underway. As home inventory shrinks, homebuyers may be more likely to turn to new home options.
8. Improving job market
Real estate recovery is also fueled by an improving job market. As people find steady employment they are better able to afford homeownership. A stronger job market also helps young people move out on their own for the first time.
9. Rising homebuilder stocks
A look at the stock market can show signs of a real estate recovery as well. If you want to track homebuilders, you can follow the Dow Jones U.S. Home Construction Index, but watch for overall trends instead of the changes over a short period of time.
10. Increasing consumer confidence
As with many other investments, perception plays a large part in the real estate recovery. As consumer confidence continues to rise, homebuyers are more comfortable taking the plunge into buying a home and existing homeowners may feel more confident putting their homes on the market. While buying and selling real estate is never a guaranteed investment, watching for signs of a strong recovery may help you decide what's best for your situation.