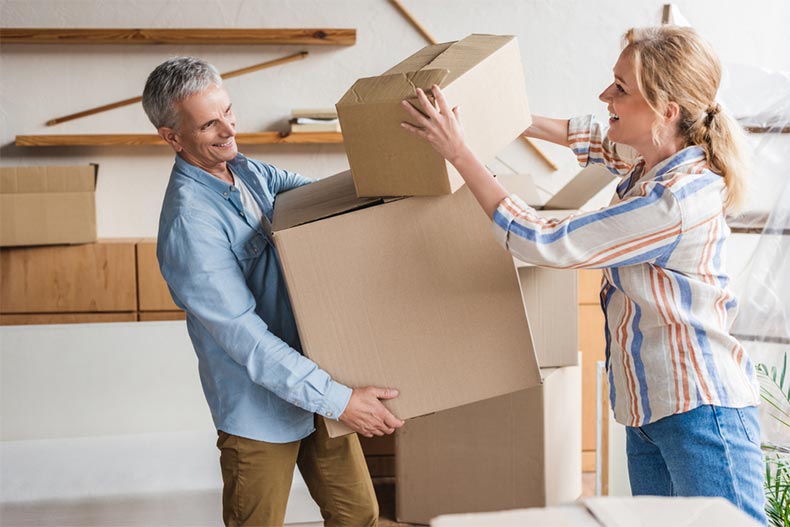 Whoever thought that cleaning out your home would ever become a trend? After the Netflix show Tidying Up With Marie Kondo first aired in 2019, people everywhere started to focus on spring cleaning and organizing their homes. The related catchphrase of "decluttering" is still in the news, and it's an important step for downsizing or for anyone who wants to make their life a bit easier. Being able to find things when you need them, having things arranged for easier access, and living in a cleaner environment all enhance one's quality of life.
The thought of decluttering can seem overwhelming, but there's a science to it. Diving right in without a plan and realistic goals can lead to an unfinished job. It's also essential to have the right attitude. Think about it: Even though it'll take time and effort, cleaning out your abode will give you a new outlook and prepare you for better things to come.
If You're Moving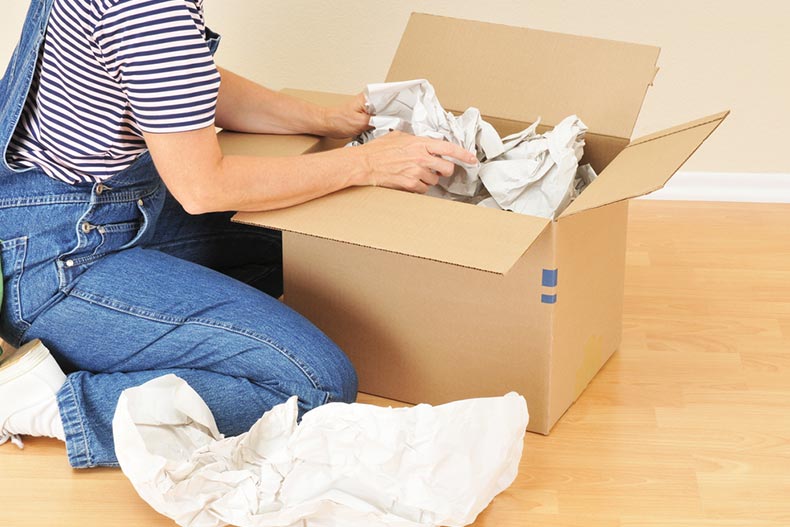 Planning to relocate to an active adult community? You'll need to consider the new space, how much home storage it has, and the neighborhood amenities. If you're downsizing, go through every room and make a list of any furniture and other items you don't need. Some 55+ neighborhoods also have exercise facilities, so you may be able to donate that treadmill to someone who can use it.
Once the new residence is chosen, try to get your hands on a floor plan that shows the room dimensions. The plan can be copied onto a large piece of paper, and small pieces can be cut out to represent your furniture. This can also be done on a magnetic, erasable board with small furniture pieces. There are even apps for this, including magicplan and Amiska. They're easy to use, and they show the layouts in 2D and 3D. You can get into even more detail by checking out the closet sizes and comparing them to what you currently have.
An Attack Plan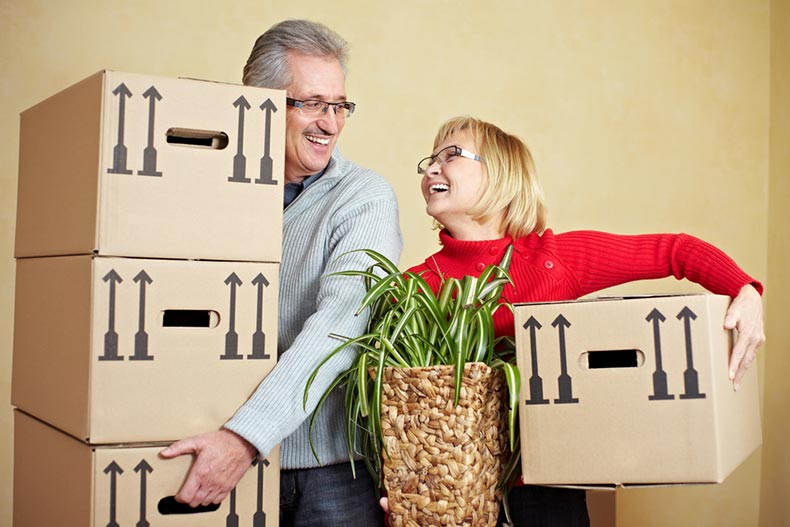 Retirees who are moving to active adult neighborhoods may have time constraints, but if the decluttering is just a therapeutic round of spring cleaning or general housekeeping, it can be done at a more leisurely pace. Having a schedule to follow is still important; otherwise, things can become disorganized. Also, keep in mind that cleaning out a home requires physical activity, so make sure that you (and anyone helping) is in good health.
No matter the reason for the cleanout, the first step is to choose a target date for completing this project. It doesn't have to be set in stone, but it should be the guiding principle for your decluttering project. From here, goals can be set along the way. These can include a date for setting up furniture with the new floor plan, dates for going through each room, a day to donate items, and so on. Next, get some supplies together, like boxes, bins, labels, markers, and extra trash bags. Keep in mind how much home storage is available in the new or current home.
To keep things manageable, it might be a good idea to go through one room per day. When time is of the essence, you can pick up the phone and ask friends and family to pitch in.
Keep It. Donate It. Toss It.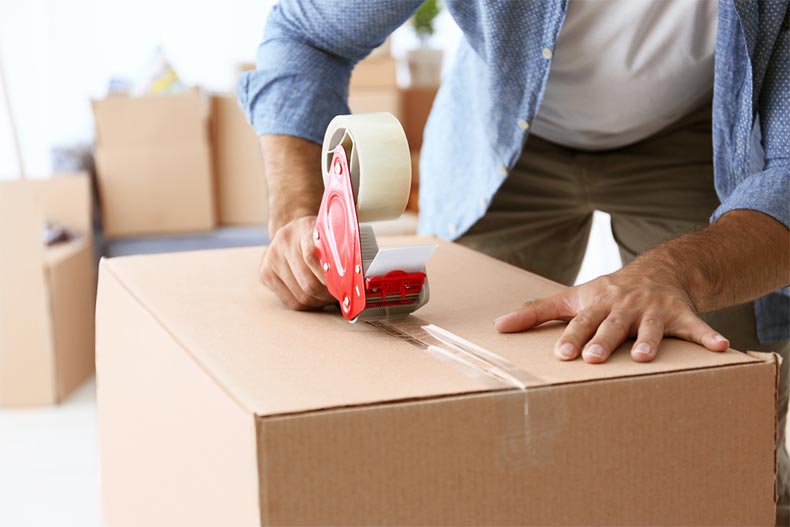 There are four basic ways to address possessions when cleaning out a home: keep, donate, toss, and sell.
There are four basic ways to address possessions when cleaning out a home: keep, donate, toss, and sell. Designating areas in the home for each category is a good way to keep things organized. Going through old clothing, photo albums, knick-knacks, and other possessions will likely stir up memories; this is to be expected. Some things will just be too sentimental to dispose of, but serious thought should be given to keeping every old photo album or keepsake. Other family members may wish to have some of these items, which can help you declutter and give those sentimental things a new home.
Old clothing, kitchen items, artwork, and souvenirs can also be handed down to family, or they can be donated if wearable or in good working order. Nonprofits like the Vietnam Veterans of America and The Salvation Army will pick them up at your home. Be sure to ask for receipts because these donations can be used for tax deductions. Other organizations that welcome donations include Habitat for Humanity, Goodwill, and houses of worship.
Throwing things out can be hard when there are feelings attached to the items, especially if they were gifts from loved ones. If this is a struggle, you can ask yourself if the item was used—or even looked at—within the past year or two. Oftentimes, once something is out of sight, it indeed becomes out of mind.
As a rule, it's essential to stick to decisions once they're made. One choice that works especially well for old documents and photos is to take pictures of them and save them on your phone or computer. Apps for this very purpose include Slidebox for the iPhone and computer software like Smart Pix Manager.
Should You Sell It?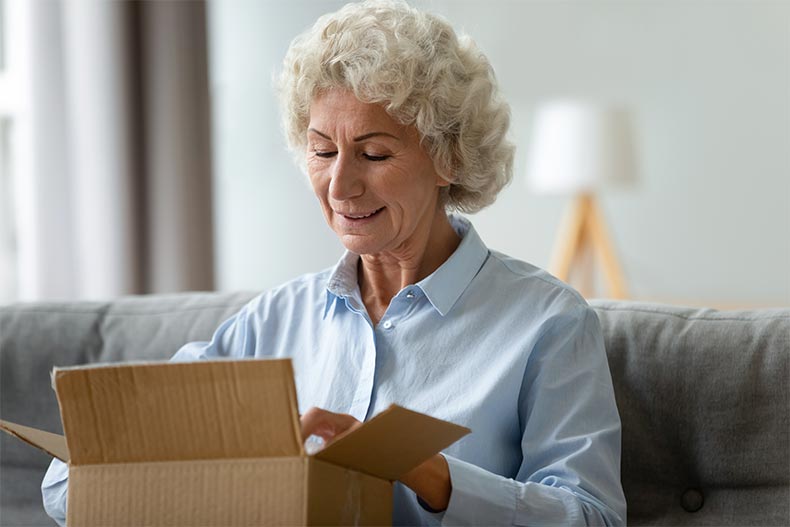 Some collectibles, artwork, jewelry, cars, and other possessions may be valuable.
Some of your items may have market value, but as soon as something is purchased, it generally loses some of its worth. Clothing, household articles, and furniture depreciate with the passage of time as tastes and styles change. People also tend to overestimate how much money their things can sell for, and shipping items to buyers can make the process a waste of valuable time.
Some collectibles, artwork, jewelry, cars, and other possessions may be valuable, however. To make a decent profit, you'll have to do some research. Scratched albums, chipped china, and a set of books that's missing a volume will not fetch anything, but a designer handbag in pristine condition might. In some cases, an appraisal will be needed. Websites like eBay have online tools to help sellers see what their goods are worth. You can enter your items with detailed descriptions and see if similar ones have sold recently—and for how much.
Hurdles to Conquer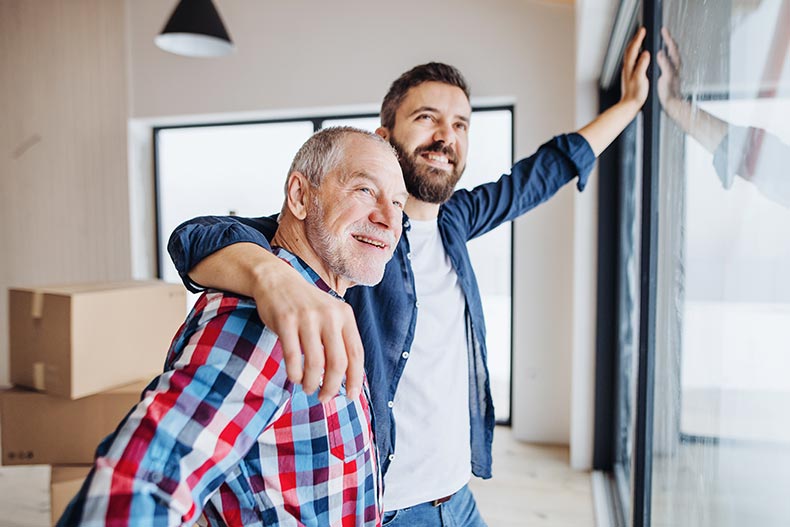 Cleaning out a home is more difficult for some active adults than others.
Cleaning out a home is more difficult for some active adults than others. Anyone who experienced hard times may be hesitant to dispose of things they feel may be useful in the future. This pattern of conserving things is seen in people who keep broken items and other things that are past their primes. Rather than tossing them all, some of these may be viable for donations. It may be worth a phone call to an area charity; this way, the item may be helpful to someone else.
Sentimental attachments to material objects are hard to break, but sometimes this can be done in stages. An old journal that was never looked at but was discovered during a home cleanout could be hard to part with. To gently break the emotional bond, the journal could be placed in a box and stored away for a few months (time and space permitting). If it's not looked out during that time, it can be given away or tossed.
Some people love to shop, but one thing is clear: Excessive shopping is not recommended while in the midst of decluttering. You might want to buy things for your new home, but now is not the time. Shopping is a stress reliever, but during a cleanout, it's counterproductive. Of course, you'll need to purchase necessities, but buying more things for your home will only add to the clutter.
Positive Feedback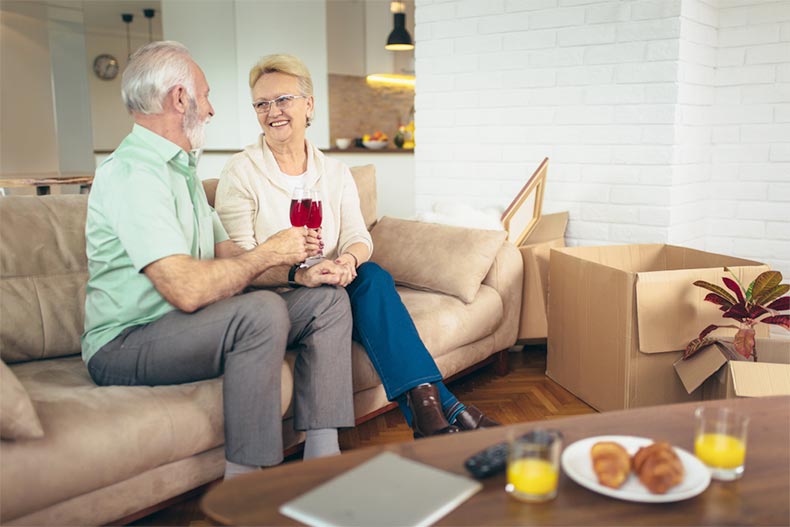 It's important to be in the right frame of mind when decluttering a home, and one way to do this is to think about all the benefits that come from a major cleanout.
To begin with, this kind of activity can be a real stress reliever. Having a lot of clutter can lead to anxiety, stress, and depression. It can also feel good physically to clean out a house, and it can burn a lot of calories. You may want to wear your step counter. But also be sure to take regular breaks so you don't burn yourself out.
Some homes accumulate a lot of allergens like pet dander and dust, which cause congestion and other health issues. Once the clutter is gone and the home is cleaned, everyone will breathe easier and feel better.
If you end up making a lot of donations, you can have some significant deductions when tax time rolls around. In addition to the organizations mentioned earlier, schools, homeless shelters, and medical organizations also accept donations of certain items.
When friends and family help, it can be a nice opportunity for bonding. Keepsakes can be passed down from one generation to another and helpful suggestions can be made. Going through treasured items, sharing memories, and helping loved ones is time well spent.
Cleaning out a home is a major accomplishment, and it should be recognized as such. Anyone who decides to declutter should remember to congratulate themselves as the project unfolds. This kind of mental reinforcement serves as motivation to keep working. (A glass of wine or another treat after a long day's work won't hurt either!)
For the Long Term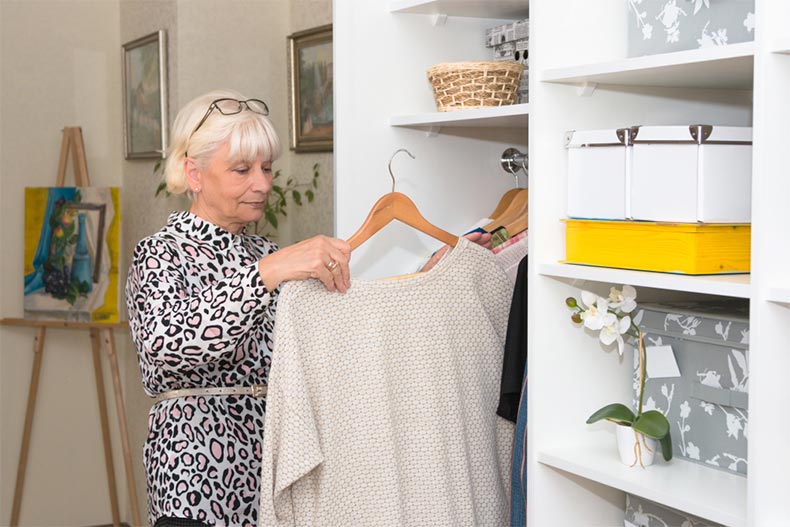 Once the house cleanout is finished, you can reward yourself with a nice meal, a day trip, or a visit to the salon. Don't let up your guard completely though, because before you know it, the clutter will start accumulating again. Houselogic recommends taking 20 minutes each day to neaten things up in your home. This can involve cleaning out one closet, sanitizing your kitchen counters, or focusing on one room.
Other suggestions include never leaving anything on the floor after you exit a room, making your bed right after you wake up, having a bin by the front door for shoes and umbrellas, and going through your mail every day by the recycling bin before going to bed.
Busy retirees can also break down chores into easier-to-deal-with parts. Putting all the dirty laundry into the washer before heading out will save time later, for example. You can also turn on the dishwasher, meet a friend for coffee, and put away the dishes when you get home. A weekly chore list can also cut down on clutter. Remembering to change the linens, take out the trash, and clean out the refrigerator will all maintain your space.
Impulse buying clothes and home goods are the building blocks of cluttered homes. When the seasons change, rather than rushing out to buy new things, see what you already have. Go through the closets and consider if any of the clothes or accessories were not worn for one or more years. This is also a good time to make a pass through your kitchen cabinets, breakfronts, office drawers, and storage areas. Remember that mantra and stick to it: "Keep it. Donate it. Toss it. Or sell it!"