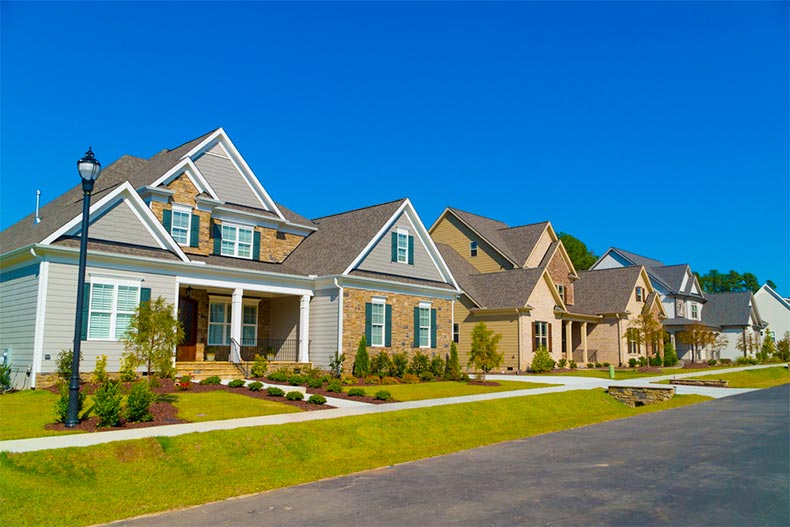 One of the most common aspects of living in an active adult community is having to pay a monthly homeowners' association fee. Abbreviated as HOA, a homeowners' association provides residents of a community with maintenance, event planning, amenity upgrades, and more.
Though HOA fees are often criticized and can be seen by some as overpriced or unnecessary, a majority of baby boomers believe otherwise. Despite a general stereotype of HOAs being evil, many boomers argue that despite the costs, HOAs are a necessary aspect for any active adult community. They especially have a better view of HOAs than their younger counterparts.
HOAs & Age
Recently, InsuranceQuotes conducted a survey where over 600 individuals from different demographics and age groups were asked their thoughts on an HOA. These age groups consisted of groups labelled as millennials, Generation X, and baby boomers. For millennials and Generation X, both were more likely to complain to their HOA about issues such as noise and pet concerns. Meanwhile, baby boomers were shown to be much less likely to voice their complaints.
In the survey, 52 percent of baby boomers expressed positivity towards homeowner associations. One possible reason for this may have to do with the fact that, upon retirement, many baby boomers are looking to live in a community that is well-maintained and takes care of many of the hassles that come with owning a home.
By paying HOA fees, residents are able to have more time to relax and less time having to worry about keeping up their home. The study also reported that 17 percent of boomers hate HOA fees while another 31 percent are indifferent towards them.
Meeting Attendance
Another observation made by the study is that when it comes to attending HOA board meetings, 31 percent indicated that they attend often while only 17 percent always attend. During these meetings, everything from codes of conduct to the yearly budget are discussed.
Regardless of whether or not you're on the board, attendees are often allowed to come up and speak their mind with the board and others in attendance. For boomers in particular, 75 percent go to learn about important decisions, while 70 percent stated that the reason they attend is to vote on important issues.
HOA Improvements
Though many boomers have expressed their approval for HOA, that isn't to say that the system is perfect. When asked some of the negative aspects of the HOA, one issue in particular that boomers mentioned was how HOA rules were overbearing when it came to lawn appearance.
Other issues included parking regulations and strict pet policies. In order to fix these issues and others, many boomers suggested that HOA's can better themselves by improving noise regulations and also by requiring owners with pets to always clean up after their animal.
Though they are not to everyone's taste, HOAs are a popular aspect of many communities. Should you find that your HOA doesn't meet your standards, the best way to fix the situation is to get yourself involved. Whether that means attending an HOA meeting or running to be on the HOA board, by letting your voice be heard, you gain the opportunity to make changes that will influence the overall community.