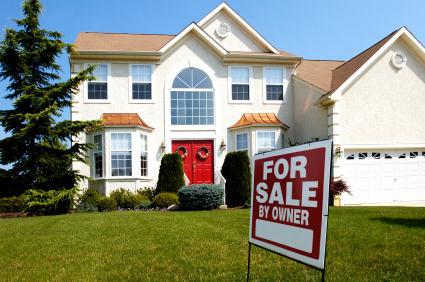 When selling your home, the For Sale By Owner route may seem like an attractive way to save money. By cutting out the middleman, you could keep the entire profit of the sale for yourself. However, choosing to sell your home yourself comes with certain risks, and it may not be the most effective approach in today's challenging market. As a homeowner, there are several areas you should consider before taking the For Sale By Owner route.
The Pros and Cons of For Sale By Owner
First of all, the over-saturated housing market likely has you at a disadvantage. Sales may be starting to pick up, but in most areas, it is generally still a buyer's market. This means that homebuyers are often in a great bargaining position and sellers may have to work a bit more to seal the deal.
If you want your home to stand out in the sea of other homes for sale, it must be marketed properly. This includes making minor changes that will make it more appealing, setting a competitive sale price, and getting the word out to potential buyers. With their years of experience, realtors can offer recommendations for making your home more buyer-friendly, and do a thorough analysis of the area before setting a competitive sale price.
Most importantly, realtors know how to draw buyers to your home. Remember, there is more to marketing than placing an ad in the newspaper or online. In fact, overexposure through the wrong marketing approach can backfire. When a home is over-advertised, potential buyers may think there is something wrong with the home, or assume that the owner is desperate to sell.
According to studies by The National Association of Realtors, 82 percent of real estate sales are the result of agent contacts through their previous clients, referrals, friends, family and personal contacts. Homeowners who choose the For Sale By Owner route will miss out on all of these powerful contacts that a Realtor could bring.
Choosing to sell without a real estate agent also opens a homeowner up to many potential legal problems. The rules for buying and selling real estate are complicated. It can be easy to make a mistake that will lead to costly legal fees. For example, many of the offers a seller receives will be contingent upon the potential buyer first selling their own home. While this is common in real estate, it can make the transaction more complicated, particularly if more than one buyer is interested in the home. Handling this situation incorrectly could land you in a lawsuit.
When it comes to negotiating the sale, there is much more to consider than the price of your home. All of the associated fees for home inspections, warranties, and other closing costs must also be settled. Trying to go it alone makes you more vulnerable to either losing out against the buyer's more savvy agent or scaring off the buyer in your attempt to protect your interest.
Is For Sale By Owner Right For You?
For homeowners with real estate expertise, the For Sale By Owner route may be a viable option. However, most homeowners will benefit from having an experienced realtor help them negotiate the sale. In fact, according to the National Association of Realtors' "Don't Try This at Home" public awareness campaign, "sellers who use a real estate professional make 16 percent more on the sale of their home than do sellers who go it alone."