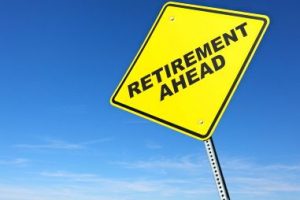 Retirement is a great time to get rid of excess possessions that you no longer need. No more commuting to work, hauling kids around in an SUV, or extra bedrooms makes retirement a perfect time to downsize. Active adults who swap the mansion for the single-story home benefit from having less to maintain and more time to do as they please. Yet many retirees are not sure what they really need to take into retirement with them. Here are a few tips that may help you decide what you truly need and what you can live without.
Cars
If you and your spouse each drove a car to work every day, you may find that in retirement, you no longer need two cars. This is the time you should try to find a car that is smaller and more efficient to help save on gas and maintenance, and one that is going to fit your now carefree lifestyle. Not only are smaller, fuel-efficient cars better for the environment and at the gas pump, but the federal government and several state governments provide tax benefits for owners of hybrid vehicles.
Home
Many retirees find themselves with homes that are simply too large for them. Downsizing your home is one way that you can really cut back on extra possessions. Try for a home that is just big enough for the people that live there and that perhaps has room for one or two family members to stay.
Smaller homes are a great way to save money and to really make the most of retirement. A recent study conducted by MetLife Mature Market Institute found that over 10% of those individuals over the age of 55 planned on buying a smaller home. Another study conducted by the Center for Retirement Research at Boston College found that those who moved as part of their retirement plan were generally happier than those who stayed put.
Cell Phones
Odds are you needed a cell phone when you were going to work every day. When you do less with your phone you may be able to downsize and get a phone that does less and therefore takes less money to operate every month. This does not mean you'll have to trade in your iPhone for a flip phone, but getting one with less storage and that takes up less data saves not only on upfront costs, but also on monthly data plans.
Do it Yourself
Retirees often find that they have more time and are somewhat less dependent on others. You may find that you now have more time to do much of your own housework, yard work, meal preparation, and running errands. And, if you enjoy these kinds of things, you can downsize in this area of your life also.
Possessions
Another way to downsize is to take more time to really get rid of things you do not use. You won't be needing a closet dedicated to formal work clothes, so you can probably do without many of the accessories you used every day for work. Take inventory of what you really need and get rid of what you don't. Eileen Malloy, a blogger who recently downsized, discovered that downsizing possessions was liberating, and helpful to prioritize what's truly important.
Whether you're counting down the days until retirement or you're in the thick of it, it is never too soon to start downsizing. During retirement most people do not have the steady income that they had while working. It is this decrease in income that makes downsizing so necessary. Though you are letting go of some things and taking on less responsibility, downsizing does not mean you have to scrimp and save and deny yourself the things you love. In fact, it gives you the time, money, and opportunity to make the most out of your retirement.