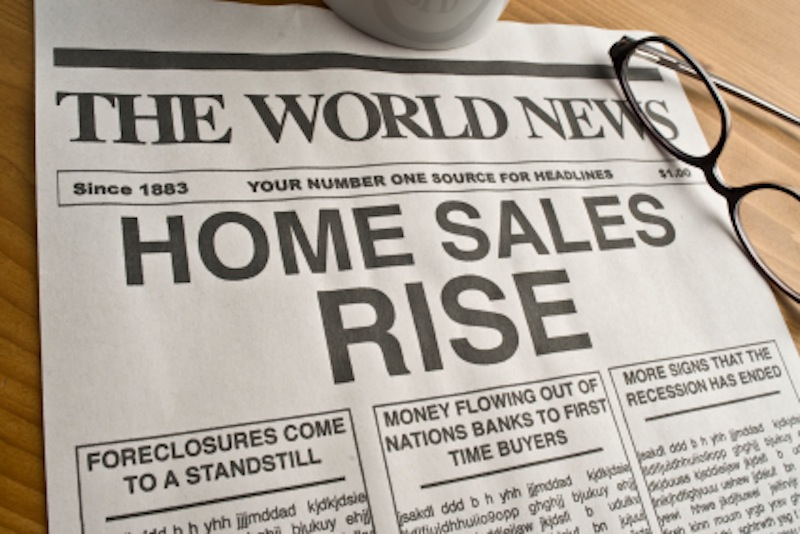 While homebuyers can still find some great deals on new homes, the shifting market is putting many sellers in a better position to move quickly. Limited inventory has helped increase demand and homeowners who have been hesitant to sell may now find themselves in a position to list their homes. In fact, some popular areas are rapidly shifting towards a seller's market with short listing times and closing prices that are at or above list prices.
Since the end of 2012, real estate professionals across the country have been reporting signs of market recovery. Home inventory has been dwindling, home starts are increasing and home prices are beginning to creep back up. Many regions have been shifting from a buyer's market, with more supply than demand, into a more neutral market. As we head into the prime spring real estate market, it looks like homebuyers in many popular areas, such as California, Florida and Arizona, may even be facing more of a seller's market with greater competition from other buyers than we have seen in recent years.
According to ZipRealty's recent List Price to Close Price Ratio Report, the gap between the listing price and closing price of average homes is narrowing. In January 2011, the average seller was able to receive 97.1 percent of their home's listing price. By December 2012, this nationwide ratio had climbed to 98.3 percent. The report also shows that the median days a home spent on the market has dropped 23 percent, from 57 days nationwide in 2011 to 44 days in 2012.
Of course, nationwide trends may not accurately reflect your local market. Some areas still have low prices and plenty of remaining inventory, while others have seen brisk home sales and rising prices for some time. ZipRealty's report uses the list price to close price ratio to identify the current Top 10 Best Cities for Home Sellers as: San Francisco, San Diego, Sacramento, Las Vegas, Los Angeles, Orange County, Denver, Tucson, Portland and Seattle.
When it comes to the median number of days on the market, several cities stand out for their shorter listing times in 2012. California's Silicon Valley saw a 47 percent drop, with homes listed for 32 median days in 2011 and just 17 in 2012. The Phoenix and Denver areas also saw significantly shortened list times with a decrease in the number of median days on the market by 42 percent.
As nationwide trends are showing shifting markets across the country, it is important to consider your local real estate market before making a decision to buy or sell. If you're considering a move, talk to an area real estate agent to find out if this is a good time for you to sell your home or buy a new one.