One of the latest real estate trends in active adult real estate is the increased popularity of multigenerational homes. According to the Pew Research Center, one in five people in the U.S. lived in multigenerational households in 2016. The demand for multigenerational homes has increased across the country, and more and more active adults seek out this living situation in their next home.
Whether you're interested in learning more about this trend or planning for your family's future, it's worth exploring the benefits, features, and challenges of multigenerational homes.
What Are Multigenerational Homes?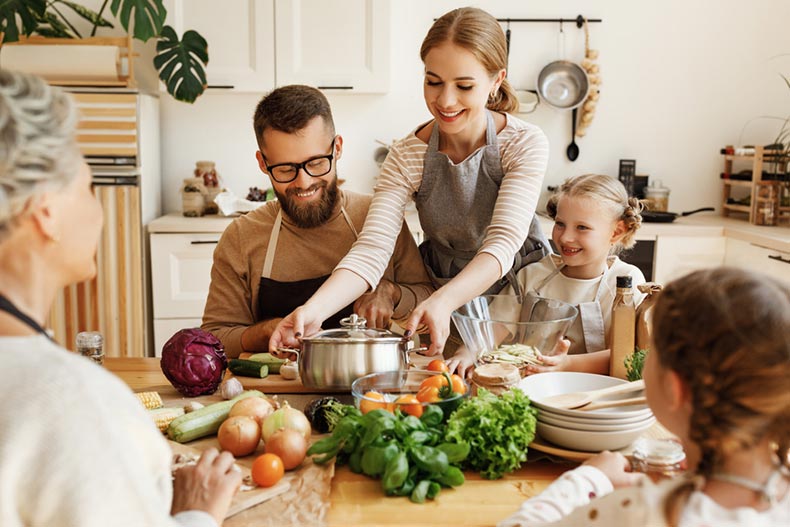 Multigenerational homes refer to households with members of two or more generations living together under the same roof. For active adults, this may mean living in a multigenerational household with adult children, grandchildren, older parents, grandparents, extended family, or any combination of these family members at once.
Over the last decade, multigenerational homes have increased in popularity for a number of reasons. Financial considerations have caused generations to live together in the same household to save money, whether out of necessity or for financial planning reasons. Some families decide to live in multigenerational homes to lend a helping hand to family members who may need temporary assistance to get back on their feet.
The main reason for multigenerational living, however, may be that the lifestyle allows family members to take care of each other, such as active adults caring for their parents, children, or grandchildren. Multigenerational homes make it possible for active adult homeowners to help their family members in several different situations, such as adult children moving home after college, older parents or grandparents wanting to live close by, family members assisting with caring for children or grandparents, and even family members visiting for extended periods of time.
Multigenerational Home Features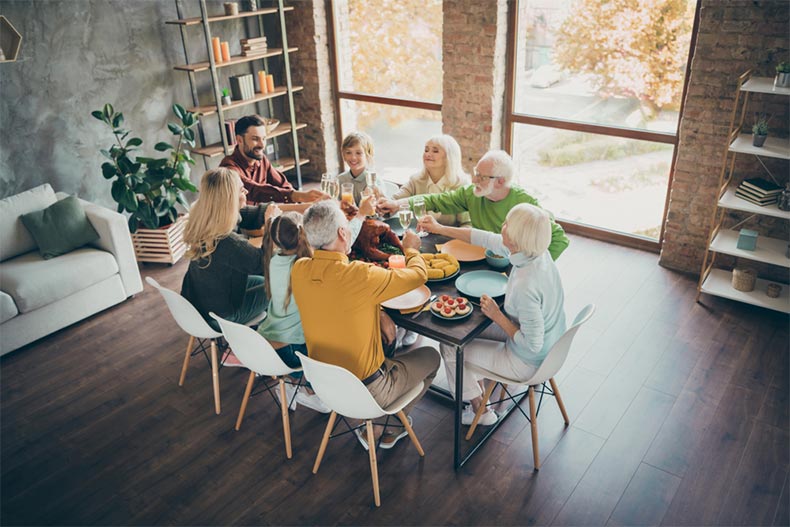 As a growing trend in national real estate, multigenerational homes come in several varieties. For active adults interested in creating a multigenerational environment in their next home, there are several floor plans, home styles, and features to consider.
These days, some active adult community developers offer floor plans specifically designed to accommodate multigenerational living situations. Several renowned builders, such as K. Hovnanian Homes and Lennar, have created new floor plans and home styles to respond to this growing trend. These homes have been designed to meet the needs of several generations living together under one roof. Many multigenerational home plans come equipped with features such as two or more master suites, in-law suites, finished basements, two kitchens or kitchenettes, multiple living spaces, and bedrooms with private bathrooms.
In addition to multigenerational floor plans, there are additional housing options to explore. Duplexes and triplexes, for example, provide one possibility for families who want to live under the same roof but have more privacy or separately defined spaces. Families who pursue these multi-generational housing options can enjoy the same benefits but often with more independence and privacy.
Some active adults seek opportunities for multigenerational living provided by one lot with two separate houses. Some interested homeowners can find one property that has two separate houses, or even one larger home and a separate "casita" or smaller home, allowing families to live together across different buildings. These homes can be found in rural, suburban, and urban communities.
At a minimum, active adults searching for multigenerational homes may look for features such as two master suites, two or more living spaces, or finished basements. Accessibility is also important for several generations, such as open concept floor plans and first-floor living. Though these homes may have been designed with one generation in mind, these floor plans can be accommodated for comfortable and sustainable multigenerational living. The range of housing options available for multigenerational homes demonstrates the vast possibilities available for active adults who want to pursue this lifestyle.
Benefits of Multigenerational Homes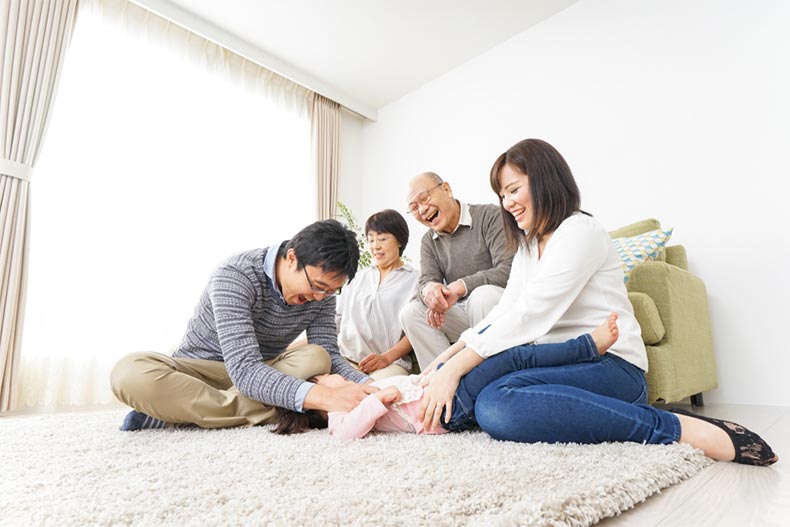 For many, multigenerational living responds to changes in the economy, such as rising real estate and healthcare costs. This type of living situation can help families save money and pool their finances and resources together. As such, multigenerational homes can help family members recover from financial setbacks, whether temporarily or long-term.
Multigenerational homes also create an environment of communal living that allows family members to provide care for each other more easily. In this way, families who live in multi-generational homes can often spend more time together, with more opportunities for support and connection.
Active adults may also decide to create a multigenerational living environment to help their adult children. Many recent college graduates, for example, may move home to live with their parents while they search for their first job after college. Or, active adults may reach out to help their children if they're single parents who need help with childcare.
It's worth noting that multigenerational homes have also been popularized by families who want to continue cultural norms. Some families whose parents or grandparents emigrated to the United States in the 20th century, for example, may preserve the norms of their home cultures, in which multiple generations are more likely to live together. Multigenerational households often make it possible for all members of the family to thrive and benefit from additional resources, support, and care.
Challenges of Multigenerational Homes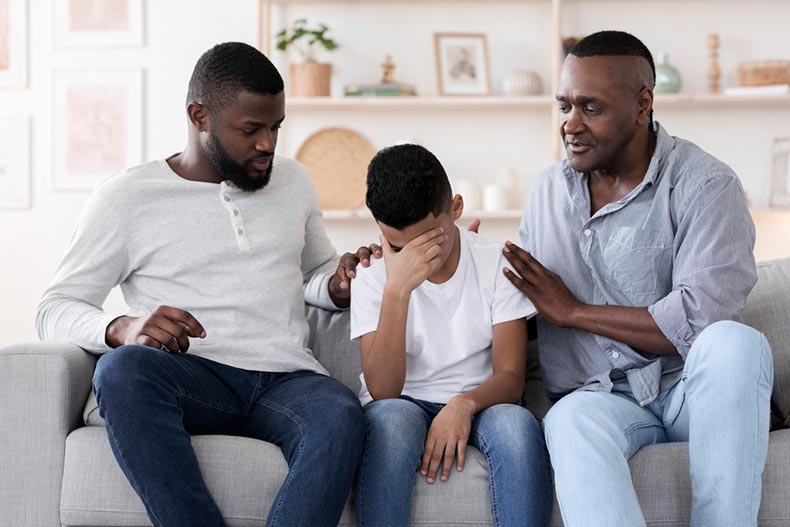 While a multigenerational household brings many benefits and advantages, active adults should keep in mind that this living situation may come with some challenges. Families should discuss some of these concerns upfront to help plan for a successful multigenerational household.
One of the main challenges associated with multigenerational households is finding a home that can accommodate multiple generations. All family members have needs and preferences, and homes have to be equipped to accommodate different generations, whether young children, teenagers, or older family members. Different family members may have different needs for space, accommodations, or privacy that must be negotiated.
Privacy concerns rise to the forefront in multigenerational homes as family members may find it challenging to have the privacy they need. Privacy can be especially important for teenagers and young adults. Active adults should consider these types of issues when looking at home layouts that may offer private bedrooms and bathrooms or multiple living spaces.
Those who live in multigenerational households should also consider the financial implications of the living situation for all involved. Family members should speak openly and transparently about financial needs and concerns to make sure the living situation will not cause an unsustainable burden for one or two people. Open communication and careful planning can address many of the challenges of living in a multigenerational home.
What's Right for You?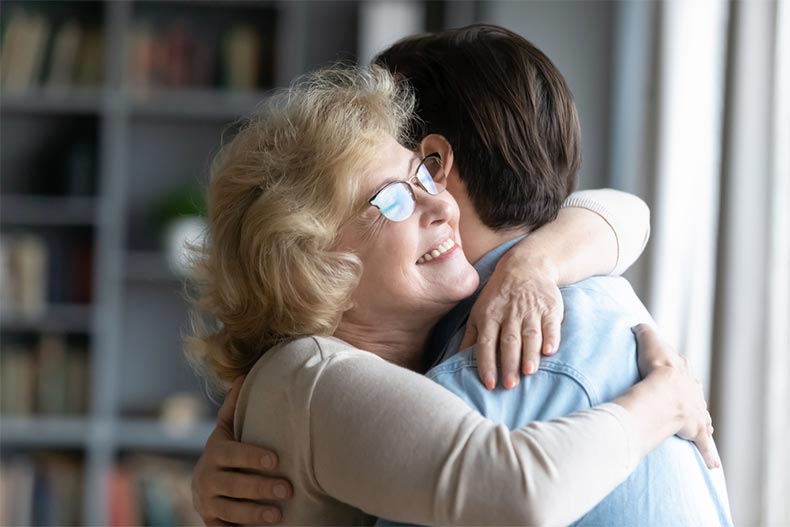 Ultimately, multigenerational homes present many benefits and challenges that active adults should consider when looking for their next home. Multigenerational homes make it possible to care for family members who need it most, share resources and responsibilities, and enjoy the benefits of communal family living, such as stronger relationships.
If a multigenerational home sounds right for you and your family, you can start your search for multigenerational homes with the help of an experienced real estate expert.