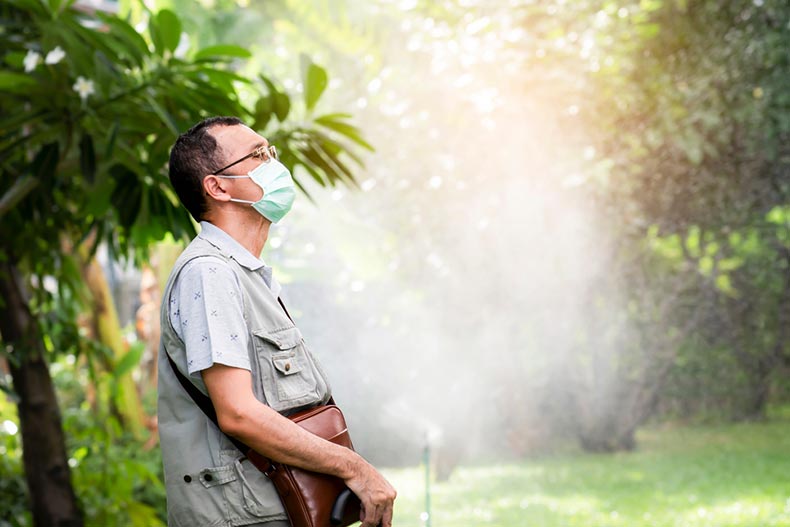 Right now, there are many things you need to know about visiting a 55+ community during the COVID-19 crisis. You'll have to do more homework than usual because—in addition to looking for, viewing, and buying your home which is time-consuming in itself—you'll have to research the pandemic rules in the state where you're house hunting and in any states you may have to drive through in order to get there.
Virtual Tours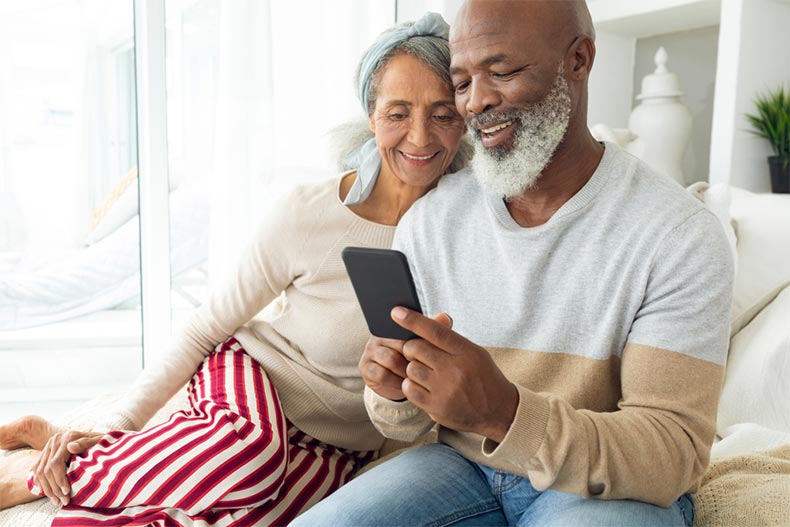 Even pre-pandemic, people have bought homes online without ever setting foot in them.
The ideal way to view a home at the moment is to pay only a virtual visit. Even pre-pandemic, people have bought homes online without ever setting foot in them. The technology available to realtors has improved enormously and become more affordable in recent years. A realtor who's on the ball (which is the only kind to have) will have invested in equipment and technology that allows them to create a virtual home tour for their clients.
These days a handful of photos taken with a wide-angle lens to make rooms look bigger is not enough. A good realtor's website will, at the very least, have a few dozen top-quality photos showing every detail of the home, inside and out. Some will also have videos, but best of all is the 360-degree virtual tour that allows you to walk from room to room and to zoom in and out on particular features. You can find out much more about virtual tours here.
Google Is Your Friend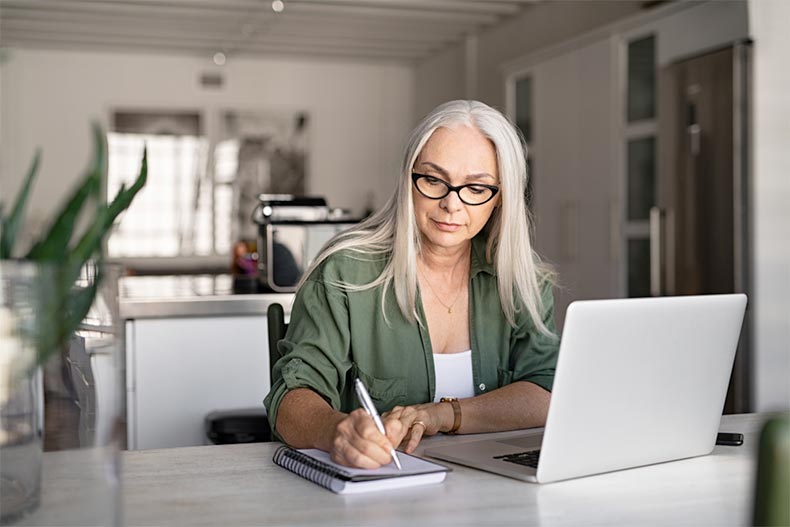 Google Maps combined with Google Street View can be a fantastic resource if you know how to use all its features.
A good virtual tour might show you your potential new home in considerable detail, and perhaps even the yard or garden too, but you'll probably need to research the neighborhood yourself. Google Maps combined with Google Street View can be a fantastic resource if you know how to use all its features. It's best done on a laptop or large tablet, but it still works on a smartphone.
These instructions are for the desktop version of the program. Tablet and smartphone versions may vary slightly, but the desired features are all there. First, go to the Google Maps website and type in the house address in the search box. When the home has been located, look in the bottom-right corner of the screen. Here, you'll see a little yellow figure. Drag the figure onto the map, and a whole host of blue lines should appear. These indicate where Google cameras have been photographing to create their street view, which will give you a virtual tour of the neighborhood. If it's a busy area, you may have to zoom in a little to separate the blue lines.
The little figure has a green circle beneath it. Move the figure so that the circle is over the bit of blue line that's right outside the home you're interested in. The map automatically changes to the street view, so you're now outside the house. Bear in mind that it isn't always 100% accurate, and you may occasionally be a house or two away, so try to check the street address or compare the street view with a realtor's photo. A new box in the bottom-left of the screen shows you which way the yellow figure is facing by way of a small compass-like arrow at the figure's feet.
Now, this is where the fun starts. Hover your cursor over the streets in the street view and arrows will appear underneath it. This shows you the directions in which you can go. Hold the left mouse button down and you can drag the street view around through 360 degrees. You can move along the street by clicking on the arrows, and by this means, you can 'drive' up and down all the streets around your potential home. Are the houses too close? Is there a lot of traffic?
Remember that what you're seeing could be a few years old, especially in more rural areas. In residential areas, Google tries to send its cameras around every two to three years. If there's a construction site around the corner, it could now be gone, although what you see as an empty lot could indeed now be a construction site. It isn't infallible, but you'll certainly learn a lot more about the area.
Incidentally, if there are no blue lines directly outside the address, then it could be in a gated community that Google doesn't have access to, or it may simply be a little too remote. In addition to the blue lines, in some places, you'll see small blue circles. These represent photos of the place that users have uploaded to Google Maps. These can be useful, but it's the blue lines you really want to see.
Search Nearby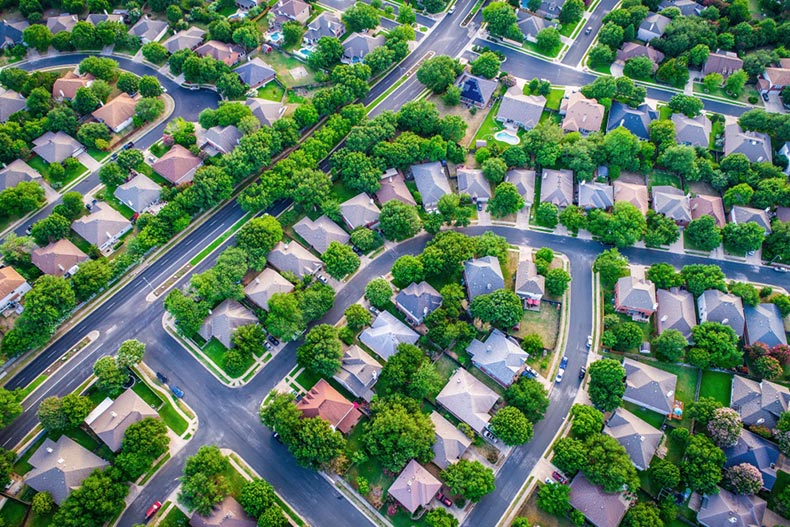 Do a search for everything nearby that might be important to you.
Google Maps also has another terrific research tool for checking out your possible new neighborhood. Click on the arrow at the top-left of the screen to return from street view to map view. Look down at the panel on the left, below which is a photo of the location, and further down is a row of several icons across the screen. The one most useful to house hunters is 'Nearby.'
Click on 'Nearby' and the address search box is replaced by a new empty search box, with a few of Google's suggestions below of what you might want to search for, such as hotels or restaurants. You can, however, put anything in the search box to find out what's close by, and how far it is. Type in 'restaurants' to discover your nearest dining options. If you love eating out but all that comes up is a fast-food place ten miles away, maybe this isn't the home for you. Do a search for everything that might be important to you: golf courses, pharmacies, tennis courts, banks, museums, superstores, and so on.
Making a Physical Tour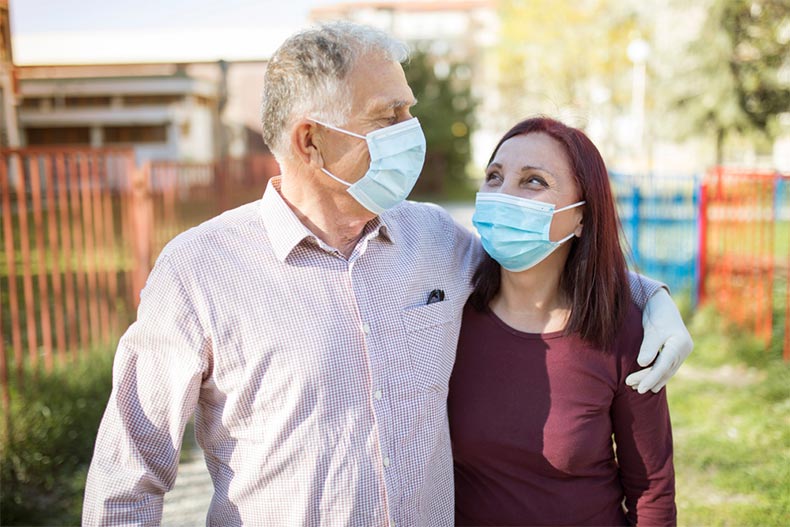 An individual 55+ community might have its own rules that are stricter than a state's recommendations.
If you feel you simply can't commit to buying a home without seeing it for real, then you should still follow the above advice first. It could help avoid a wasted journey at a time when people should be traveling as little as possible.
If you do need to see a place with your own eyes first, then prior to planning a visit, check with your real estate agent and with the community's homeowners' association as to what the local requirements are with regard to masks and other safety procedures. Some states have mandatory requirements, and some have recommended requirements, but an individual 55+ community might have its own rules that are stricter than a state's recommendations.
Driving to the 55+ Community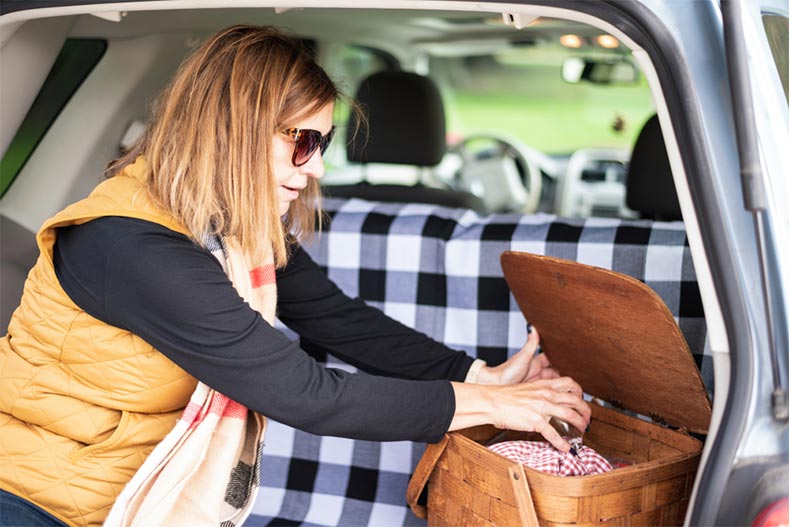 If you're going to drive, then it's best to plan accordingly.
If you can drive to the community, you should. If it's too far to drive, air travel is really not recommended at the moment. Try limiting yourself to a virtual home tour and relying on your agent for more details.
If you're going to drive, then it's best to plan accordingly. If you can avoid an overnight stop, then do so. Hotels and motels are taking full precautions, but if you can put in a few extra hours behind the wheel and avoid using accommodation, you should do it. If it's a three-night journey, can you push it a little and do it in two?
You should also take your meals with you to avoid unnecessary stops at restaurants. Prepare some food in advance and pack some of your favorite snacks that you can eat in rest areas or in your vehicle.
Closing Options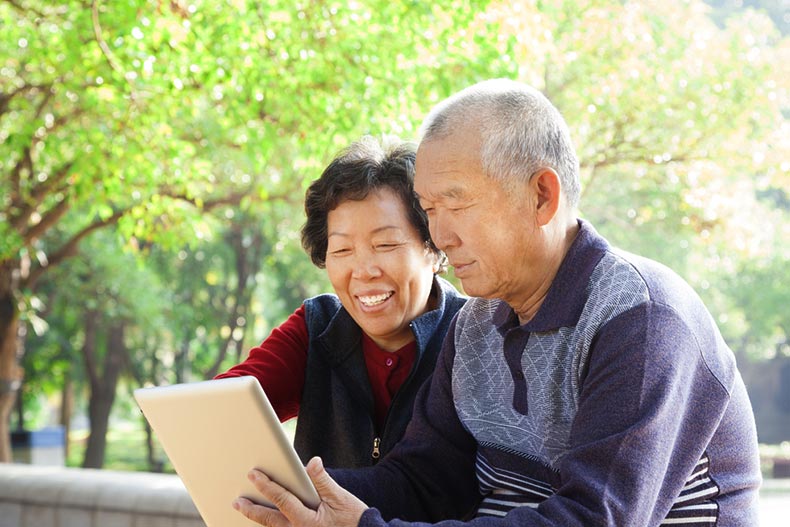 Digital Closing
If you've done all your research and agreed on a price, then comes the closing. In the past, this would almost always have been done in person, but with the coronavirus, different procedures have come into play, and much of the closing—if not all of it—can be digitally
Modern technology also allows for secure signatures to be made through software like DocuSign, DocHub, and many more. Some offices use these, and whereas previously buyers and sellers would meet and sign papers at the same time, today you might buy a home without ever encountering the people you are buying from.
So in these days of COVID-19, you may find yourself in the strange situation of buying a home you've never seen from people you never meet.
Dry Closing
A dry closing is when all aspects of a closing are complete except for the exchange of funds. In this case, documents are exchanged by email or mail and money is released to the appropriate parties. During the pandemic, this might occur due to delays caused by stay-at-home orders and other restrictions.
Curbside Closing
Much like other businesses, title and attorney offices are now using curbside service. If you're participating in a curbside closing, all parties stay in their cars and the title representative goes from car to car for signatures.
Power of Attorney
One of the simplest options for homebuyers is Power of Attorney. All a buyer has to do is give the closing attorney Power of Attorney for their home closing, so that they can sign all the paperwork without the buyers being present.