The world of active adult communities is constantly evolving and changing but there's always one constant. Florida. The Sunshine State remains far and away the most popular place for Americans to retire and the most popular place to live in an active adult community.
Earlier this year, 55places.com crunched the numbers to find out the 100 most popular active adult communities across the country. Now, however, we want to focus on Florida. What are the most popular picks in the most popular state?
We researched various data points, including unique pageviews and homebuyer inquiries, to determine which ones are the most popular around the state (read more about our methodology here).
Here, based on our findings, are the 25 most popular retirement communities in Florida.
1. On Top of the World - Ocala, FL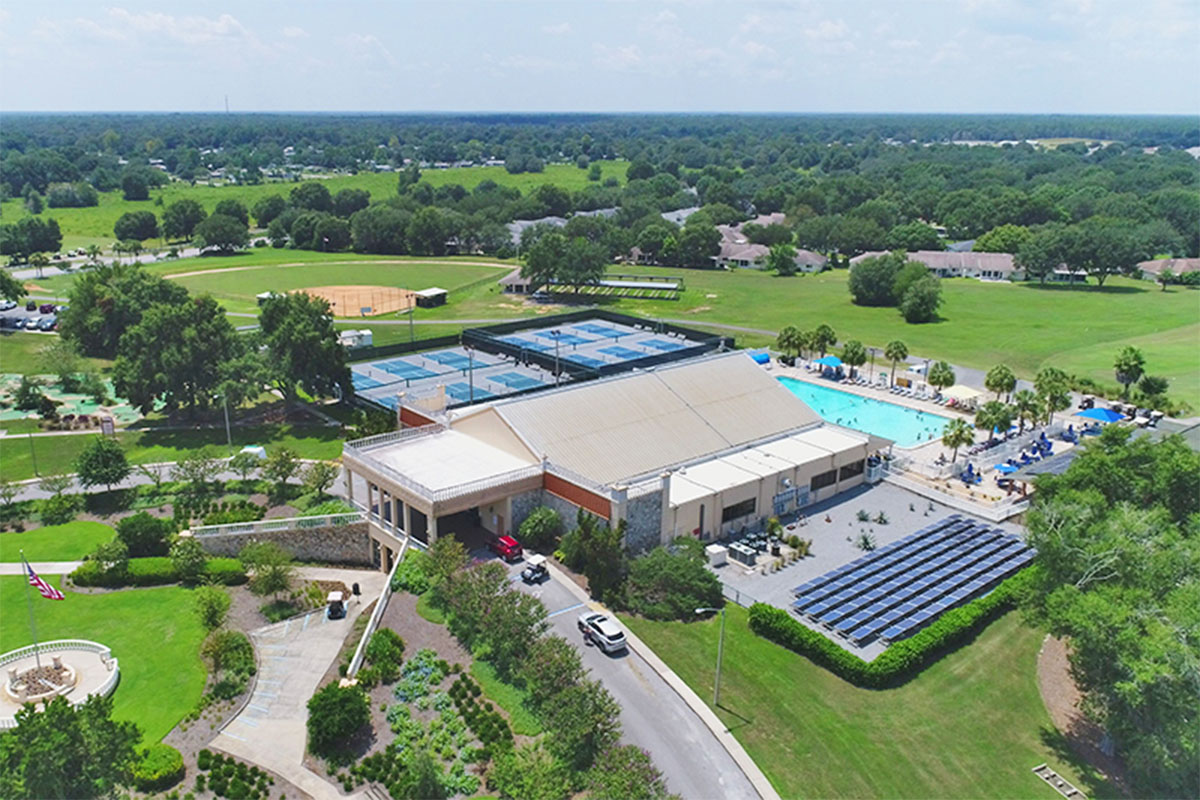 On Top of The World's recent renovations have made it one of the best Florida retirement communities.
With 10,000 homes, On Top of the World in Ocala is one of the largest 55+ communities in Florida. In fact, they're still building and expect to get to over 10,000 homes.
With so many residents, the community makes a real effort to organize clubs and special interest groups that cater to everyone. It's no surprise it remains one of the most sought after active adult communities on the site.
Click here to request more information on On Top of the World.
2. Latitude Margaritaville - Daytona Beach, FL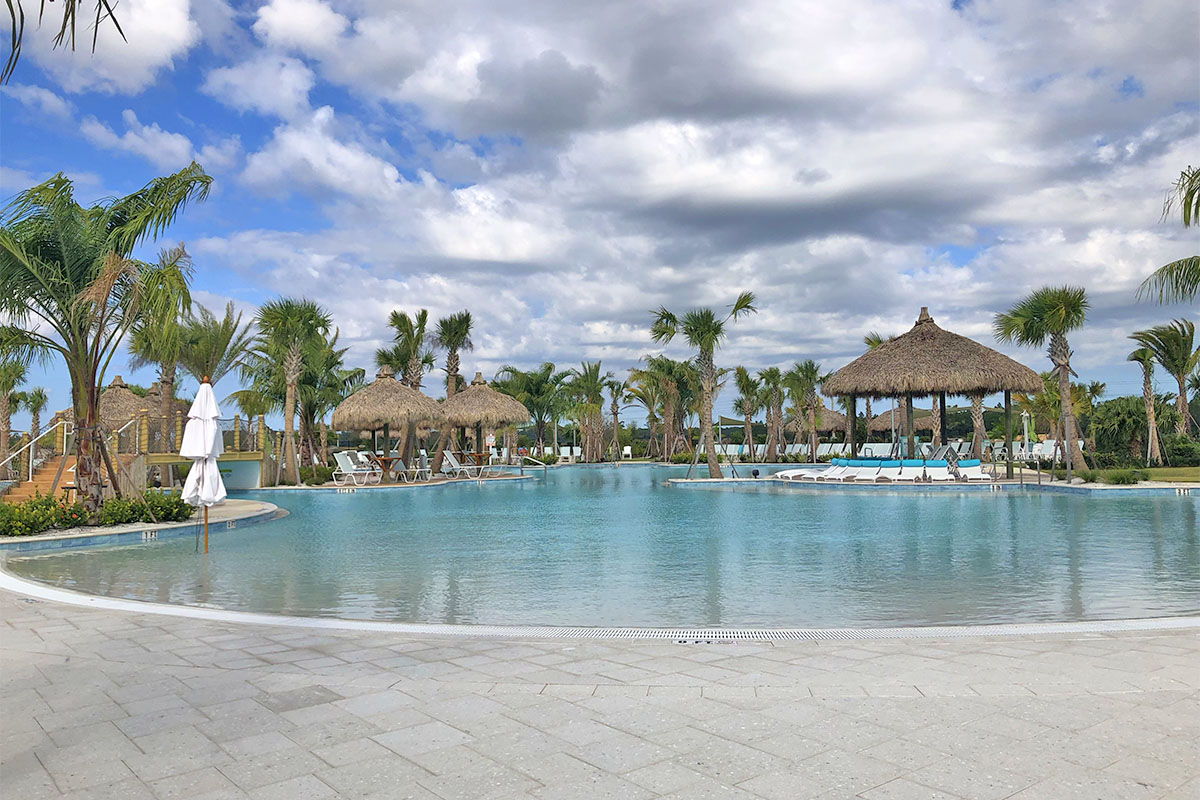 Latitude Margaritaville has changed what it means to be a retirement community in Florida.
In February 2017, Minto Communities announced that they were partnering with Margaritaville Holdings to create new active adult communities inspired by the music and lifestyle of Jimmy Buffett.
The initial Latitude Margaritaville has changed the game for Florida retirement communities. Its gated and is being built across 1,600 acres in Daytona Beach and will ultimately include 3,092 single-family homes with prices starting in the low $200s. The lush amenities plan include a band shell, a restaurant offering Margaritaville-inspired dishes and drinks, and a private beach club.
Click here to request more information on Latitude Margaritaville.
3. The Villages - The Villages, FL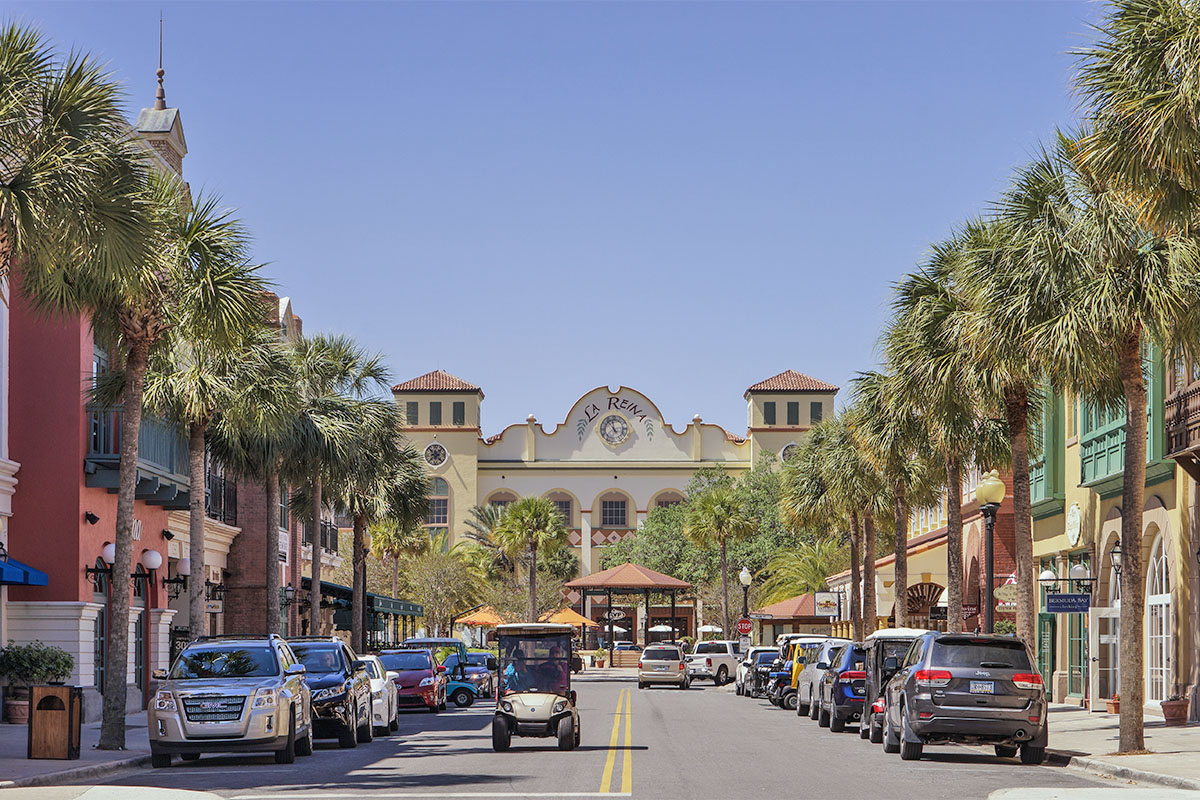 The Villages is still the largest active adult community in the country and has the amenities to go with it.
For years it topped the lists but The Villages has dipped down to No. 3 on this one. Perhaps that's only because the competition is getting stiffer because this notable active adult community is still a force to be reckoned with.
Spanning three counties, three zip codes, and over 20,000 acres, this self-sustaining town full of 55 and better residents includes more amenities per capita than any city or age-restricted neighborhood in the country.
Click here to request more information on The Villages.
4. Solivita - Kissimmee, FL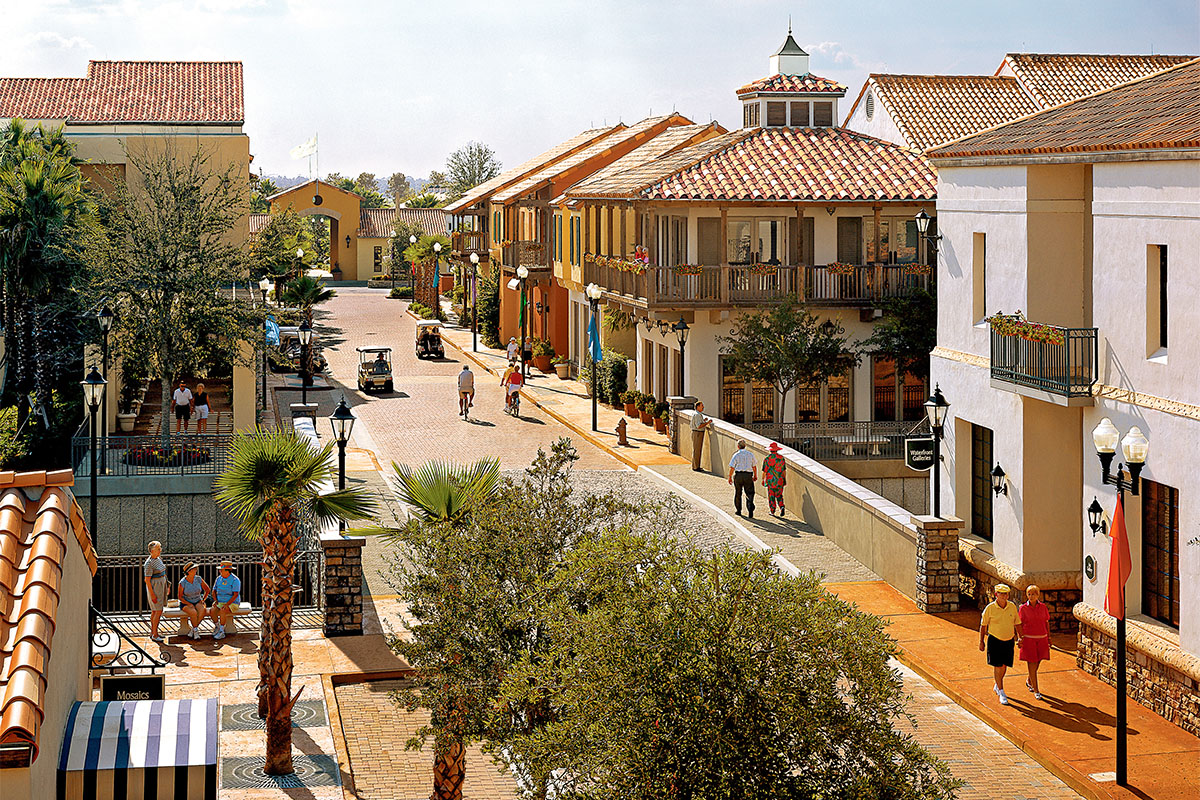 Solivita's town square and ideal location always make it a popular choice.
This 4,300-acre community will eventually include 5,900 attached and single-family homes. In the meantime, the residents already here will just have to make do with the 32,000 square-foot Riviera Spa and Fitness Center, 19,000 square-foot Palms Amenity Complex, Starlite Ballroom, Waterfront Galleries, Freedom Park recreational sports complex, and Stonegate Golf Club.
Solivita's location in Kissimmee isn't too shabby either, located close to Universal Studios, Kennedy Space Center, and Walt Disney World.
Click here to request more information on Solivita.
5. Pelican Preserve - Fort Myers, FL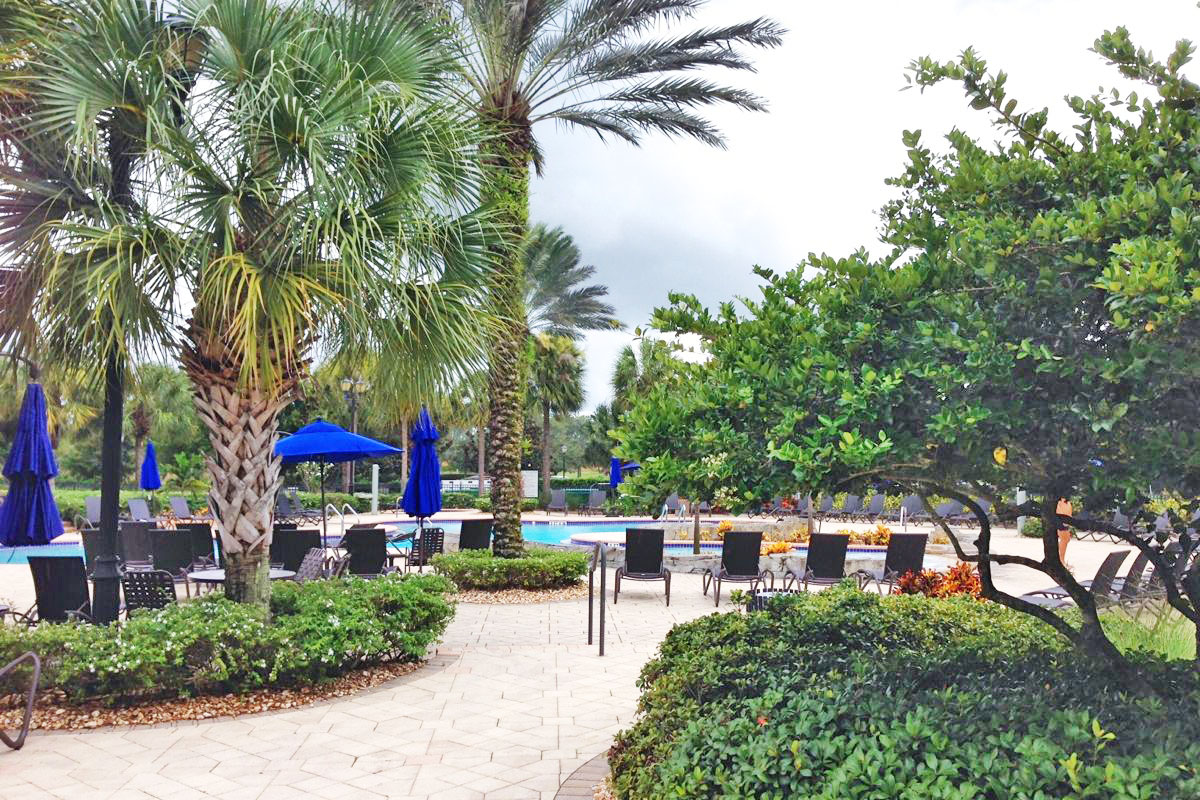 Pelican Preserve has recently become one of the best 55+ communities in Florida.
Pelican Preserve in Fort Myers is spread across 1,100 acres and will host 2,500 homes upon completion. The highlight of Pelican Preserve is the rich lineup of resort-style amenities and recreational facilities.
The central hub of physical and social activity is at the community's 70,000 square-foot Plaza Del Sol clubhouse where residents can take advantage of a state-of-the-art fitness center, 100-seat movie theater, banquet hall, and on-site restaurant.
Click here to request more information on Pelican Preserve.
6. Sun City Center - Sun City Center, FL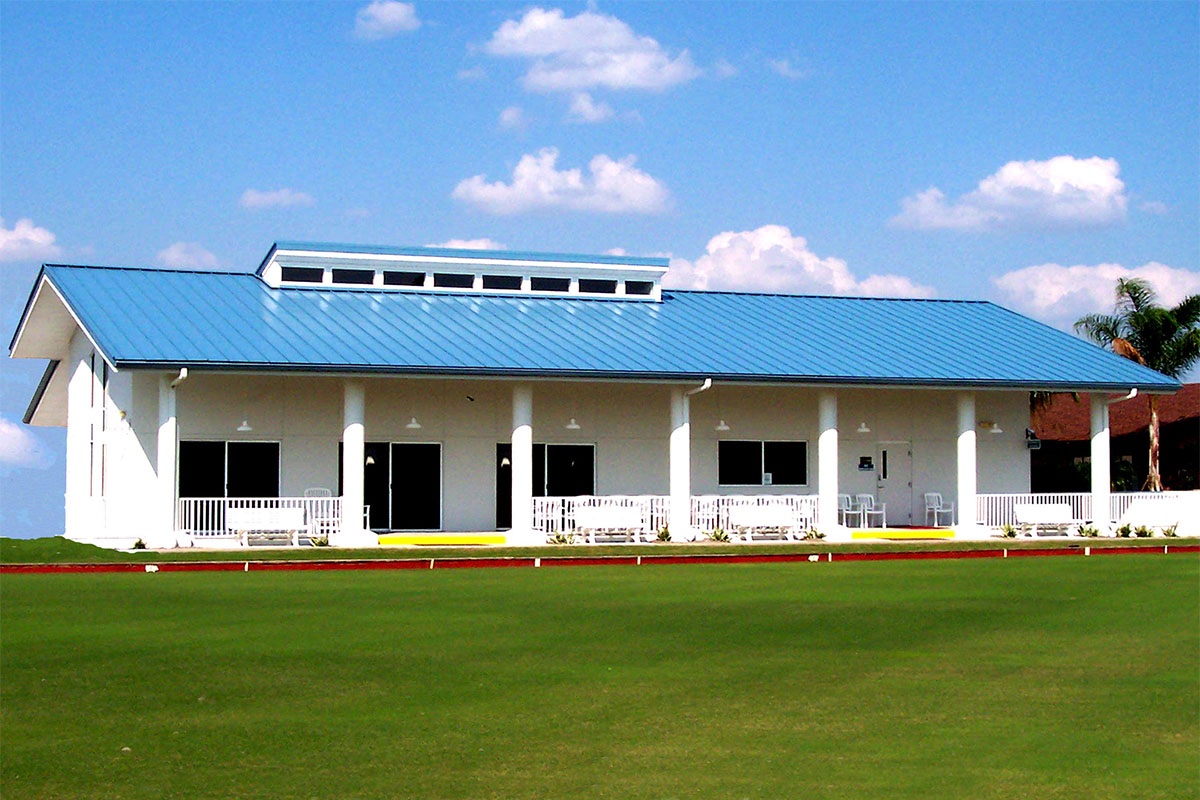 Sun City Center remains the most popular choice in the Tampa area.
With over 11,000 residents and 9,500 homes, it's no surprise that Sun City Center is among the most popular communities in Florida. This large active adult community near Tampa is a self-contained village complete with retail establishments, grocery stores, worship centers and a hospital.
The community is also designed around three amenity campuses that each offer facilities for fitness, socializing and hobby activities.
Click here to request more information on Sun City Center.
7. Stone Creek - Ocala, FL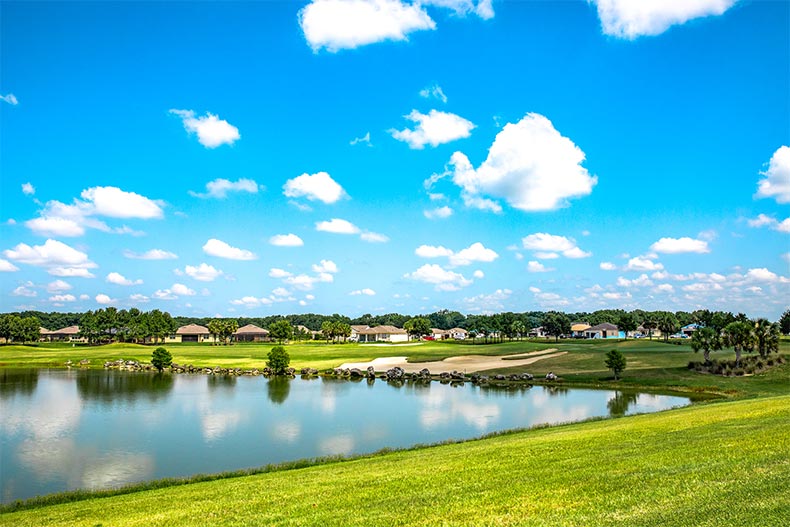 Stone Creek is another gem in Ocala's 55+ community crown.
Stone Creek marks another place on the list for a community in Ocala. Built by Del Webb, the community plans to have 3,000 homes once construction is complete.
Despite plenty of success, Del Webb communities to upgrade the amenities in Stone Creek, including $1.5 million upgrades to the clubhouse, an on-site restaurant, and a recreation center.
Click here to request more information on Stone Creek.
8. Oak Run - Ocala, FL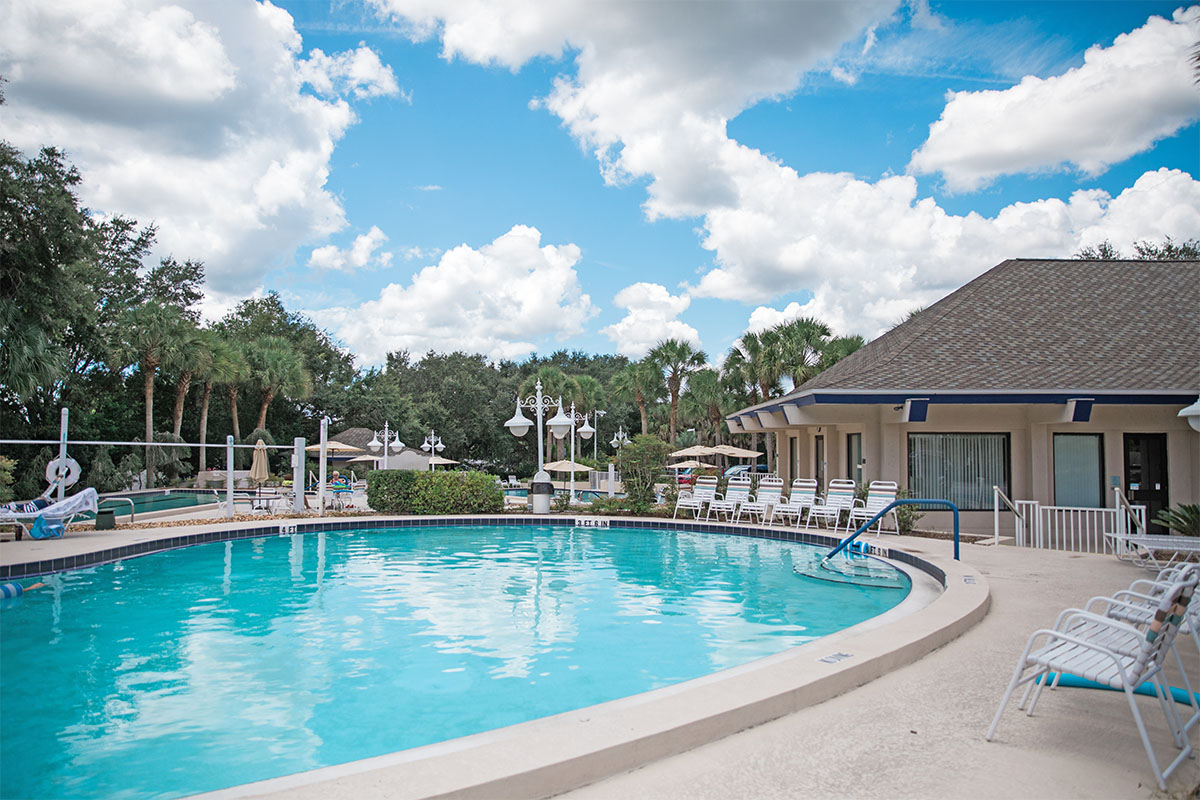 Oak Run is the third Ocala 55+ community in the top 10.
Oak Run in Ocala is a 3,509 home active adult community in the heart of Central Florida. This established 55+ community offers reasonably priced resale homes and a robust lifestyle offering over 100 clubs and interest groups.
Oak Run offers the perfect blend of large community amenities with a small, close-knit neighborhood feel. The Palm Grove Club is Oak Run's 30,000 square-foot clubhouse while residents also have access to The Orchid Club for card games and libraries, The Island Club for swimming and outdoor activities, and The Royal Oaks Golf Club and golf course.
Click here to request more information on Oak Run
9. Kings Point - Sun City Center, FL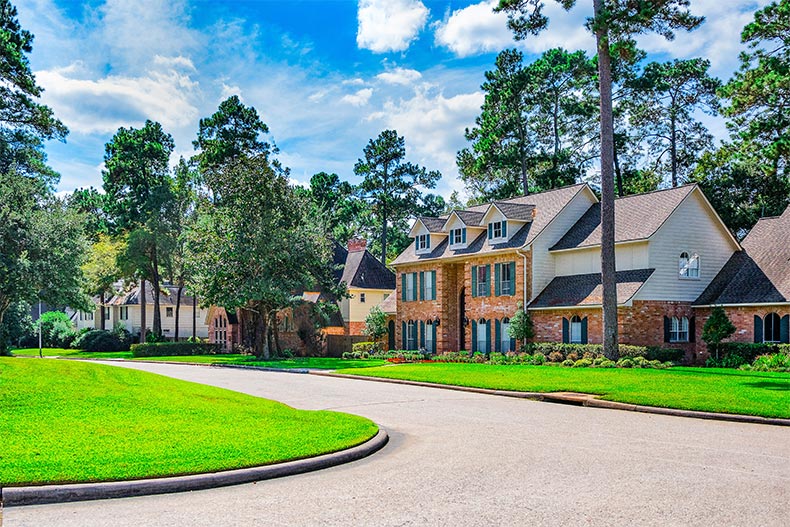 Next door to Sun City Center is another 55+ community, Kings Point. While some amenities are used by residents of both communities, they largely exist as separate entities with similar ideals.
Overall, Kings Point has over 5,000 homes with amenities like a bar, tram and bus services, and a pottery studio. Plus, homeowners are just a drive away from Tampa, St. Petersburg, and Clearwater.
Click here to request more information on Kings Point.
10. Del Webb Ponte Vedra - Ponte Vedra, FL