Whether it's paring back on a little excess space or taking it to the extreme with a tiny house, downsizing your home for retirement is one of the most popular trends in 55+ real estate. There are plenty of good reasons for it too. You're likely to save money on taxes, utilities, and maintenance. Also, with fewer household chores and things to take care of, you'll have more time to enjoy retirement rather than spending it on fiddly tasks and work.
As families and income typically grow in middle age, most have experience looking for a larger home. Downsizing, on the other hand, is a new experience for most retirees. To help retirees looking to downsize, we've identified some common issues to try and avoid when downsizing your home.
1. Not Knowing Why You're Downsizing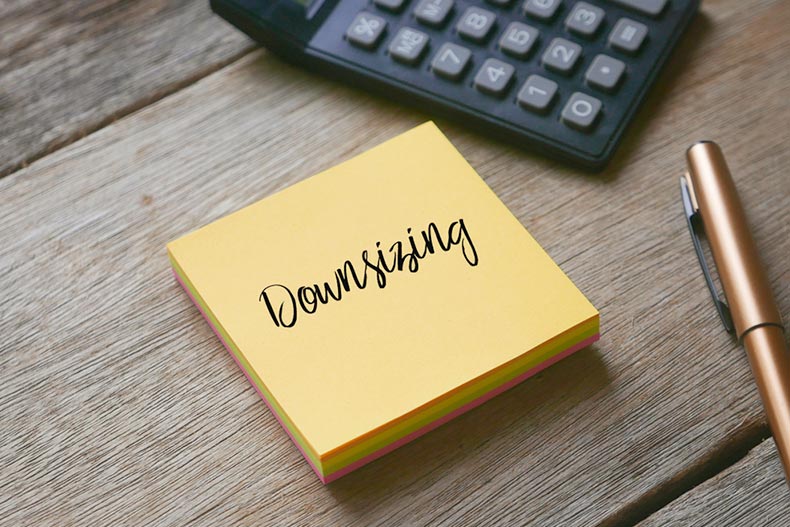 This sounds obvious, but it's a question you should consider before scrolling through real estate listings on your tablet or computer. Just because you've hit a certain age and the kids are out on their own doesn't require you to make a move to a smaller home. If you're happy with your community, neighbors, and expenses a move may be more trouble than it's worth. On the other hand, moving to an area with lower property tax rates, and paying for a new home outright could provide a significant boost to your retirement income.
The key point here is to think through things carefully. Know what it is you hope to get out of downsizing, make sure those goals are realistic, and once you've decided, be confident in your decision-making.
2. Unfamiliarity With Living in a Smaller Home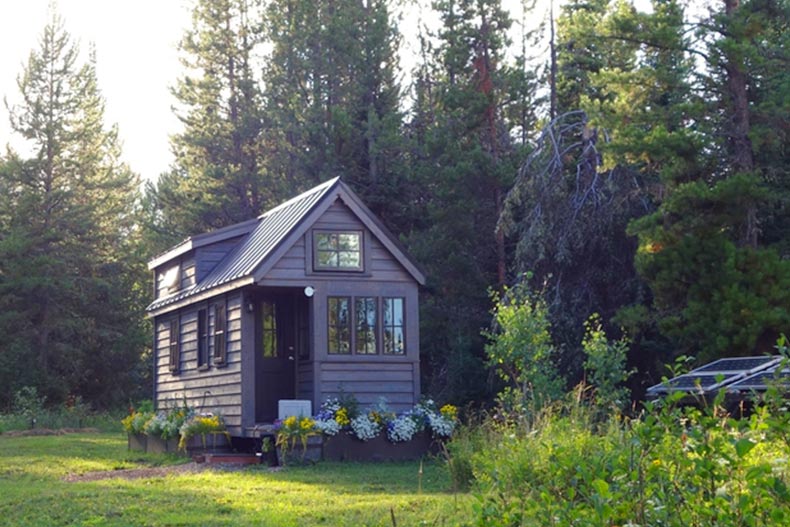 The last thing anyone wants when downsizing is to be surprised, or worse, by your new lifestyle in a smaller home. This can be compounded if you're moving to a region of the country you haven't lived in before. The good news is that "doing your homework" on this element of downsizing can be a lot of fun.
Consider a short-term rental (through a service like Airbnb or Vrbo) in the area where you're looking to buy a home. Find a home for rent similar in size and location to what you're looking for and take it for a spin. Not only will you get a sense of the area but also the dimensions of a downsized home. If living in a 55+ community is your goal, many owners rent their homes out using these services. Look for especially good rates during the off-season.
3. Letting Excitement Dictate Your Timeline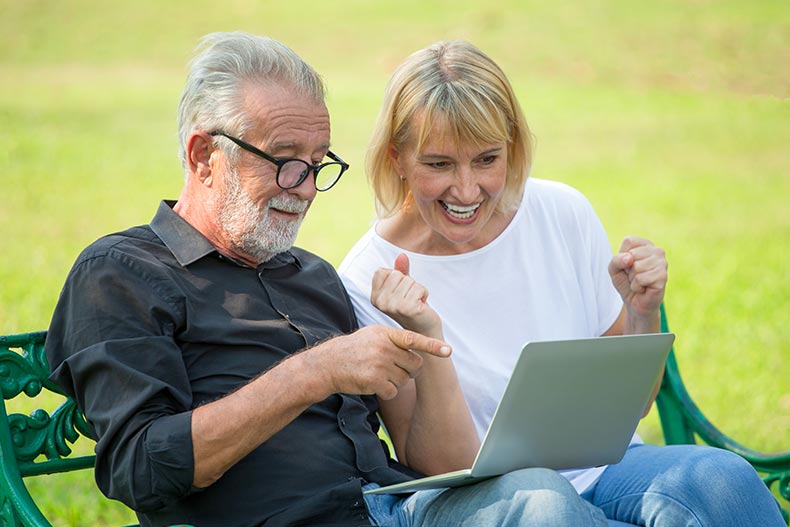 Here's a little not-so-surprising real estate industry "secret": home listings are carefully thought out to present not only the home but the surrounding area in the most positive light possible. It's why there are countless blogs and Instagram pages devoted to real estate listings. Simply put, they're a lot of fun to browse while imagining yourself in a new home. That excitement, however, can lead to buyers making hasty decisions.
You should already know why you want to downsize. Now you need to get into the nitty-gritty of the financial details. What will your current home realistically fetch? What can you really afford? You'll save yourself a lot of grief and potential disappointment if you know these answers before you begin browsing listings.
4. Not Considering Family and Friends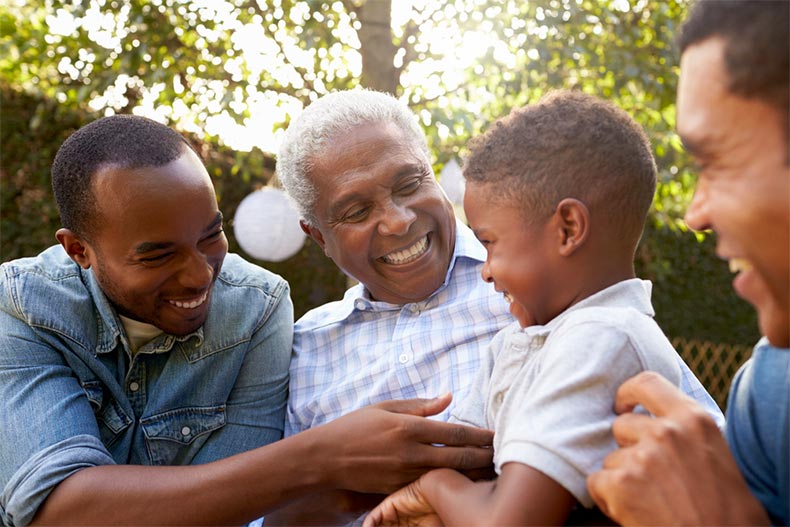 This can be a touchy subject, but you can avoid a lot of heartache and hurt feelings if you think carefully about the needs of the loved ones in your life. Part of the joy of retirement is having the time to enjoy your newfound freedom with those who enrich your life.
If you choose to move to a new region, be realistic about what a move means. Yes, friends and family can always visit (more on that later), but it will be on you to create day-to-day relationships with neighbors and community members when you move.
5. Thoughtlessly Giving Away Possessions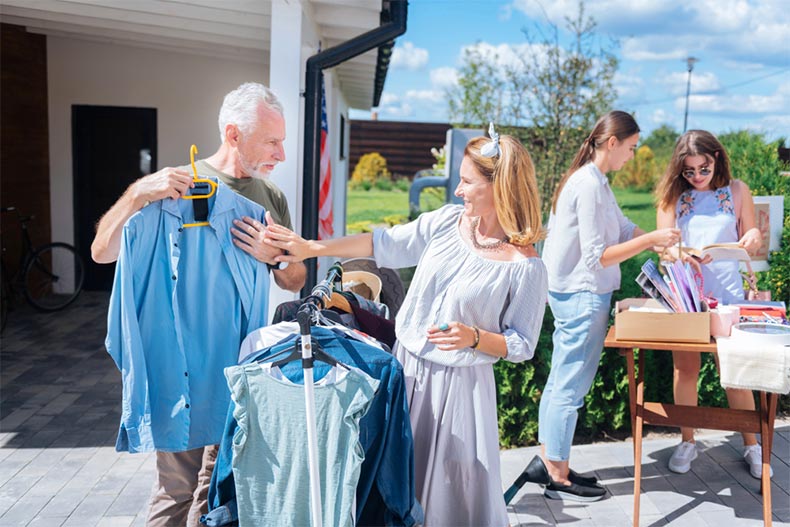 A major motivating factor when downsizing is the desire to declutter. Most of us tend to acquire a lot of stuff over the years that ends up filling up garages, basements, and crawl spaces. If you're even vaguely aware of Marie Kondo, you know the feeling of satisfaction that awaits with simplifying your life.
Before you start piling up your things on the curb though, do a thorough inventory of what you'd like to get rid of and have a look on eBay or Craiglist to get a feel for pricing. The vintage market, as ever, is quite strong, and your old stuff might be worth more than you think. Don't expect any Antiques Roadshow-esque jackpots, but your old hi-fi from college or seemingly tacky 1980s furniture might help defray some of your moving costs.
6. Being Too Sentimental (or Even a Hoarder)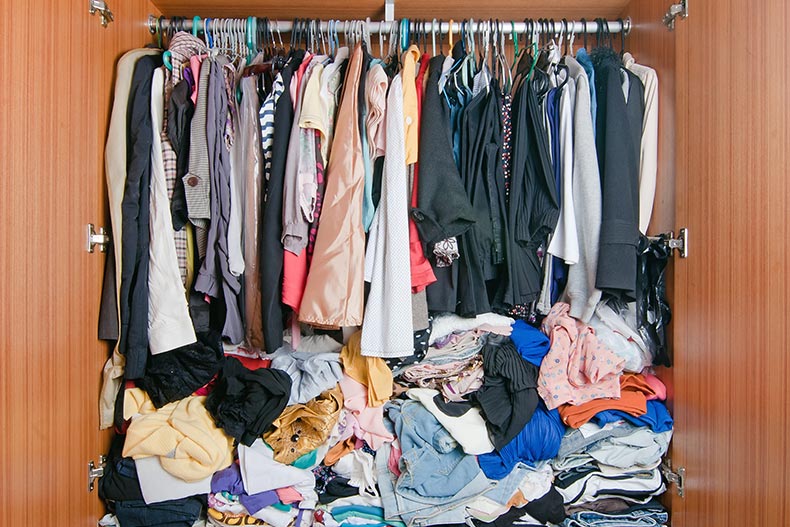 On the other hand, one of the key reasons for downsizing is to live a simpler life with more time to focus on enjoying yourself. Alarm bells should be ringing if part of your downsizing plan involves renting a storage locker. If you find yourself on this path you should probably step back, take a deep breath, and do some rethinking.
It can be hard to part with what once were treasured possessions from a different phase of life. If you find yourself struggling don't get down on yourself. A good friend or neighbor can be a valuable source of objective advice on what stays and goes. For those seemingly at an impasse, there are even professionals who can gently help you make difficult calls.
7. Downsizing Too Much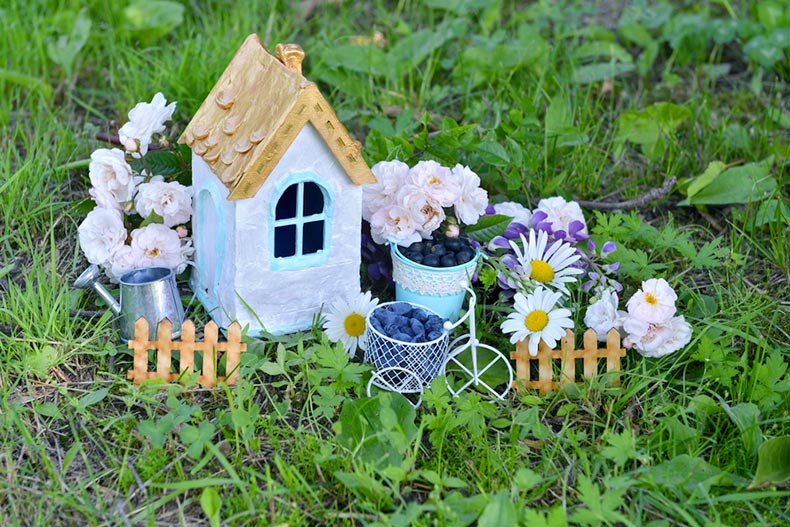 It's easy to go overboard here, and when you're looking for a new home, make sure you'll have enough space to enjoy the kind of lifestyle you want. You're not looking to live in a cloister, after all. There's nothing wrong with having a sewing room or workshop space if they're spaces you'll use often and they will enrich your retirement experience.
Be sure to consider having guests when planning your space. At least one spare bedroom is a good starting space for most people, but you can make that assessment based on your lifestyle. If you anticipate entertaining, a tiny condo or attached home can get cramped quickly.
8. Not Really Downsizing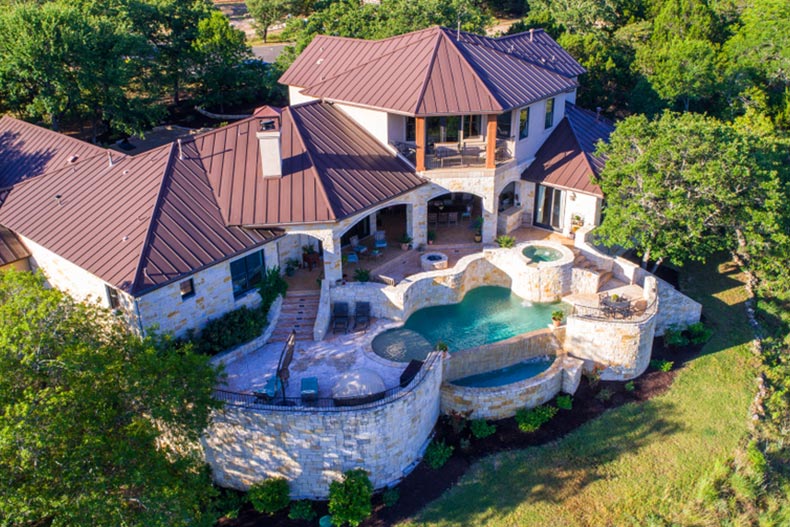 Conversely, a common mistake is to not really downsize at all. Retirement is a time of enhanced possibilities, and it's easy to start thinking of large family gatherings around the holidays or a multitude of fascinating hobbies that require specialized equipment or space. Part of the pleasure of downsizing is having fewer things and less space to maintain. If you end up with a five-bedroom, single-family home, are you really downsizing?
Even if you do have lots of plans and ambitions for hobbies in retirement, there are ways to enjoy them outside of your home. Many 55+ communities have large clubhouses with shared sewing rooms, woodshops, and gathering spaces. In an urban area, there are often co-ops and community spaces catering to these pursuits. This is a great way to meet people with shared-interests when moving to a new part of the country too.
9. Winging It On the Move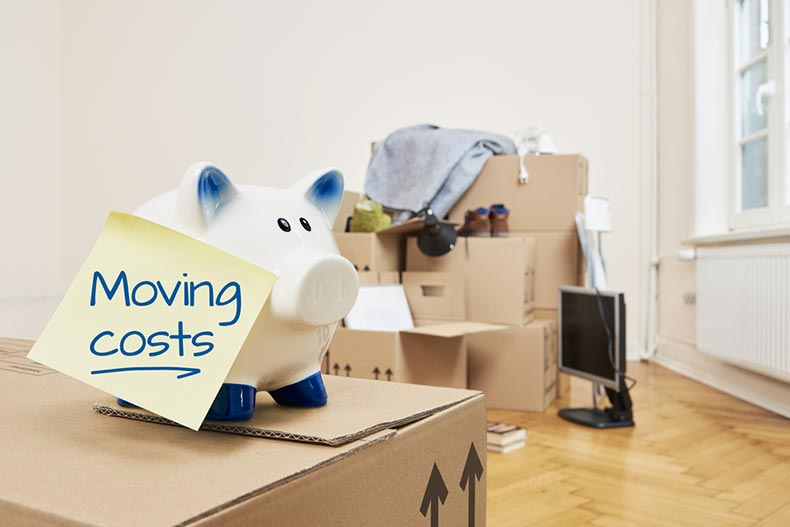 This is perhaps one of the most critical areas to pay attention to when you've made the decision to downsize, and it's a classic example of the old saying "you get what you pay for." Even a relatively short move costs an average of $1,200 while a cross country move can approach $5,000. This is where thoughtfully downsizing your possessions can pay off in more ways than one.
There's no shortage of conmen in the darker corners of the moving industry and bait-and-switch scams are common among shadier movers. Have a look at the Better Business Bureau's website and choose a highly recommended moving company that clearly cares about its reputation. Insist on a clear, easy-to-understand contract. To quote another age-old bit of wisdom, "if the price seems too good to be true, it probably is."
10. Overestimating Your New Space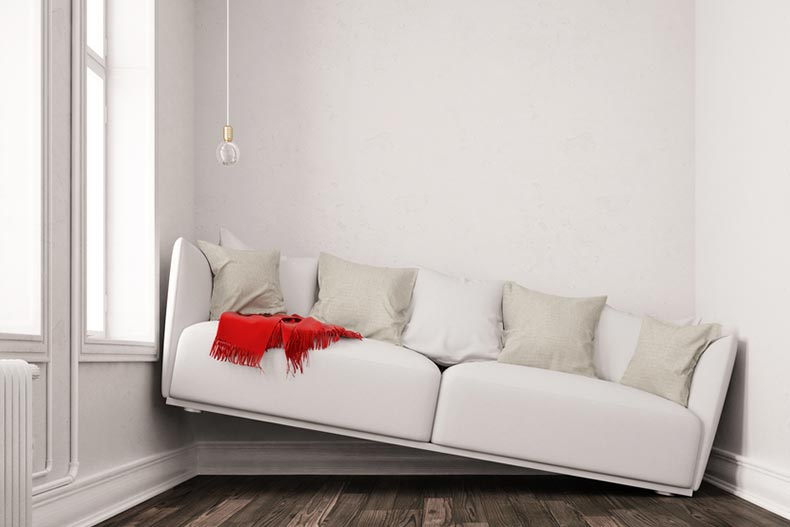 This has happened to many people before. They move to their new, smaller home and realize once all the furniture is moved in that it starts to feel a bit cramped. Thankfully, there's a very simple way around this. Get yourself a good tape measure, a notepad, and start measuring. Better to know that sectional sofa won't fit through the door before you've paid a mover to haul it.
The open floorplan is quite popular in modern homes, and to truly enjoy it, you don't want to be shoe-horning a bunch of bulky furniture into a too-small space. This can be a fun opportunity to update your decor with a more contemporary style. Imagine the surprise when friends and family come to visit and see your new look!
11. Looking the Other Way on Extra Costs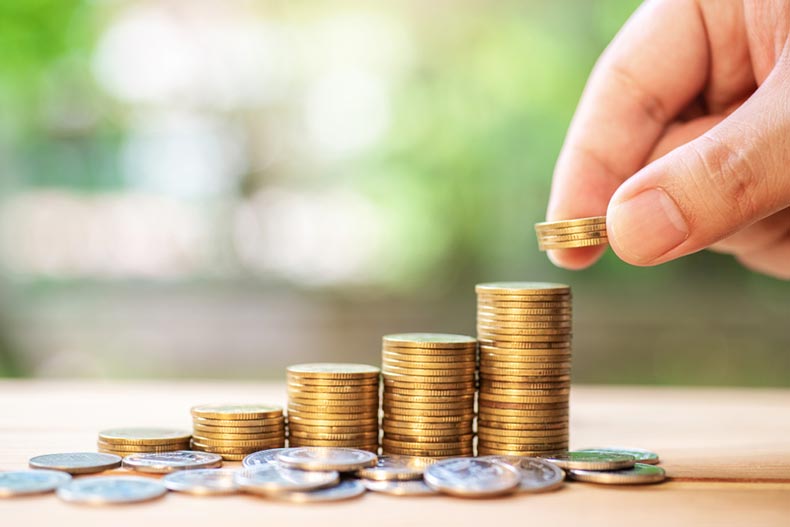 This is something to discuss plainly with your real estate agent before deciding on a new home. Whether you're looking for a condo, an attached home, or a single-family home, there's a good chance you'll be paying some kind of homeowners' association (HOA) fee to cover things like community maintenance, amenities, or even the upkeep of your own home. Avoid a stressful surprise and know how much these fees are, what they cover, and how they might change over time.
Your real estate agent can also help you understand how your property taxes and any other tax obligations might change when you decide to move. Additionally, you may need to carry different types of homeowners' insurance in different parts of the country. Flood insurance in coastal areas and fire insurance in more arid climates can be a new cost to those coming from the Midwest or Northeast.
12. Ignoring the "Age in Place" Question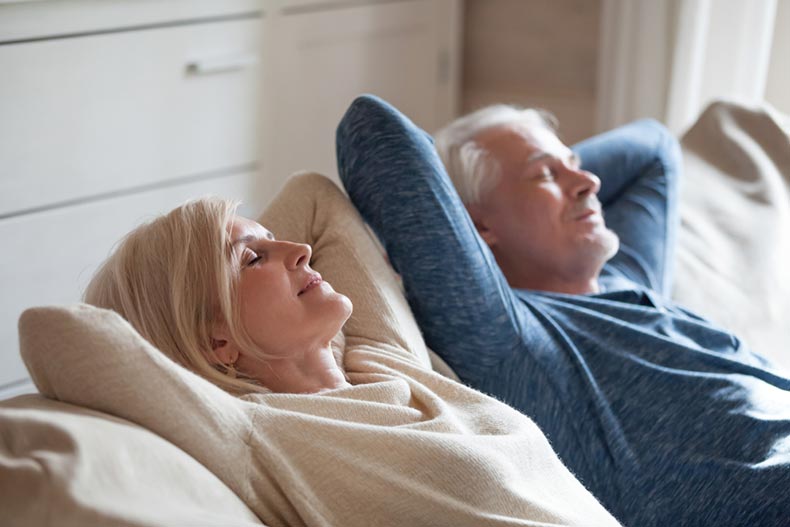 When downsizing your home for retirement, you're making a long term commitment. Think realistically about how your needs will change over time so as to avoid a move later in life. Look for a single level home or, in the case of a two-floor home, a floorplan that features a ground-level master suite. Flexibility and accessibility of appliances and fixtures is also something to keep in mind.
The surrounding area is also an important consideration. Take a survey of nearby necessities like grocery stores, pharmacies, and medical offices. As we get older, long drives for routine visits and daily shopping become more of a burden.
While this is a fairly comprehensive list of things to avoid when downsizing your home for retirement, it's by no means exhaustive. The key takeaway is to be thoughtful and measured in your approach to downsizing. With a little forethought and discussion, you're sure to find that simplifying your life not only saves money but also allows you to enjoy your retirement to the fullest.