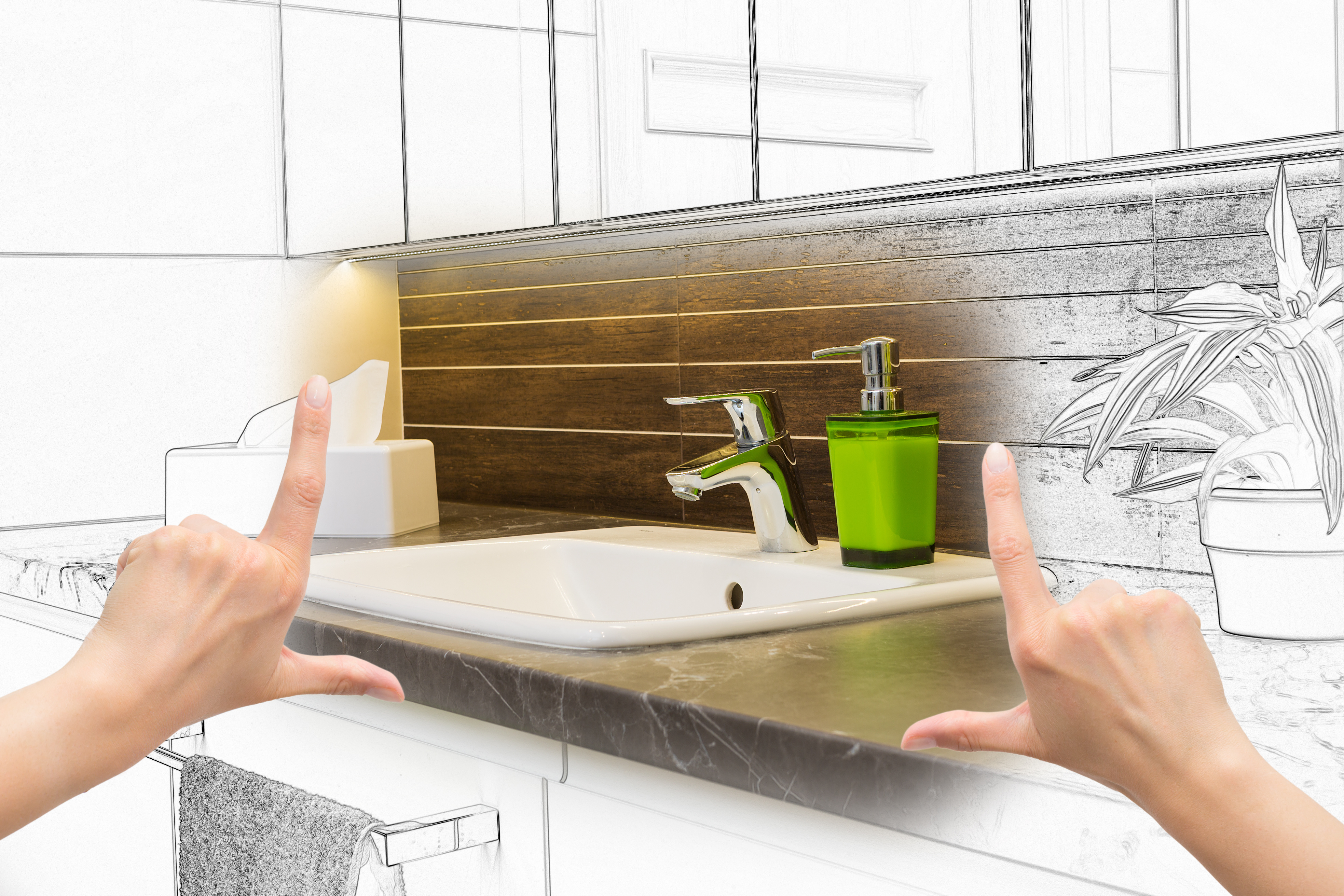 Living on a fixed income doesn't mean you can't spend money on remodeling. It only means you have to be more creative when you're in the mood for a change. One of the least expensive rooms to remodel is your bathroom. Here are five ways to update your bathroom without breaking the bank.
Replace the Faucets
Faucet manufacturers have come out with some unique and inspiring designs in recent years. Many of them are very affordable and can be found at familiar neighborhood hardware stores. A simple browse down the aisles can yield some remarkable finds. You don't necessarily need a plumber to replace your bathroom sink faucet, but it would make the process easier on your back! Be sure to choose a replacement faucet and handles set that will be easily interchangeable with your current design. This will ensure no extra drilling—and labor—will be minimal.
Have Countertops Refinished
Your bathroom countertops may have seen better days, but it's nothing that a little restorative refinishing can't handle. Refinishing companies can make your old Formica bathroom countertops look like granite, river stone, or a number of other high-end materials, for a fraction of the cost. Be forewarned: prepare to live without your bathroom for up to three days if you opt for countertop refinishing. The materials produce caustic fumes that you don't want to be exposed to. The refinishing company can provide details.
Get New Flooring (Kind Of)
If you're on a tight budget, but can't bear another day looking at the same stained bathroom floors, consider sticky-backed tiles. With proper installation, these tiles can look like the real deal, and the cost is very kind to your budget. This is another DIY project that a handy person can do without the aid of a professional. Your investment will consist of measuring tape, a carpet cutter (to cut tiles to conformity), and knee pads. You could have a brand new bathroom floor in an afternoon.
Refresh Lighting
You may have outdated lighting in your bathroom that makes it impossible to get a good look at oneself. Refreshing your bathroom lighting is often just a matter of buying a new fixture at the local hardware store. Leave electrical jobs like this to the pros. Tampering with wiring can cause unnecessary (and dangerous) consequences. If you don't want to hire an electrician, consider simply investing in a dainty lamp for the corner of the bathroom countertop to use during relaxing spa evenings or your next bath.
Hang Wall Art
Sometimes the simple addition of wall art can totally transform a room. A wrought-iron votive candle holder, bold modern artwork, or a handmade flower sconce can turn an ordinary bathroom into a private getaway. Be sure to check that you're not hammering nails into sections of the wall that contain wiring. Consider the alternative use of adhesive wall hooks that can be removed without damaging the wall board.