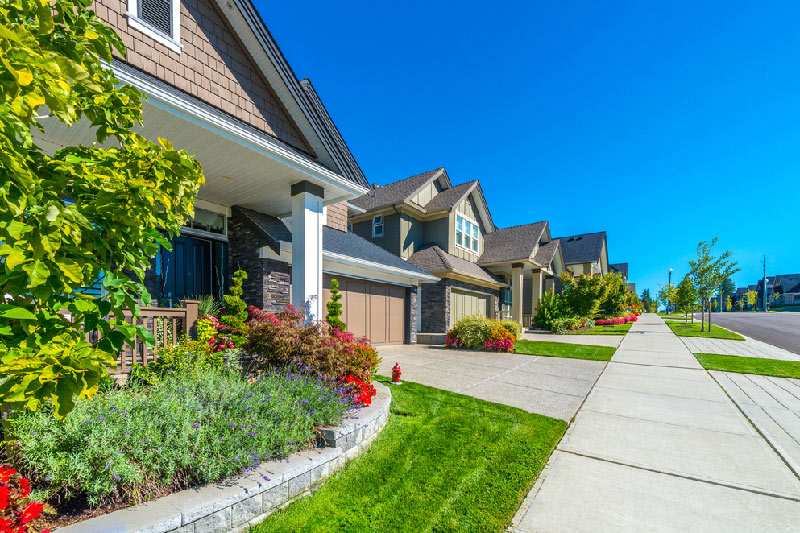 In the last several years, real estate values have plummeted nationwide. The most recent Case-Shiller 20-city index noted the average home prices in America's 20 largest metropolitan areas have now fallen double digits since peaking in 2006.
Places like Phoenix, Las Vegas, Miami, San Francisco, San Diego, and Tampa have fared the worst. Since 2006, average real estate prices have fallen 40 to 50 percent in these hardest hit markets. Many of the places with the biggest price drops are in areas that are notoriously popular retirement destinations.
Ironically however, homes in age-restricted active adult and retirement communities have not been hit nearly as hard as the rest of the market. This phenomenon has many people curious about how active adult communities have been able to remain more stable amidst a tumbling real estate market.
Real Estate Value Has Help Up In Active Adult Communities
A recent article in Fortune magazine, "What Happened in Phoenix?" analyzed the situation and made some interesting discoveries. I was excited to talk with the writer of the article, David Whitford, and contribute some insights on the active adult retirement market.
What was said in the article remains largely true at active adult communities across the country, "It is a common understanding among most agents that real estate values have held up better in active adult communities than in other non-age-restricted communities."
For example, while the real estate market has suffered in the popular Sun City communities northwest of Phoenix, it has not declined as aggressively as the rest of the region. Sun City, Sun City West and Sun City Grand are among the original active adult retirement communities in the country. Together, they contain over 52,000 homes reserved for occupants aged 55 and older.
In Maricopa County (which includes Phoenix, Mesa and Scottsdale) prices have dropped a stunning 46 percent in the last year. Average home prices have fallen from $230,000 12 months ago to $125,000 now. Yet during that same time period prices in the Sun City communities dropped just 24 percent.
The reason for the discrepancy can be largely attributed to the lack of foreclosures in age-restricted communities. In April alone there were a total 1,042 foreclosures in Maricopa County, plus an additional 8,396 homes in the pre-foreclosure process. Yet, during that same time in the Sun City communities there were only six foreclosed properties. That equates to less than one-hundredth of 1 percent of the total homes in Sun City.
Lack of Foreclosures
The lack of foreclosures is due largely in part to the fact that many homeowners in active adult communities have substantial equity and minimal mortgages. In fact, an astonishing 61 percent of Sun City residents have no mortgage at all.
The limited number of homeowners with mortgages in Sun City means there are not as many foreclosures, which translates into a more stable market. Most of the price reductions in active adult communities are not related to a glut of foreclosures. Instead, the price drops can largely be attributed to fewer buyers in the marketplace.
As the real estate market inevitably begins its recovery, it remains to be seen how active adult communities will fare compared to the rest of the market. Despite the flood of baby boomers reaching age-qualified status, many would-be potential buyers will put off retirement for several more years to make up for lost wealth.
Furthermore, many potential buyers will not purchase a retirement home until they can sell their current home. Still, lower prices in retirement communities across the country means an active adult lifestyle is more attainable now than it was several years ago.