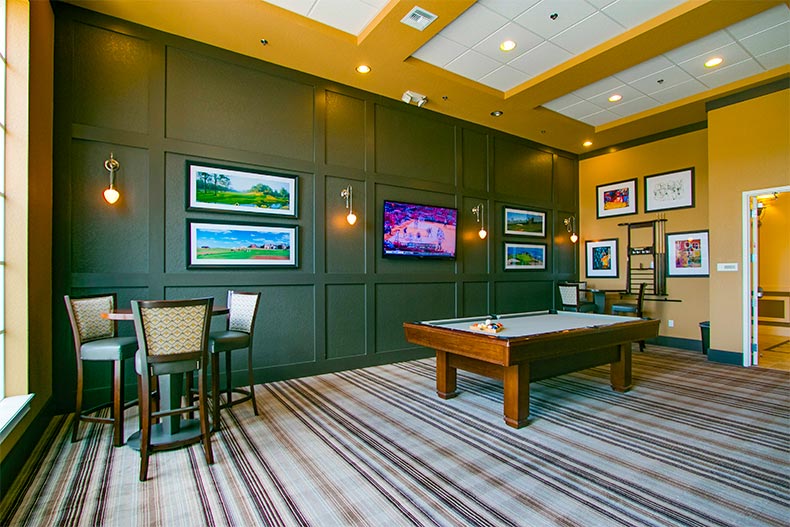 Designed to be the ultimate set of resort-style communities, the Trilogy series by Shea Homes features an assortment of high-end amenities and lifestyle options that foster a social environment. Located all throughout the United States, each Trilogy community features everything from spacious clubhouses, high-end fitness centers, and luxury pools. One of the top selling points for many homebuyers looking at Trilogy communities is the popular sports lounges, which they've dubbed "Man Caves".
While active adult communities provide residents with a variety of clubs and social gatherings to keep them entertained and active, there are other times when residents are looking to relax. The solution, at least in the case of many Trilogy communities, is a "Man Cave." Trilogy has aimed to create a space where residents can escape the routine of their community while getting involved with their hobbies, free of interruption.
Each "Man Cave" at Trilogy is designated as a sports escape, where residents can come together to hang out with friends. Activities that are typically found in these spaces include billiards, darts, shuffleboards, and poker tables. For those who would rather watch sports, flat-screen TVs are included throughout the lounge. Residents won't miss the latest games, news, or discussions on their favorite teams. Although the name implies that this is a space just for the guys, this feature is made for every resident and sports fan.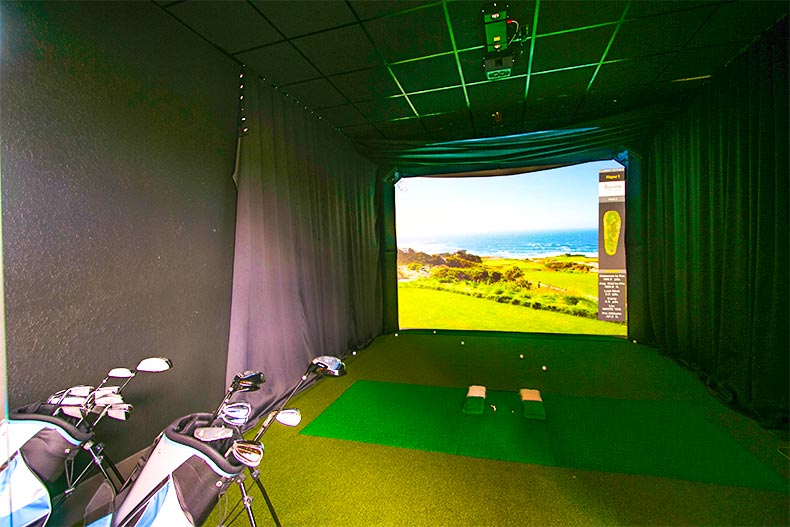 Trilogy communities without a golf course feature state-of-the-art golf simulators.
Though a number of Trilogy communities include their own golf courses, there are a few exceptions. A number of Trilogy communities without actual courses offer the next best thing: a full-scale golf simulator. Homebuyers can find golf simulators at Trilogy at The Polo Club, Trilogy at Tehaleh, Trilogy Orlando, and Trilogy at Lake Frederick.
Golf simulators allow members to immerse themselves in a realized simulation of their favorite courses. Using the simulation, golfers both new and experienced can practice their swing form and stance. After each session, the simulation will give golfers an analysis of their form and technique as well as provide ball flight data.
For those interested in the newest Trilogy community, Trilogy at Summerlin in Las Vegas, rest assured that the community will include a man cave-like space known as The Overlook. Set to open in 2019, this space will feature the standard amenities found in other Trilogy "Man Caves," as well as a fireplace and beautiful views of the Las Vegas Strip.
Though each sports lounge will vary in its appearance and offerings between community, each room is a great outlet for residents to come together with others who share a love and appreciation for all things sports. To learn more about Trilogy by Shea Homes, do a search on 55places.com for any Trilogy community from around the country.