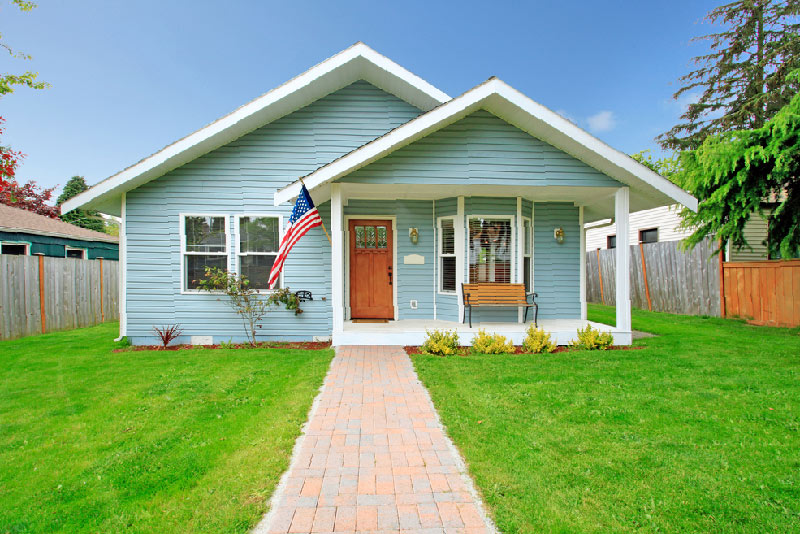 Over the last several decades, the average home size in active adult retirement communities has increased each year. Last year, the National Association of Home Builders noticed the long-standing trend of "bigger is better" finally halted. In mid 2008, the average size of a new construction single family home was 2,629 square feet compared with just 2,343 square feet at the end of 2008. Builders are now more focused on smaller homes that promote energy efficient design and that maximize space.
Smaller Plans
Some active adult home builders, like Del Webb, have introduced smaller plans at some of their communities. For example, the popular Sun City Festival in Buckeye, AZ recently unveiled three new models that are smaller than any plans they previously offered. The goal is to attract buyers who want a smaller, less-expensive home. The recession and stock market fallout have left many retirees with a smaller nest egg than they anticipated. AARP reported that nearly 8 out of 10 adults have either started to cut back on spending or increased their savings in the last year. Active adult buyers are looking for all sorts of ways to save money. For some, this means choosing a smaller home or shopping for deals.
Fewer Upgrades
More recently, some buyers have opted for fewer upgrades in their new homes. Just a few years ago it seemed every new home was upgraded with granite counter tops, hardwood or tile flooring, and gourmet kitchens. Now, buyers are choosing more modest upgrades in their homes and are forgoing unnecessary luxury items. Builders have taken note of price conscious buyers by reducing the amount of included upgrades in their homes. Del Webb's Sun City Huntley in Illinois recently eliminated Corian counter tops and tile flooring as standard features in some of their homes. By doing so, they can reduce the costs associated with building a home and then can pass the savings on to buyers.
Furthermore, builders are looking for more efficient ways to use the space in a home. This includes less space for hallways, fewer walls to give a more open feel, and innovative storage space. Due to cost reduction efforts by builders and deflated real estate prices, buyers are finding retirement homes that are more affordable than in recent years. It is estimated that 80 percent of all baby boomers will choose to stay in their current home when they retire. The remaining 20 percent, which equates to over 15 million people, will be searching for a new retirement home in the coming years. As this powerful demographic approaches retirement age, expect builders to design more innovative ways to meet the changing needs of this lucrative market.