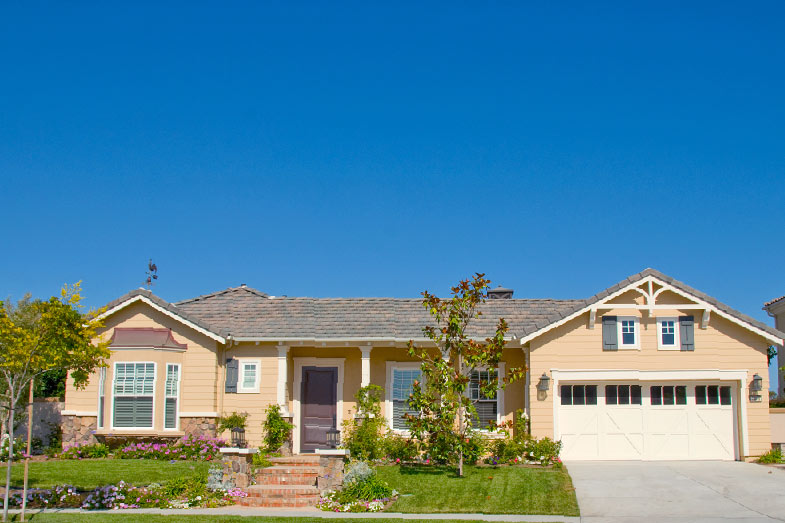 There seems to be a lot of debate about what Boomers really want in their new homes. On one hand, some would argue that a home built for retirees should allow for aging-in-place, a relatively new concept in home design that means building a home that adapts to meet the changing needs of aging home owners. The emphasis is placed more on building a home with the most practical features versus the most popular features. Homes equipped to age-in-place are often built with subtle modifications such as wider doorways, raised commodes and vanities, wheelchair accessible features, and grab bars in the bathrooms.
On the other hand, some argue that retiring Baby Boomers live by the motto that their home is their castle and after years of hard work and raising children they want their home decked out with all the latest upgrades and high-tech features. Which, by the way, means no mention of grab bars, handicap accessibility, or any notion of a home designed for an older person. In a Chicago Tribune article, a noted architect and interior designer commented that "Boomers want all the bells and whistles including multiple fireplaces, under-cabinet lighting, wine cellars, and multiple plasma TVs." We can't deny that such features are desired by Baby Boomers, but then again, who wouldn't want a home decked out with such admirable upgrades?
Emphasis On Practical Features
In reality, many of the Boomers working with 55places.com's real estate agents place very little emphasis on some of the upgrades that the Tribune claims are the latest "must-have" items for Baby Boomers. For example, a design center consultant at a Del Webb community noted that, "fewer than 5 percent of buyers choose a fireplace and fewer than 1 percent elected to have under-cabinet lighting installed in their new homes." Sure, such features would be nice, but older Boomers seem to place more emphasis on adding features to their home that make life easier, such as walk-in showers, open floor plans, pull out cabinet drawers, and step-less entries versus decking their home out with expensive granite countertops, stainless appliances, and top-notch appliances. In fact, one could argue that older Baby Boomers tend to put fewer upgrades in their homes than younger buyers. Considering that many retirees are living on a fixed income and want their nest egg to last as long as possible, many settle for as little home as possible in the interest of keeping the home price and the associated taxes as low as possible.
Younger Baby Boomers Want More Upgrades
One common trend noted by 55places.com's agents around the country is that younger Boomer buyers tend to demand more upgrades, whereas older buyers tend to favor more practical upgrades that keep their home prices low and their lives simple. As the oldest Baby Boomers reach 63 this year, only the tip of the Boomer iceberg has reached retirement. We still have a lot to learn about how retiring Baby Boomers will shape the future of home design and retirement housing in the years ahead. With the many choices available in retirement communities across the country, builders will have to continue to raise the bar to meet the changing needs of this powerful demographic.
---
agent.calls_to_action.here_to_help
agent.calls_to_action.call_us_long