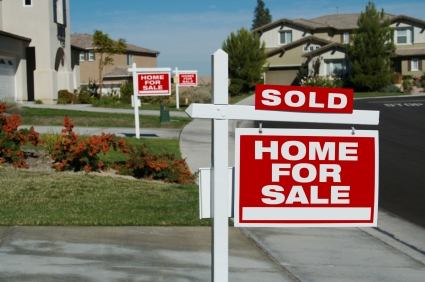 As any active adult homeowner can tell you, buying or selling a home can be a daunting process. Even after the initial offer is made and accepted, there's a lot to be done before both parties can officially close on a home sale. Both buyer and seller have different things they must contribute to a successful closing.
Each state is different, so it's important to be familiar with the requirements before your own closing, but here we break down what is usually needed by each party in a closing.
For both buyers and sellers, it's important to come to a closing with legal identification prepared. All owners and buyers, plus their spouses, must submit at least one form of legal identification. Additionally, the buyer should come prepared with any lender information.
Sellers should come prepared with any pertinent information for the buyer. This may include the homeowners' association name and contact information if one exists, any loan payoff information, and attorney contact information. Any necessary information should be passed on to the buyer.
Buyers must secure homeowners' insurance before closing on a new home. This coverage keeps them safe in the case of property damage, and it additionally prevents legal action being taken against them in the case of injury to a third party while on their property. The buyer should present proof of homeowner's insurance at the closing.
Additionally, the buyer must bring the agreed upon funds for closing. This will differ from sale to sale depending on the agreement between buyer, seller, lender, and other potential parties, but some money will be necessary to close on the home. Generally, this can be brought in the form of a cashier's check, or it can be wired in by the bank.
Buyers and sellers both also want to make sure they retain any seller disclosure paperwork. This prevents legal snafus later on, because there is a clear record of any information the seller gave the buyer prior to the sale.
As for sellers, closing means tying up loose ends. They must transfer utilities and turn off any shut off valves to avoid damage to the home. They will need to attend the final walk-through to address any issues on the property with the homebuyer directly. Any insurance policies they may have on the house will need to be cancelled to avoid incurring unnecessary charges. And finally, they need to remember to leave the appropriate keys for the new residents.
Some of the necessary closing steps are obvious and simple, like cleaning the house, or stopping newspaper delivery. Others are much more complex, like hammering out contracts. For the more involved aspects of buying and selling, a good real estate agent and a knowledgeable attorney can make all the difference. Deferring to the experience of experts can take a lot of the pressure off of you, making your move as least stressful as possible.