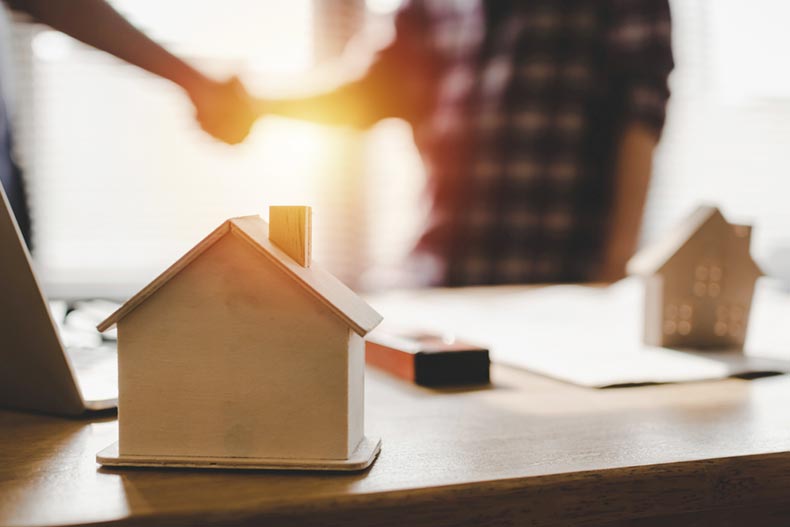 For many active adult homebuyers, the journey to finding their next home can be a long one. Whether moving across town or across the country, the homebuying process requires a lot of research, planning, and patience. Even when buyers happen to find a good home—maybe even the perfect home—the excitement and relief can turn to exasperation when they learn that the homeowners have already accepted an offer. However, when this is the case, homebuyers should not completely lose hope.
When interested homebuyers see that the seller of a home has already signed a contract with another potential buyer, it makes sense to believe that the home is no longer available. But even when a home is under contract, there may still be a good chance that homebuyers can get the house of their dreams, or at least make an offer on it.
According to Trulia, approximately 3.9 percent of home sales still fall through after an offer has been selected by a seller. This creates the possibility for a home to return to the market so other buyers can make offers. While the statistic may seem slim, interested homebuyers should know that they still have a chance at making an offer on a home that's under contract. Keep reading to find out why the "under contract" phase of the homebuying process is not as set in stone as it sounds.
What Does Under Contract Mean in Real Estate?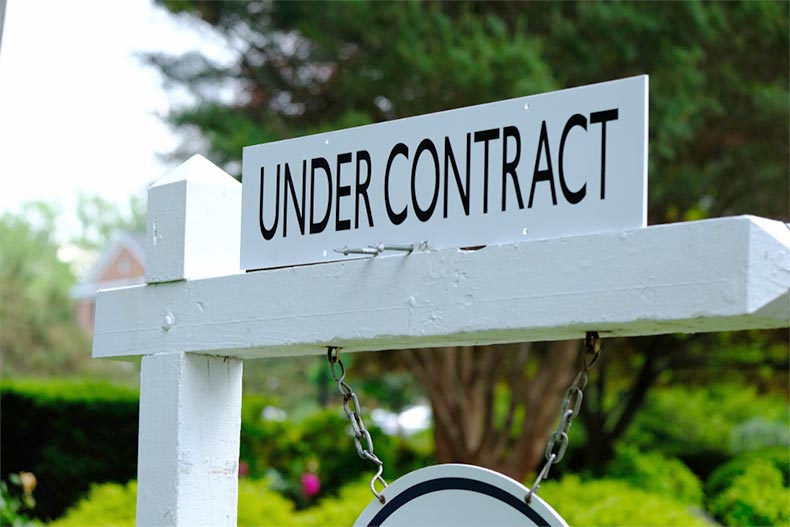 "Under contract" describes when a seller accepts an offer they received on their property.
First, we need to establish what exactly "under contract" means in the homebuying process. To put it simply, this term describes when a seller accepts an offer they received on their property. The buyer who made the offer will continue to work with their real estate agent to craft an appropriate offer, and there will likely be some back-and-forth negotiating between the buying and selling parties until they reach a fair agreement.
When a seller accepts an offer on their home, the home is now under contract. During this phase, the buyer, seller, and their real estate agents work to negotiate any contingencies in the contract that need to be met before they can close on the home. The contingencies represent a place where a contract may fall through and create an opportunity for buyers to make an offer on a home that's under contract.
When a buyer accepts an offer and their home is under contract, the listing may become a "show listing" or a "no-show listing." Show listings, though already under contract with a buyer, still invite other prospective buyers to tour the home. This often means that the seller wants to receive backup offers in case the first contract falls through. A no-show listing represents a pending contract with a buyer who no longer wishes to show their home or receive other offers.
Ultimately, under contract doesn't mean that a house has officially sold, or that the buyers who made the accepted offer now own it. During the under-contract period of the real estate process, the homeowners remain the owners of the property until both parties agree on a contract and meet all of the contingencies in a contract. This period of time gives both the buyers and sellers the opportunity to back out of the deal if they so choose due to unmet contingencies or other deal-breaking factors. So what does contingent mean in real estate?
Types of Contingencies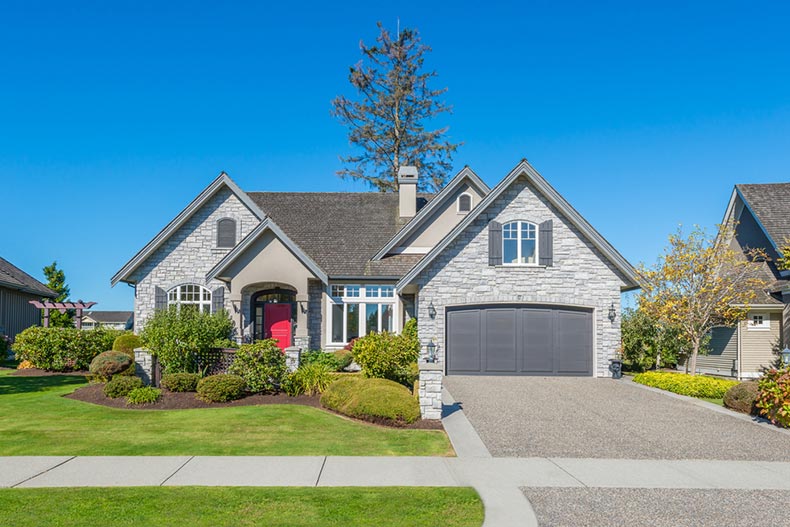 A contingency is a condition that a buyer or seller has requested that must be met before the house is officially sold.
Along with a home offer, buying and selling parties often negotiate and sign a contingency contract. In real estate, a contingency is a condition that a buyer or seller has requested that must be met before the house is officially sold. Contingencies can include several stipulations about the sale of a home, including the selling price and other financial matters. A common contingency is whether or not the buyer will get approved for a home loan or receive the financing they need, and if not, then the sale will obviously not go through.
Sometimes, homes under contract will be identified as "contingent" or "pending," but they most often refer to the same meaning. Both contingent and pending real estate listings mean that the property is under contract between a buyer and a seller, but the contract hasn't yet closed.
Common contingencies in real estate contracts include home appraisals and inspections that must be completed before closing. A professional home appraisal will verify what a home is actually worth, which may end up in a renegotiation of the selling price if the amount offered is too big or small. A home inspection will identify any problems with the home itself, which again may lead to the buyer asking the seller to perform certain repairs or lower the price to compensate for the problems.
More contingencies that can be negotiated include the move-out date of the buyer. This condition describes whether or not the seller can move out of their home in a time frame that works for the buyer. If the seller is not able to find another home within a given time frame, then the seller might be forced to back out of the contract because they themselves are pressed for time.
One particularly relevant portion of a contingency contract centers around a "kick-out clause." This clause allows buyers to continue marketing their home after negotiating an offer and allow for more potential buyers to keep making offers. If a more favorable buyer comes along that could potentially ask for fewer contingencies, the kick-out clause allows the seller to back out of their current deal and pursue another.
Should You Still Make an Offer?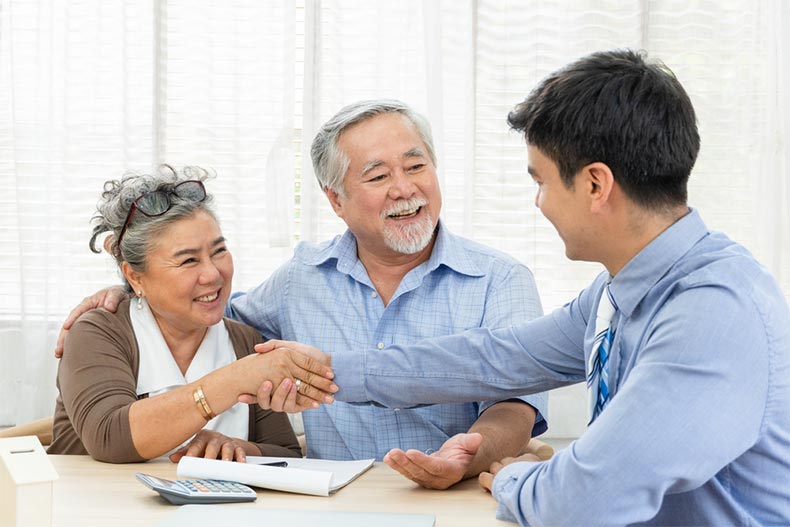 Active adults interested in a home that is under contract can indeed still make an offer. In fact, many homeowners' real estate agents will continue to market their house as an under contract show listing after an offer has been accepted in order to receive good backup offers. Active adult homebuyers should still work with their agents to submit an offer on a home that's under contract because their backup offer will be next in line if the primary offer falls through.
If a home is under contract, the sellers are most likely in the early stages of selling it, and the home will be contingent once a contingency contract is negotiated. If a home is listed as "pending," however, it's more likely that many of the contingencies have been met and the home is closer to closing. It still may be possible for the home sale to fail in the pending phase, but the possibility is much rarer.
In the likelihood that the seller has negotiated a kick-out clause in their contract, buyers should have their finances in order and make generous offers in order to entice homeowners to abandon their current offer and choose yours instead. If the other interested buyer is playing hardball and going back and forth too much, homeowners may find your offer more attractive.
All in all, hope remains for active adults that have found themselves interested in a home that's under contract. Offers will likely be accepted by the seller far after entertaining another offer and possibly until all contingencies are met and the home is pending. There are many factors that could result in a home sale falling through, and a backup offer will likely be accepted in that case. The guidance of an experienced real estate agent can help you weigh your options and find the right home for you.