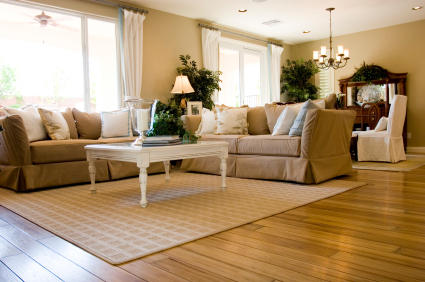 There are many benefits to downsizing in retirement, but also some concerns. While a smaller home means less housework and general maintenance, it also means having less living space, less space to store your belongings and less space for overnight guests. However, there are many ways you can make a smaller living space meet your needs.
If you're downsizing, try these simple tips to make better use of your smaller living space:
1. Clear the clutter and lighten up
Clutter has a way of making any room feel much smaller. This can begin to feel oppressive when you move into a smaller home. To make your rooms feel more spacious, cut down on the knickknacks and opt for less busy décor. Also avoid heavy draperies and dark wall colors, which can be overpowering in a small space. Choose light paint, mirrors and sheer window treatments to play up your home's natural light.
2. Invest in storage systems
When moving into a smaller home, you can make the most of your storage space with customized storage solutions. Shop for closet storage systems which will double your hanging space, while offering the kind of drawers and shelves that will work best with your belongings. There are many great options for utilizing open space in your garage or basement as well.
3. Downsize your furniture
Many people who downsize spend time clearing out unwanted items from their basements, garages and closets before they move. But they don't always consider how their furniture will fit in their new home. Large furniture can quickly make a small room feel even smaller. Turn a critical eye on your furniture and consider selling items that may overpower your new home.
4. Don't waste your high ceilings
Today's homes often have higher ceilings, at least on the first floor. Make the most of this space by installing tall kitchen cabinets and built-in shelves which go all the way to the ceiling. Bringing the eye up towards the ceiling will make your home appear larger, while the extra shelves or cabinets can provide needed storage space.
5. Create multi-purpose rooms
In a smaller home, you may not have the space for some features like a dedicated guest room or a separate home office. However, there are many ways you can let your rooms serve multiple purposes. A pull-out sofa or inflatable air mattress can quickly turn an office or hobby room into an extra bedroom when guests arrive. A desk can be easily tucked into a closet or alcove for an instant office, while moving a table into your great room can free up your dining room for another purpose. While downsizing can seem like a daunting project, there are many benefits to having a smaller home. Get creative when imagining how you will use your new home and great ideas are sure to follow.