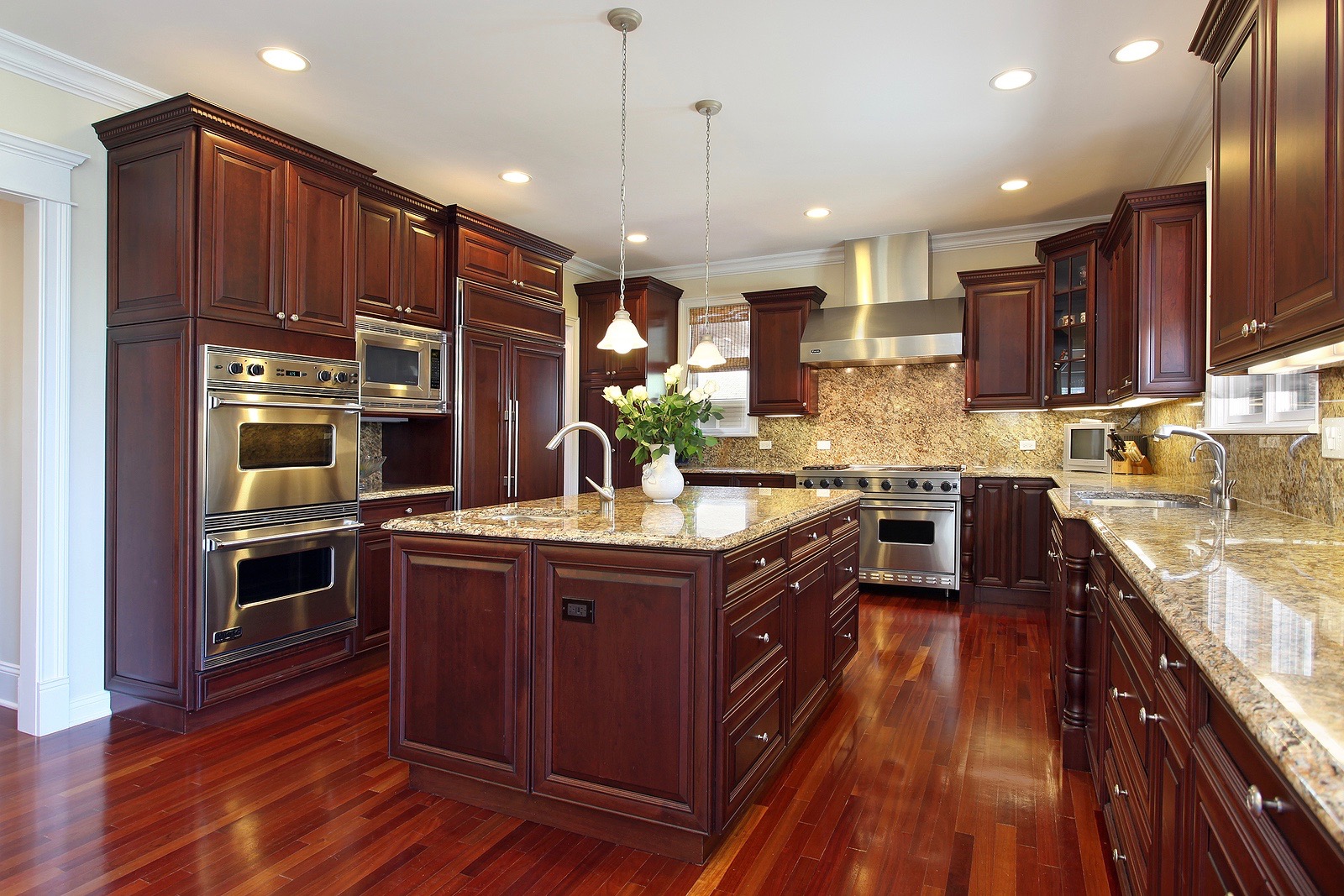 Kitchens are typically the heart of the home and if a kitchen's design isn't up-to-date with the latest trends then it can be a deal breaker for new homebuyers. According to a study by Britannia Living, a kitchen appliance manufacturer, 52 percent of respondents ranked their kitchen as the most valuable room in their home.
Fortunately, many active adult homebuilders realize the importance of a modern kitchen when building homes in their communities. Some communities feature innovative home designs that implement the latest kitchen trends that appeal to 55+ homebuyers. If you're searching for your next home or looking to remodel your old kitchen, make sure it incorporates a few of these popular kitchen design trends for 2017.
High-Quality Storage Solutions & Hidden Appliances
Storage space is always a necessity in any home, but especially so in the kitchen. With so many gadgets and kitchen essentials, the need to store away small appliances like food processors, kettles, and blenders when not in use will be very important. It also helps make the kitchen more accessible, which in turn makes your life easier. That's why many designers are incorporating new ways to maximize storage space in order to eliminate the look of clutter across kitchen counters and tables, while simultaneously keeping the buyer's eye on the kitchen's flow and design. Some of the high-quality storage solutions include tall cupboards, drawers with deep pockets, and deep drawer organizers like slots, dividers, and stackable trays that ensure items stay in place.
Monochrome Tones
Black and white have always been popular colors for kitchens, but more modern kitchens for 2017 will see a rise in grey tones. These colors generally work well with a wide range of appliances, cabinets, counters, and tables. Sticking to these monochrome tones will make picking out other accents in the kitchen much easier because they blend so well with other details throughout the room. But don't feel like you are obligated to stick to the traditional shades of grey, white, or black. These colors also offer an assortment of different shades including white ice or neutral grey that are sure to make your kitchen stand out from the rest.
Smart Home Technology
We are living in a technology-driven era where we can't go a second without our phones, tablets, chargers, and WiFi access. That's why more builders are developing smart homes that are equipped with not only energy-efficient designs but also technology in the modern kitchen. Recently, Taylor Morrison introduced its NEXTadventure model homes at some of its 55+ communities that feature the latest in smart home technology. Some of the new smart home technology trends for kitchens in 2017 will include touch-activated faucets, sensor-activated lights, pop-up sockets, phone charging stations, and even appliances integrated with Bluetooth technology that lets you control their functionality through an app.
Quartz Counters
Traditional marble, granite, and laminate counters are a thing of the past. Many new homes with modern kitchens are embracing the look and feel of quartz countertops in their designs because they resist scratches, stains, burns, and chips. Quartz countertops are durable, sleek, and easier to maintain than granite. Crushed quartz stone can also be mixed with resin to make a variety of countertops that resemble real granite or natural stone or can be made in solid colors for a fresh look. Another new trend that designers are adding to the quartz craze is smooth, waterfall-edge countertops that extend vertically to the floor.
LED Lighting
LED lighting is also a popular trend in kitchens in 2017. LED lights can be easily installed throughout the kitchen in creative ways to highlight certain items like fine china or illuminate dark spaces like inside cabinets or closets. LED rope and cove lights are some of the most commonly used LED lights found in kitchens. They come in a variety of colors and are long lasting, reasonably priced, energy efficient, and emit no heat so they are safe if left on for long periods of time.