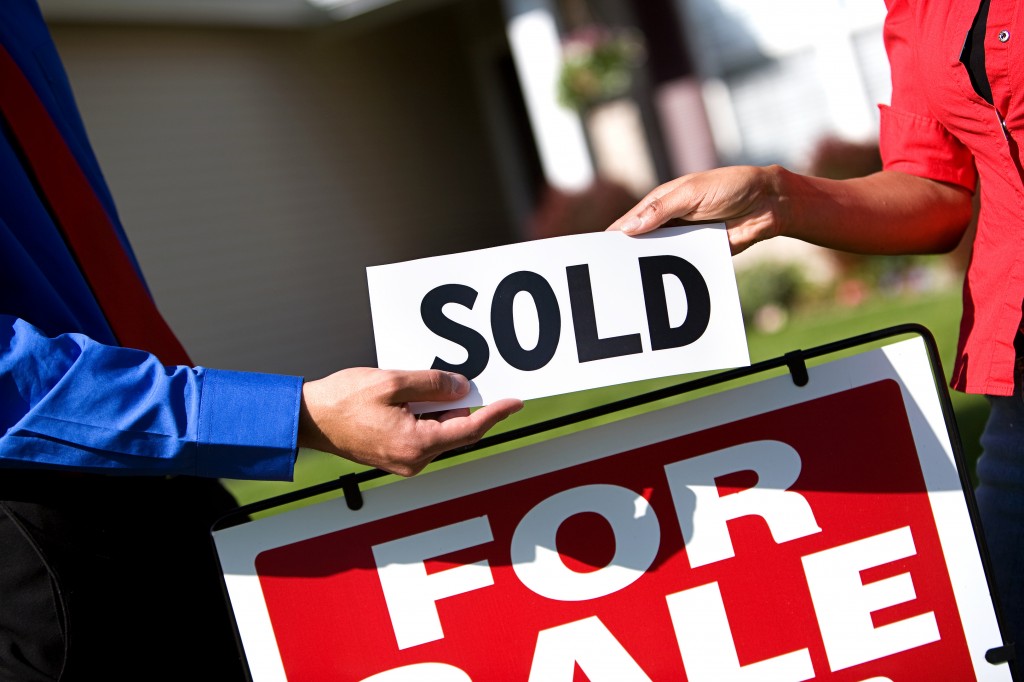 Everyone loves a good deal or finding something at a bargain price. Finding a great deal on the home of your dreams is even better. But what if the price of your dream home doesn't match with your pocketbook? Negotiating is crucial in order to get what you want without hurting your budget and future retirement plans. It's also helpful to know when to start negotiating and when to stop.
Whether it's your first time buying a house or you're downsizing in an active adult community, knowing how to negotiate a lower price on a house is of upmost importance in the homebuying process. Here are some negotiating tips that may help you get the best deal when purchasing your dream retirement home.
1. Have your finances in check.
You should know how much you can actually afford before you start looking for a house. Some real estate agents won't work with homebuyers until they have been preapproved by a bank or lender. Having a mortgage preapproval letter will make realtors and sellers take you seriously and it puts you in a better bargaining position when it's time to make an offer.
2. Research your market.
One of the most important pieces of negotiation is having sufficient knowledge about the local market in the area where you are trying to buy a house. Do your homework and research the neighborhood and find out how long the house has been on the market, how much the price has dropped, how many deals have fallen through the cracks, and if there are similar homes for sale in the area. If you're buying a home in a neighborhood where the demand is high, then you will be competing with multiple bidders and you may need to increase your offer. If the area has a low demand then you can start negotiating below the listing price.
3. Focus on the home value and not the list price.
If you and your agent know the home is priced at or below market value then you may not be able to get it for less. If the home is priced above market value and has been on the market for a long period of time, then your agent may be able to negotiate a lower offer.
4. Keep your emotions out.
Getting emotionally attached to a home at first sight is a common mistake that many buyers make. When you get emotionally attached to a home, you lose leverage during negotiations. You should also keep in mind there are other properties that will meet your criteria and may be even better than the first home you saw. Be ready to walk away if a deal falls through and don't give up on the home search until you find the right one for you.
5. Find out why the seller wants to sell their home.
If you know the seller's motivation to sell, it might help you in your negotiation. You should find out if the seller already bought a home and is in a hurry to move or maybe the seller doesn't have a new place yet and needs a longer closing extension or rent-back agreement. Ask the listing agent as many questions as you can about the property and their situation so it can help tailor your offer.
6. Use your real estate agent.
An obvious rule during the homebuying process is to always go through your real estate agent to communicate any requests you may have about the home you're interested in purchasing. You should never contact the seller directly! Your real estate agent is in charge of communicating with the seller's agent to discuss your concerns and requests. There are many legal issues involved during negotiations and it would be a disaster to have a misunderstanding with the seller and lose your negotiating power.
7. Stick to deadlines.
You should set a timeline with your agent on when you expect to find and move into a new home. Your agent needs to make the sellers aware of your deadline so they can also get on the same track. You can also use this as a bargaining chip by making the seller believe you have more homes on your list and that you can make other offers. When you do make an offer give a short time frame, like 24 hours, for the seller to respond. Experts say that allowing a longer response time invites other competitive bids to get in the way.
8. Compromise.
If you sense that the seller doesn't want to negotiate a lower price or has an emotional attachment to their home, consider asking for concessions like contributing to closing costs or getting repairs done in the home. You could also remove inspection contingencies, make a bigger down payment, offer cash payment, or change the closing date to accommodate the seller.