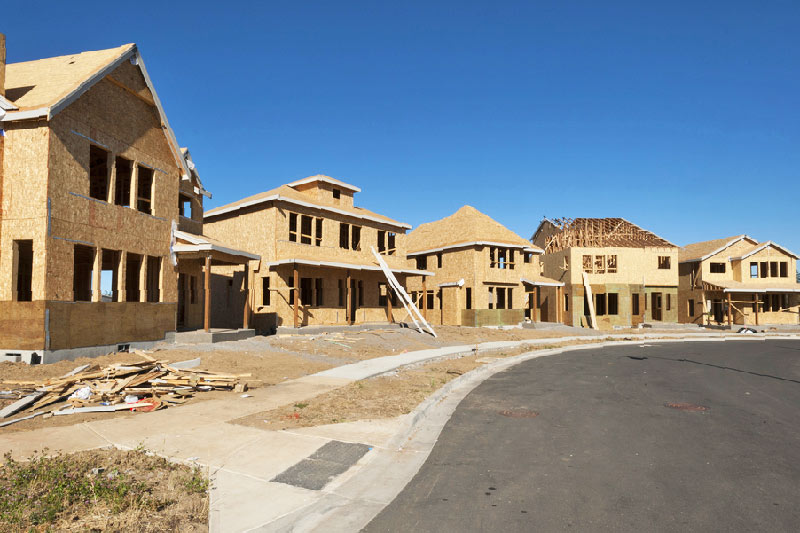 Searching for the right home in an active adult retirement community may seem like a daunting task. After all, depending on the area you have chosen for your new home, there may be a myriad of communities to choose from that all offer different home styles and choices. Many buyers juggle with the idea of whether they should purchase a newly constructed home from the developer or a pre-owned resale home. There are advantages and disadvantages to both. Here are some factors to consider:
Advantages of buying a new construction home:
1. Energy Efficiency - Homes that are newly constructed tend to be more energy efficient and employ the latest favorable design techniques to maximize efficiency.
2. Upgrades - Newer homes feature the latest, most sought after finishes such as hard-surface countertops, stylish appliances, upgraded flooring, and spa-like bathrooms.
3. Warranty - Buyers who purchase a newly constructed home have the benefit of a full warranty, whereas pre-owned resale homes might have partial or no remaining warranty at all.
4. New home experience – Building a new home designed around your tastes can be a fun experience. Many buyers enjoy the act of selecting various options such as flooring, cabinets, countertops, paint colors, and appliances.
5. New neighborhood experience – Moving into a brand new neighborhood is like going to your first day of school. Everybody is new to this environment and it can be a fun and easy way to meet neighbors and make new friends.
Advantages of buying a pre-owned resale home:
1. Move-in ready – Homes that have already been lived in often require less time to get settled. The previous owner may have already installed items like window coverings, custom paint, lawn irrigation systems, and landscaping.
2. Quick move time – Some buyers cannot wait for a new home to be constructed. Buyers who purchase a resale home can often move in to their new home in 30 to 60 days or less.
3. Avoid the design studio – Some people enjoy the act of choosing every option and color in their home. Others hate this task. For people who do not want to spend hours in a design studio fretting over which options to place in their new home, it might be easier to search for an already completed home that suits your tastes, that you can see and do not have to visualize.
4. Avoid construction hassle – When you buy in an area that is still building, expect to have ongoing construction in your neighborhood for several months to several years after you move in. Buying a home in an already established neighborhood means you can avoid the noise and mess of new construction.
5. Negotiable pricing and terms – New homebuilders are often rigid when it comes to negotiating the price and closing dates of your new home. Resellers are often more willing to negotiate on the price of their home and will be more flexible with the closing date.
Generally, however, it all boils down to finding a home that meets your needs, budget and location requirements. Before making a final decision, be sure to do your homework and explore all your options including both new and resale homes.