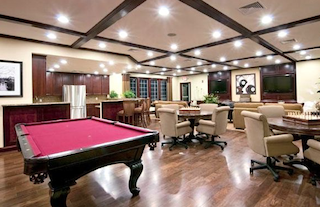 When the weather turns cooler, active adults often return to favorite indoor hobbies like crafts, games or reading. Winter is also a great time to try something new, either on your own or with a group of friends. Here are 10 great indoor hobbies to try this winter:
Board Games
Gathering around a board game is a great way to share some fun and friendly competition. If you have a regular group of players, you can meet regularly to try out a variety of games or stick with one or two favorites. Try classic games like chess, checkers, Mah Jongg, Monopoly, and Scrabble, or check out newer games like Settlers of Catan, Ticket to Ride or Carcassonne.
Card Games
Active adult communities of any size typically have at least one card room in their clubhouses, because they know how versatile cards can be. With a deck of cards, players can enjoy numerous games such as bridge, gin rummy, golf, euchre, hearts or poker. Specialty cards introduce players to fun games like Uno, Phase 10, or Quiddler.
Model Trains
Train lovers can build their own model railroad lines, complete with miniature towns, in as much or little detail as they desire. Simple train sets can be set up quickly but can become more elaborate over time. Couples often enjoy building model train sets together and visiting grandkids love watching the trains run. Model trains come in a variety of sizes (scales), so you can find the type that best fits your space and budget.
Painting and Drawing
Painting is often considered a soothing hobby which lets you express your inner artist. Absolute beginners will get off to a good start with some basic lessons in a chosen medium such as oils or watercolors. If painting doesn't catch your interest, you can also try your hand at sketching or drawing and experiment with pencils, ink, charcoal or pastels.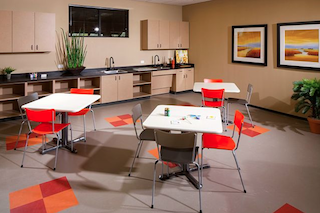 Scrapbooking
In recent years, scrapbooking has taken off as a popular way to preserve memories while unleashing your creative side. Simple projects come with all the supplies you need to make a scrapbook in a particular theme (just add your own pictures or other mementos). Once you have the hang of it, you can also mix and match supplies to create unique books to keep or give as gifts to commemorate special occasions.
Book Clubs
A love of reading can grow even deeper when you share in discussions with a regular book club. By joining a book club, you may be exposed to books you may not have chosen to read on your own. You may also discover perspectives that you hadn't considered when reading a book by yourself.
Cooking Clubs
Those who love to cook can form clubs around their specific interests. Those who love to bake can arrange cookie exchanges, meet to share favorite recipes or even host coupon swaps to save on groceries. Groups that have access to a demonstration kitchen may be able to arrange their own cooking classes, with each member taking a turn at teaching how to make a favorite dish.
Woodworking
Woodworking is a popular hobby which lets you make practical items and cherished gifts with your own hands. Beginners often start with picture frames or simple toys, while more experienced hobbyists may make intricate items such as curio cabinets or custom furniture. Having access to a community woodworking shop makes it easier to pursue the hobby as equipment can be expensive to own.
Needlecrafts
Those who are handy with needlecrafts may pursue a wide range of hobbies from sewing and quilting to knitting and crochet. Creating beautiful handmade items is its own reward, especially when you can share items as gifts for family or friends. These days, nearly any needlecraft can be learned through online tutorials and instructions, but it is much easier to get started with a few classes or the help of an experienced friend.
Yoga and Pilates
Indoor hobbies like yoga and Pilates can also help you stay in shape and reduce stress. Both forms of exercise build strength and flexibility, yet there are several differences. Pilates exercises the whole body, but it is particularly great for building core strength. Yoga includes many different types of practices, such as athletic vinyasa-style programs and more tranquil yin yoga routines. Beginner-level classes at a studio are the best way to develop a style that can also be practiced at home.
What are your favorite indoor hobbies? Tell us in the comments below.