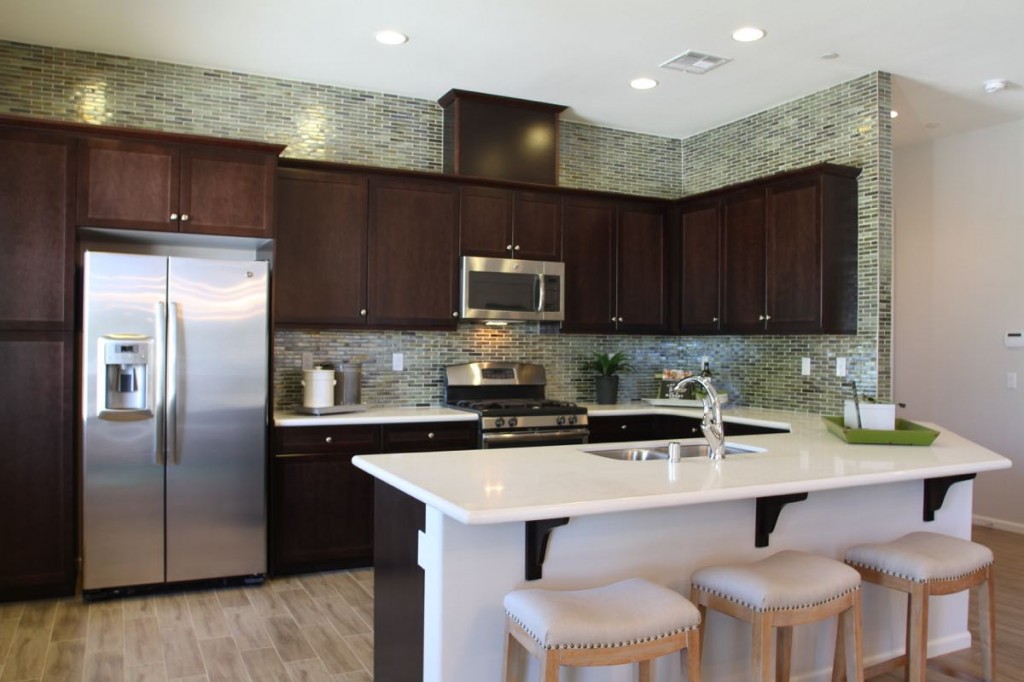 If you're getting ready to sell your house, there's one thing you should keep in mind: Buyers want to see the space, not the stuff. This is the main idea behind home staging, a trend that started during the early 2000s to help boost the flagging real estate market.
Staging is essentially the process of depersonalizing a home's interior to appeal to as many buyers as possible. In that sense it is the opposite of interior design, which caters only to the homeowner's tastes. While many Realtors swear by it and a niche industry has grown up around it, there is some dispute over whether staging can actually help make the sale or boost the selling price. "Buyers are savvy," says real estate and finance professor Michael Seller in a recent Bankrate article. "They know staging is a superficial process."
Still, a fresh and inviting space will always make a good first impression, and it's something you can do easily and on a budget. Here are a few suggestions from the experts.
Prep Before You Stage
The amount of effort you put into this initial step will depend on how long you've been in your home, how much stuff you've accumulated, and how diligent you are with upkeep. Generally it involves clearing clutter, cleaning, and making any necessary repairs. Try to donate or toss as much as you can, or consider storing it off site.
After that, give your house a thorough cleaning from top to bottom. You don't have to make expensive upgrades before selling, but if floorboards are loose, walls are showing nail holes or a faucet is leaking, it's worth getting those small issues fixed.
Setting The Stage
After you're done prepping, it's time to set the stage. A good place to start is the area outside of your front door, which is the first thing a buyer will see at a showing. Be sure to trim the bushes, sweep the walkway and front porch, and place a potted plant or flowers outside (if the season is right for it). You may even want to replace your mailbox and porch light if they're old or weather-beaten.
Remember the mantra about broad appeal and keep any exterior decor as generic as possible. If you live in a condo, you can still enhance the "curb appeal" of your front door with a new welcome mat or new fixtures. Consult your homeowners' association bylaws before making any changes.
Neutral, But Not 'Boring'
Conventional home-selling wisdom says to repaint the walls in neutral colors, but that doesn't mean everything has to be white, or boring. The Benjamin Moore website has tips on staging your home with trendy neutrals. It suggests paint colors to make a small room look larger, highlight architectural details, update your home's exterior, and more. You can also use throw pillows or other accents to bring pops of color into any room. HGTV provides a home-staging guide on its website, including a section on creating interior color palettes.
Make a Scene
A recent trend in home staging is the use of "lifestyle vignettes" to enliven a space. This can be as simple as arranging a vase and candles to create a centerpiece for a table, or hanging a painting that unifies a room's color palette. Lifestyle vignettes are based on the rule of three, a core principle in both art and design.
The HGTV website has more. If you don't have time to stage your home, or if you'd rather just go with a pro, Realtor.com offers tips on finding a staging service that's right for you. Whether you hire a professional or do it yourself, staging can give your home an advantage in a buyer's market by making that first impression last.