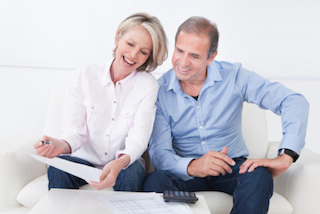 There's certainly something appealing about being the first owner of a brand new home, but there are also some downsides that might make a resale home a better option. In most cases, the choice is largely a personal preference. One homebuyers' "pro" could be seen as a "con" by someone else. Here are a few pros and cons to consider before choosing a new construction home.
1. The home is being built just for you
While people often see this as a benefit, buying a home that hasn't been built yet can have some mixed results. Seeing a floor plan is never the same as walking through a completed home. Visiting a model home helps, but remember that model homes are often built with a lot of upgrades and options. When making your decision, look over the model closely and identify the upgrades, especially bump-outs and other options that add square footage. Also investigate the homesite and note its surrounding development plans.
2. You can keep an eye on the building process
Opting for new construction means you can watch your home being built. You can make frequent visits, stay in touch with the builders and arrange for professional home inspections (usually a pre-drywall inspection and a final inspection). However, this can be difficult if you are building in another state. Some builders also limit homebuyer visits, so ask before you buy.
3. You can customize your home
Another commonly cited benefit of new construction is that you can customize your home and choose its finishes while it's being built. That's true, but there are also limitations. Unless you are building a semi-custom or fully custom home, you will only be able to chose between the selections available through the builder. Some builders offer a wide range of options and others are more limited. Your ability to modify the floor plan also depends on the builder.
4. It takes time to build a home
Typically, you can purchase a resale home more quickly than a builder can complete a new construction home. Whether this is a pro or con, depends on your situation. The longer build period can give you time to sell your current home, or it could be a problem if you need to move quickly. Sometimes, builders will offer "spec homes." These new construction homes are sold when they are at or near completion. Many options are already chosen, but you may still be able to choose interior finishes, like cabinets, countertops, floors and fixtures.
5. You may be living in a construction zone
Depending on the progress in the rest of the community, you may be living in a construction zone for a long time after your home is completed. This means putting up with a certain amount of construction noise and traffic, as well as waiting for trees and other landscaping to grow in. In a very new active adult communities, you may also have to wait for promised amenities, like clubhouses or swimming pools.
If you decide to opt for a new construction home, you should always research the builder. Look into properties that were previously developed by the same builder and, if possible, talk to homeowners in those communities. You can often find online message boards if you search for the builder or community name.
There are pros and cons of building a new construction home, but careful research will help you end up with the home of your dreams.