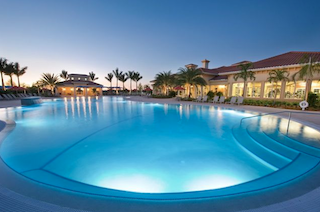 Whether they are age-restricted or open to everyone, planned communities are often managed by a central Homeowners Association (HOA). This organization is responsible for a variety of services and amenities within the development. To cover the cost of these benefits, every homeowner in the community is charged a monthly fee. But just how much are monthly HOA fees and what items do they cover?
Type of Home
The cost of HOA fees will vary widely from one community to another. They may also be different for various types of homes within the same community. Condos frequently have higher HOA fees than single-family homes because they include the cost of exterior maintenance for a shared building (roof, elevators, lobby, community rooms, etc.). Townhomes and other attached homes may also have higher rates than single-family homes, although that is not always the case.
Types of Services
Often, the cost of HOA fees will depend on the amenities included within the community. HOA fees may be much lower in communities that only cover the basics, like trash removal, snow removal, and the maintenance of public areas. Homes which include exterior maintenance and lawn care will typically have higher HOA fees than those where homeowners are responsible for their own homes and yards.
Types of Amenities
Communities that offer more resort-style amenities—like golf courses, tennis courts, state-of-the-art fitness centers, spas, and spacious clubhouses—will often have higher HOA fees to cover the cost of operating and maintaining these facilities. Condominiums may also base HOA fees in part on the square footage of each unit.
Level of Maintenance
In some communities, different neighborhoods offer varying levels of home maintenance so homebuyers can opt to buy in an area with lawn care included (higher HOA fees) or take care of their own yards (lower fees). Golf or country club communities may offer tiered membership programs so that residents who use the extra amenities pay more through membership fees, while the standard HOA fees stay lower.
Always Ask
As a potential homebuyer, it is important to find out what the HOA fees will be on a home before making an offer, while keeping in mind that HOA fees are not fixed. They are likely to go up over the years to cover the cost of upgrades, emergency maintenance, or simple inflation. Before buying into a community, don't be afraid to ask for more information including a breakdown of the HOA fees, a history of how the HOA fees have changed in the past, and a copy of the HOA's annual budget.
While HOA fees are a necessary part of supporting a planned community, they are very different from one development to the next. With so much variance in the cost of HOA fees and the items they cover, it is very important that you understand the requirements before buying into a community with a Homeowners Association.